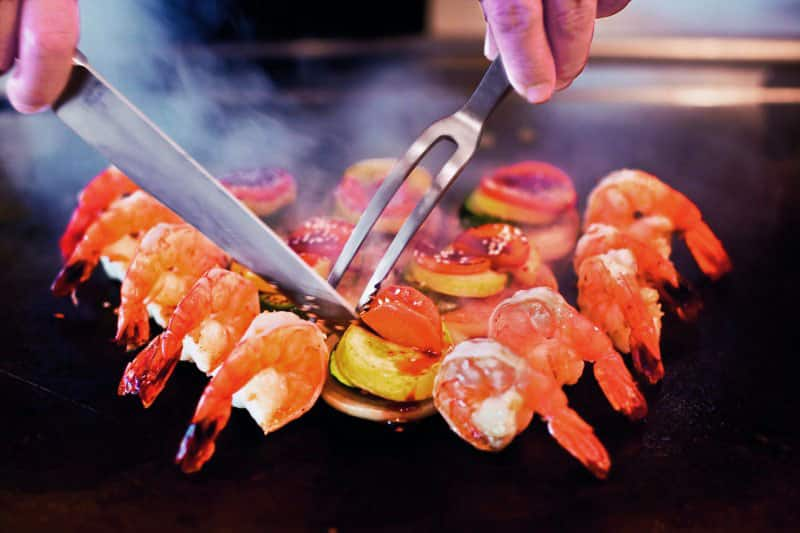 "I'm hungry," said no one on a cruise ship - ever. Cruising on the state-of-the-art Norwegian Bliss is no exception to this rule. You'll find exquisite Specialty Dining venues along with popular main dining choices such as Savour and Taste. But you'll find some must-have foods on board Norwegian Bliss that everyone should simply try.
Cuisine fanatics, listen up: Let's take a quick food tour of Norwegian Bliss - complete with appetizers, main courses, and desserts (OK, maybe two desserts) - while featuring dishes from around the world. Plus, room service is available 24/7 if you need anything else during your travels.
¿Listo para empezar a planificar? Explora todos los Norwegian Bliss cruise vacations.
Coco's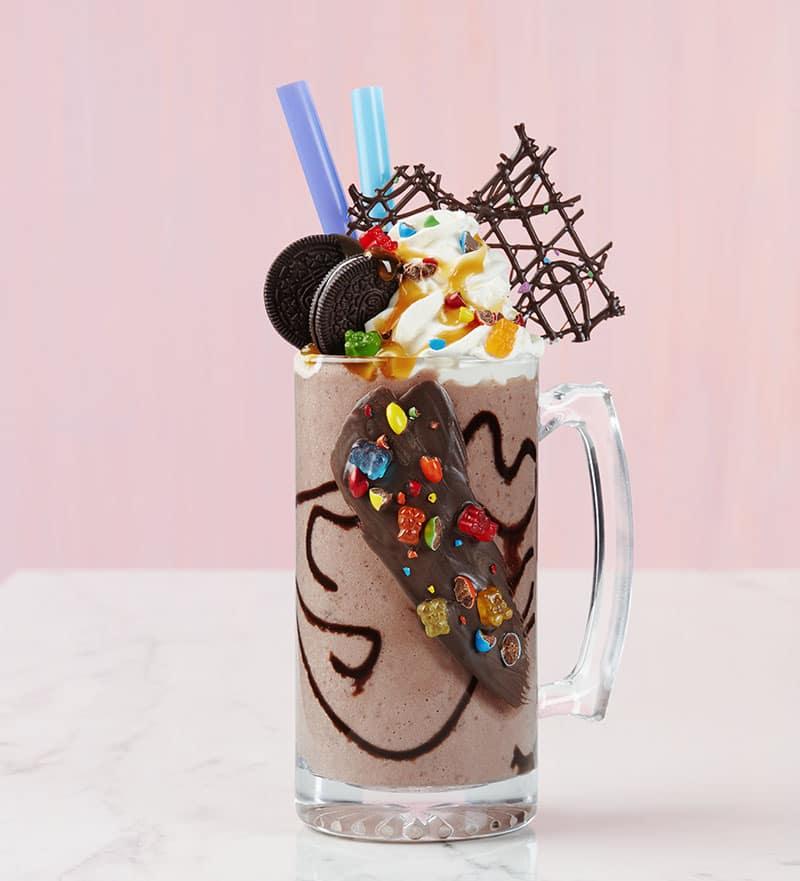 If you're a dessert lover — and, honestly, who isn't? — Coco's is the place to indulge your sweet tooth desires. And these creations aren't simple desserts we're talking about; these delicacies are like little works of art. You have to see the presentations in person to believe them.
Coco's offers deliciously decorated bonbons for one, flavorful gelatos and a mini chocolate fountain, along with a fantastic selection of coupes and milkshakes, such as fudge and cheesecake. What's a coupe, you ask? It's like a stylish ice cream sundae for adults: Try the Mocha Tiramisu Coupe or the White Chocolate Tutti Frutti version.
The Local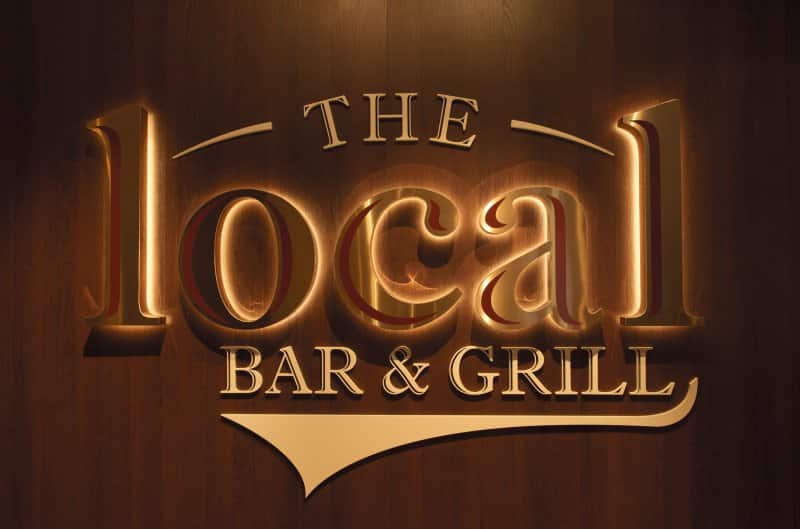 You'll discover two great things about this Norwegian Bliss restaurant: the down-home, traditional pub food and its 24/7 open availability. Those two features make The Local both a convenient and delicious choice anytime. Sit at the bar, grab a beer, and watch your favorite sports on the big screen. Or, get a table and enjoy some savory homestyle cooking. Popular dishes at The Local include the prime rib dinner, classic fish 'n' chips, and chicken pot pie with tender meat, vegetables, and creamy gravy. The Local is sure to become your go-to restaurant on board Norwegian Bliss.
Teppanyaki
For those who haven't been part of a live Teppanyaki dinner, it's a true food experience. All of the delectable items you will eat at Teppanyaki will be entertainingly grilled on a sizzling steel hibachi grill in front of you. The art of the presentation is a mind-blowing spectacle as your professional chef proceeds to use twirling utensils to slice and dice vegetables, seafood, steak, and chicken with flair - and maybe even with a few items flying through the air. What do you choose from Teppanyaki? Absolutely anything, as all the food, is delicious. Just watch out for the flying shrimp.
Q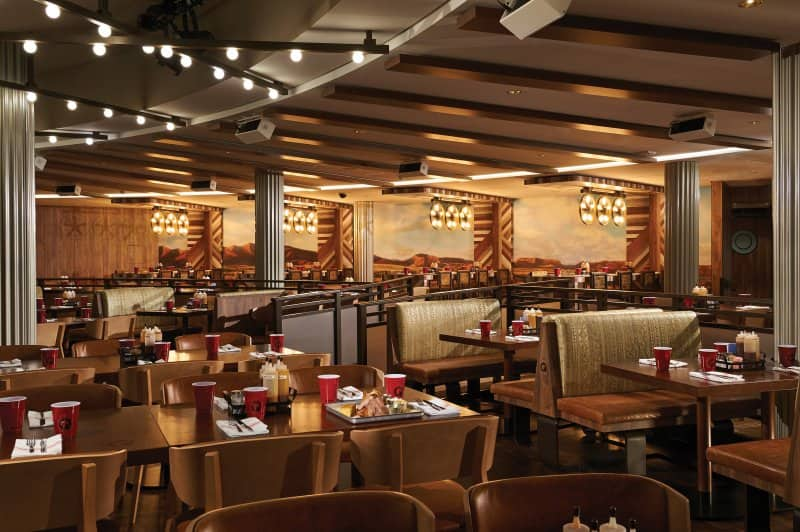 Barbecue meat lovers, rejoice. This down-home, authentic Texas-style restaurant offers selections such as ribs, sausage, brisket, and chicken smoked over a fragrant combination of pecan, oak, and hickory woods. The infusion of flavors here is incredible. Plus, Q serves up comfort food appetizers such as baked sweet potatoes and macaroni and cheese. Don't miss trying the bread or banana puddings topped with whiskey sauce. But the fun doesn't stop with dessert. Next up is an energetic evening of dancing when a live country band takes the stage. Yeehaw, Y'all: Don't forget your cowboy boots.
Food Republic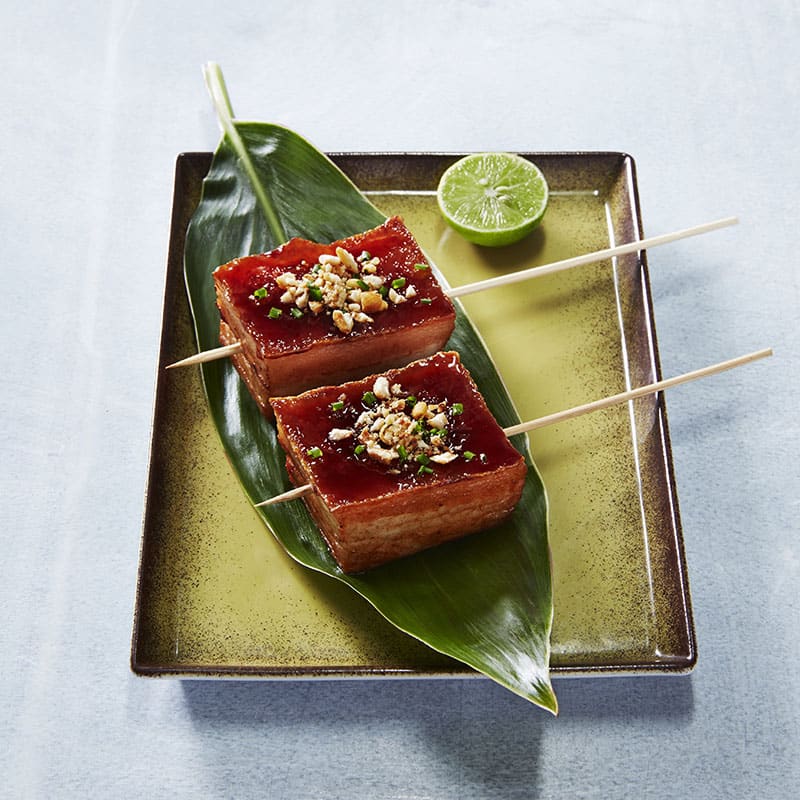 Based in Singapore, cited as one of the best food cities in the world, Food Republic is dedicated to "uniting people through food" by offering global selections of regional cuisines and street food. Sounds amazing, doesn't it? Favorites dishes to try here include an appetizer of brussels sprouts with bacon miso, Pork Belly Kushiyaki, black cod skewers, or tuna pizza for the main course, followed up by a sweet banana bun with streusel and dulce de leche, or a Green Tea Jar with a scrumptious chocolate brownie, green tea mousse, and ganache for dessert. Just ... wow.
Le Bistro
If you're in love with France as many people are, you simply must visit Le Bistro, Norwegian Cruise Line's signature French restaurant. This formal dining experience offers both tres magnifique cuisine and service. Try a classic Duo de Canard — duck breast with Parisienne potatoes and Madeira sauce — or the delicious Napoleon de Legumes, a puff pastry filled with a selection of vegetables, goat cheese, and portobello mushrooms. For dessert, this time savor a Chocolate Napoleon topped with a sweet Gianduja cream and hazelnut crunch, or a traditional vanilla creme brulee with accompanying fresh berries. Oo-la-la.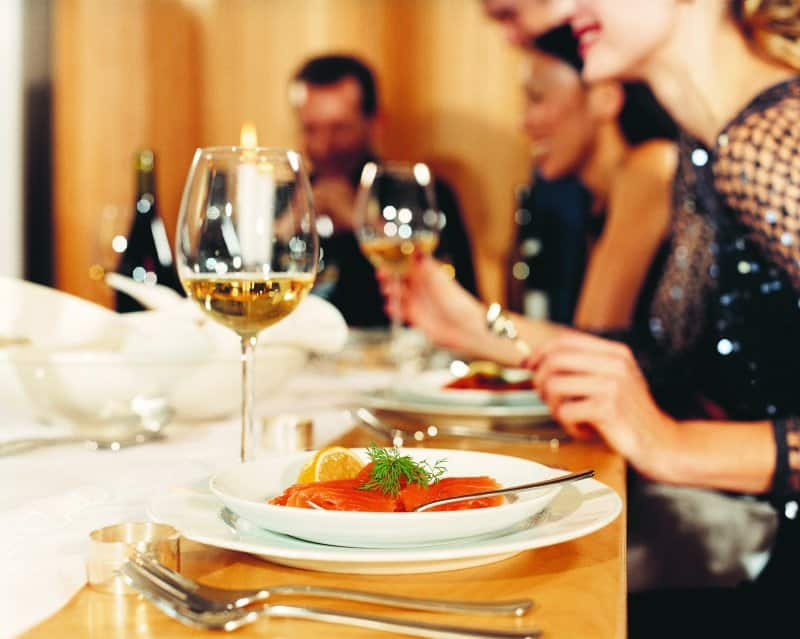 Don't all of these dishes sound incredible? But the options that we presented here are only a few of the suggested must-have foods on board Norwegian Bliss. Just think: With the choice of five main dining venues and 13 specialty dining options, you may be able to try them all during your seven-day cruise vacation. Then again, maybe you should go for it and do a back-to-back 14-day cruise. With an extended 14-day cruise, you'll have enough time for sure. After all, it's your Vacaciones En Crucero, so why not stay a while longer and really savor and taste all of Norwegian Bliss' flavors?
Header image: Teppanyaki
EDITOR'S NOTE: This article was originally published on Jul. 31, 2018. Se ha actualizado para mostrar los itinerarios relacionados.