You don't have to travel far to experience awe-inspiring natural beauty. Dynamic glaciers, rugged mountains, and temperate rainforests are just a few of the natural wonders that you can see on an crucero por Alaska to Glacier Bay.
Parque Nacional de la Bahía de los Glaciares is a 3.3-million-acre park that offers cruisers limitless possibilities for inspiration and adventure. Most notably, the park is one of the few places in the world where it is relatively easy to access glaciers. As part of a 25-million-acre World Heritage Site, Glacier Bay National Park is one of the world's largest protected areas.
Not only does Glacier Bay provide cruisers with a look at some of the most amazing scenery in the world, but it also offers a diverse array of activities for anyone to enjoy. Explore the remote forests or marvel at the snow-capped mountaintops. Boat into the inlets and hidden coves and discover some of the most amazing Alaskan marine life, including sea lions, harbor seals, and sea otters. You might even have the unforgettable experience of seeing a humpback whale.
The best way to see Glacier Bay in Alaska is on a cruise with Norwegian. Although planes do fly into nearby city Gustavus, ground transportation is limited. Also, since a good portion of the park consists of waterways, you'll have more opportunity to see wildlife on a cruise. Plus, you can breathe in the fresh, crisp Alaskan air as you sail along.
Leave behind the busy world and find true solitude on a crucero a Alaska. Relax and take in awe-inspiring scenery as you enjoy the experience of sailing through the emerald-green waters. Keep your eyes peeled for porpoises, whales, and sea otters along the way.
Here are some of the best Norwegian cruises that include Glacier Bay on the itinerary:
7-Day Alaska Cruise with Glacier Bay from Seattle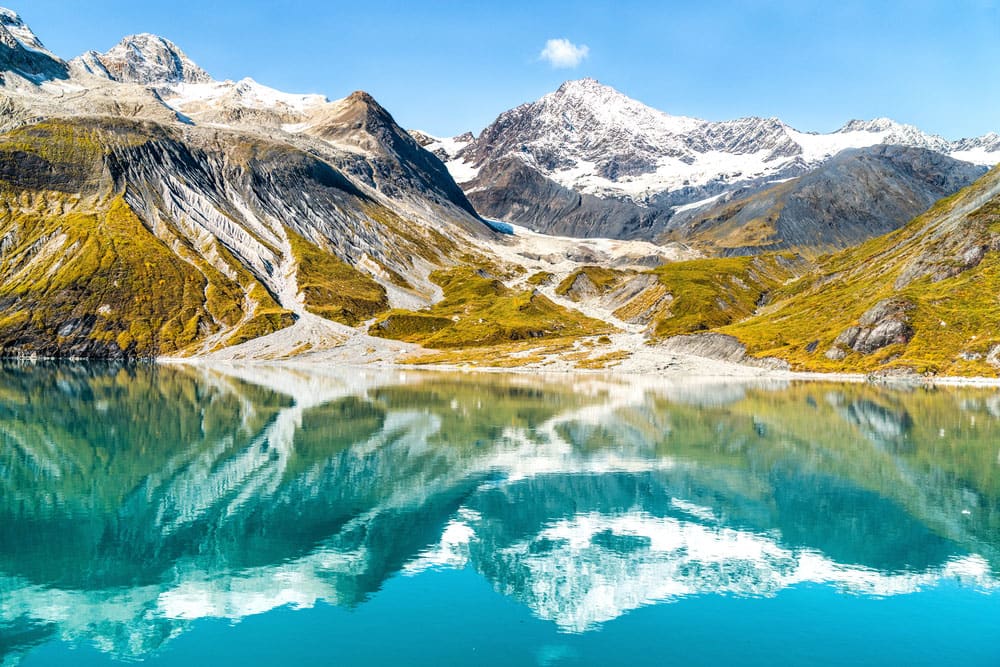 You'll embark the ship in Seattle. But before coming aboard, be sure to check out Seattle and all it has to offer. Take a stroll along the city's stunning waterfront. Check out the many lush parks, and enjoy some of the freshest seafood available anywhere.
Juneau is next on the itinerary. Experience Alaska from a unique vantage point - on the water. Kayak one of the protected waterways. You'll have the opportunity to see a variety of wildlife from seals to whales.
After leaving Juneau, you'll sail to Skagway, which was once a gateway for explorers hoping to strike it rich. The town still has that old-time, gold-rush feel from its former mining days. Next, you'll cruise to the Glacier Bay National Park and Preserve, where you will spend a whole day discovering everything that this massive biosphere reserve has to offer. The park is home to a variety of wildlife species, from sea otters to mountain goats.
7-Day Alaska Cruise with Glacier Bay from Vancouver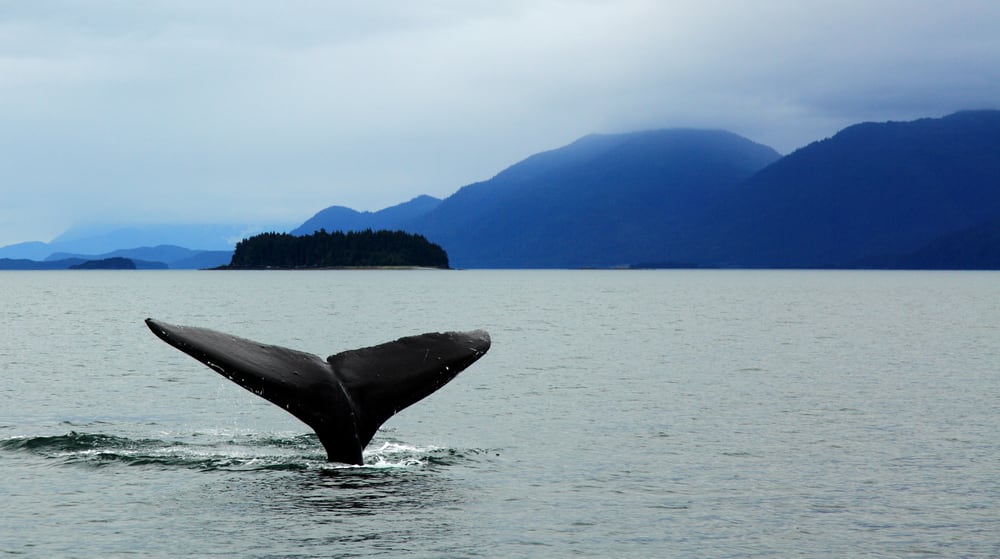 seven-day Alaskan cruise sets sail from Vancouver on Norwegian Jewel. Treat yourself to one of the largest staterooms at sea aboard Norwegian Jewel. Treat your taste buds to a delight at any of the 16 onboard restaurants. From premium cuts of Angus beef to lobster fettuccine, you'll find plenty to make your taste buds happy. After dinner, marvel at the death-defying acts performed by the Le Cirque Bijou cast on board Norwegian Jewel.
The journey starts in Vancouver, a small town with big-city sophistication. This cosmopolitan city has a definitive European charm. Explore Stanley Park, a 1,000-acre lush park located right in the heart of the city. It is teeming with natural beauty and wildlife. Check out Gastown, an area of the city that is popular for its charming boutiques and shops. You can also visit Granville Island, a sophisticated island that offers plenty of culture, art, and fresh food.
After departing Vancouver, you'll sail Alaska's Inside Passage, where you will experience exciting wildlife and lush-island scenery like nowhere else. You'll want to take out your binoculars and keep an eye out for humpback whales, orcas, bald eagles, porpoises, arctic seals, and more.
This cruise includes both Glacier Bay and Hubbard Glacier on the itinerary. After spending a day exploring Glacier Bay National Park and Preserve, you'll sail on to Hubbard Glacier for a chance to see the largest tidewater glacier in North America. Hubbard Glacier is one of the most active glaciers in Alaska. Watch huge chunks of ice crash into the bay with a deafening and awe-inspiring sound. You can take in this natural beauty through the floor-to-ceiling windows of your Deluxe Owner's Suite in The Haven.
Other stops on this Alaska cruise include the Alaskan town of Ketchikan, where you can trek through lush rainforest, and Juneau, which offers numerous activities for anyone who loves nature. Cruisers will also find opportunities for flightseeing, which provides panoramic views of the waterfalls and mountains.
Glacier Bay National Park is a must-see. This spectacular location should be on every cruiser's bucket list. Crucero Norwegian will take you through this park that is home to fascinating wildlife, active glaciers, and rugged mountains. All you need to do is choose the date that works for you, step on board, and enjoy the view.
Have you cruised to Glacier Bay? What was your experience like?