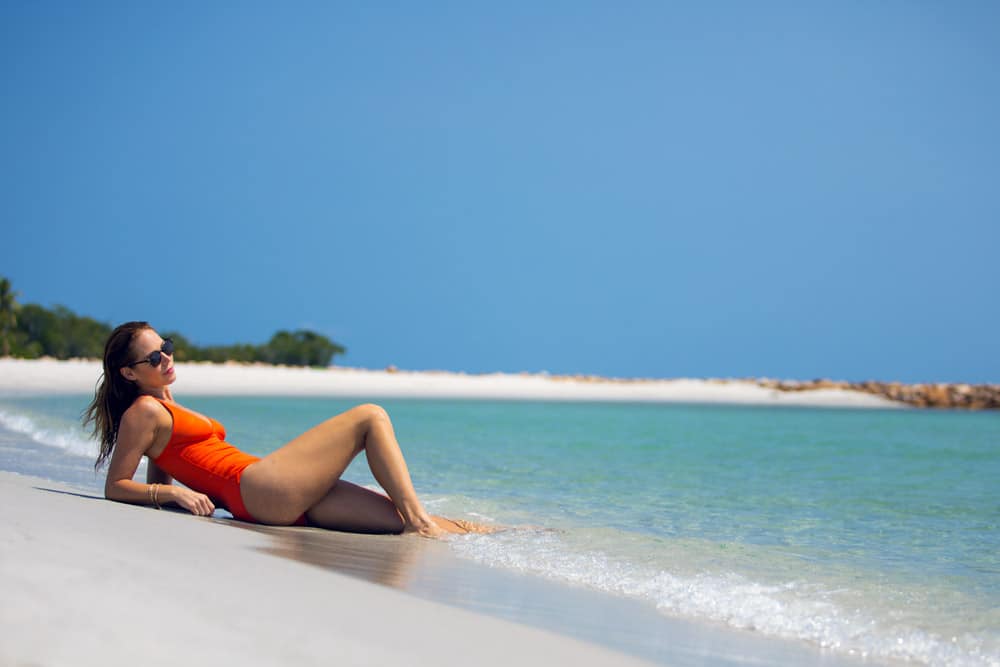 We all have precious little time off work and school and so many responsibilities to take care of every day. For many, choosing where to go for a break may mean deciding where you spend your only vacation time of the year. Are you looking to go on a city break, or perhaps a visit to the shore? What about a cruise to Las Bahamas?
The Bahamas is one of the top cruise destinations for United States travelers, and it's not surprising why. Norwegian offers a large selection of cruises to the Bahamas, with multiple ships to choose from. Activity options range from mild to wild. Las Bahamas is a perfect vacation choice whether you're looking for a romantic getaway, a family vacation, or a cruise that offers plenty of time for your family to relax and play on idyllic beaches. Here are some of the top reasons to cruise to the Bahamas.
Weekend Escapes to the Bahamas
While there is so much to do in the Bahamas, you may wonder if you have enough time to make a visit worth your while. Las Bahamas are located only 50 miles off the coast of Florida, so you may find that a cruise to the Bahamas can be enjoyed in as little as a weekend. Norwegian Cruise Line offers many short weekend-escape cruises to the Bahamas from Miami and Orlando (Port Canaveral).
Cruisers can choose from several different weekend Bahamas cruises that include a day on Great Stirrup Cay, Norwegian's private island paradise, as well as another day calling on ports such as Nasáu, Grand Bahama Island, or Key West. If you have some extra time, opt for a short Bahamas cruise and spend 4-5 days in paradise.
Idyllic Beach Vacation in the Bahamas
Las Bahamas is renowned for its beautiful white- and pink-sand beaches and crystal-clear waters. The island nation in the western Atlantic is made up of over 700 islands, many of which are uninhabited, offering an almost unlimited number of beaches. With so many beaches, there is an ample selection of aquatic activities to choose from, as well.
The Bahamas is one of the top snorkeling and scuba diving destinations in the world, and people flock to the beaches of the Bahamas for an opportunity to spend time among the tropical fish and marine life that flourish there. If you're looking for relaxation, you can choose to lay by the beach and simply enjoy the warm breezes and ample sunshine. With an average of eight hours of sunshine every day, you will have plenty of time to fulfill your need for Vitamin D.
In addition to the beaches, others are drawn to the Bahamas for its delicious Bahamian cuisine, with its fresh ingredients often drawn from the sea, such as conch, fish, lobster, and crab. For others, one of the top reasons for visiting the Bahamas is its abundance of tax-free shopping. There is no VAT on many products sold in the Bahamas, providing an opportunity for some significant savings on luxury products that fall in the duty-free category.
Family-Friendly Bahamas Adventures
One added benefit of a short cruise to the Bahamas is that you can still add additional activities before or after your Norwegian cruise. Consider spending a couple of days in Miami or Orlando/Port Canaveral. Here, you can visit the other attractions these locations have to offer. For example, you can spend a day with your family at one of Orlando's theme parks or the Kennedy Space Center.
Y your family will love their Bahamas cruise adventure, as well. Norwegian Cruise Line was voted Best Family Experience by Travel Weekly for its complimentary onboard activities for kids of all ages, including Guppies for ages 6 months through 3 years, Splash Academy for ages 3 years to 12 years, and Entourage for teens 13-17.
On land, there are also plenty of shore excursions for your family, as well. Families can snorkel together with a trip to the underwater sculpture garden at Great Stirrup Cay or a visit to Atlantis Aquaventure in Nassau. There is even an option to nada con los cerdos at Treasure Island near Great Stirrup Cay.
Cruise to the Bahamas on a Variety of Ships
You may be worried that a cruise to the Bahamas means traveling on a giant party ship, but this is not necessarily the case. Norwegian Cruise Line has seven different ships sailing to the Bahamas in 2020, including Norwegian Encore, the newest and most exciting ship in the Norwegian fleet. Norwegian Encore is jam-packed with technology and excitement, and it features the largest race track at sea. If you want to experience Encore's non-stop thrills, choose from a seven day Bahamas cruise from New York o un four-day cruise out of Miami.
Alternatively, you can also cruise to the Bahamas on one of Norwegian's Breakaway or Breakaway Plus class ships, such as Norwegian Bliss, Norwegian Breakaway, Norwegian Encore, or Norwegian Getaway and take advantage of all of the excitement these ships have to offer. Alternatively, you can opt for a more intimate cruise experience on Norwegian Jewel, Norwegian Sky, or Norwegian Sun, and focus your energy on enjoying your time in port.
If you're still trying to decide on which Norwegian cruise to the Bahamas is right for you and your schedule, check out our ofertas de cruceros page to find the perfect itinerary.