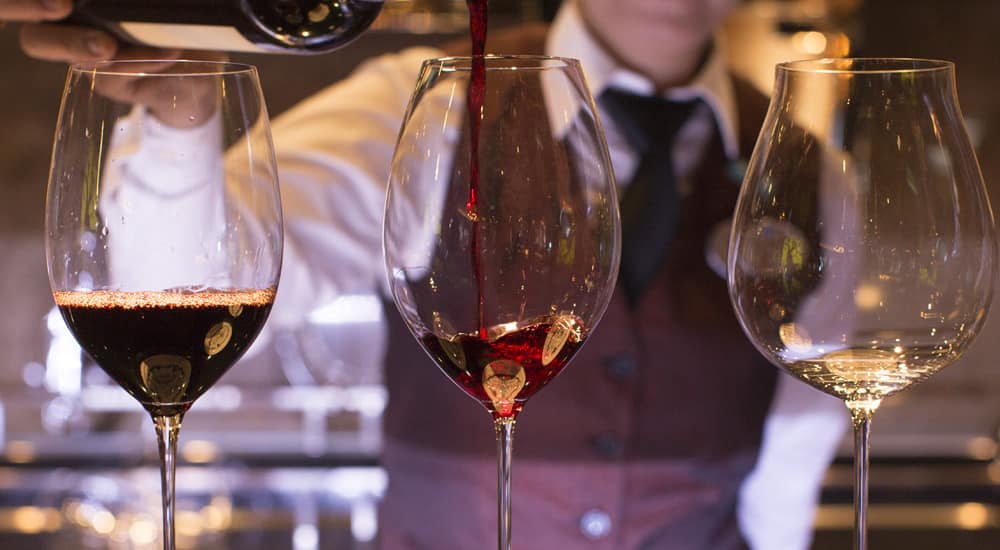 Join us in raising a glass (or two!) in celebration. Norwegian has announced the 2022 lineup for the much-anticipated return of the Meet The Winemaker Cruise Series, scheduled for its sixth year. Get ready to pair your new favorite vintages with gourmet food and spectacular destinations worldwide.
Through a variety of enriching seminars and activities on board - including open-forum discussions, meet-and-greets, intimate wine tastings and wine-paired dinners, interactive cooking demonstrations and educational Q&A sessions - guests will enjoy exclusive opportunities to learn from top winemakers and other industry experts. And the best part, all of this while cruising to amazing destinations. For the first time ever, this year on select cruises, guests will have the rare opportunity to savor unique culinary experiences sponsored by Certified Angus Beef.
Each of the Meet The Winemaker cruises features vintages chosen by the expert and brought on board for these exclusive events. The wine experiences range from $22 USD to $100 USD per person, plus tax and gratuity, and may be reserved on board the ship.
Ready to start planning? Explore all Norwegian cruise vacations.
APRIL 3rd, 2022 - NORWEGIAN ENCORE, CARIBBEAN CRUISE
SPECIAL GUEST: DIANE FLAMAND, WINEMAKER, BORDEAUX COLLECTION WINES, DOMAINES BARONS DE Rothschild (Lafite)


From 1997 to 2003, Diane assumed the role of training manager at Barton & Guestier (Blanquefort - Bordeaux) where she ran the B&G Wine Training Program and promoted the brand in France and abroad in South and North America, Europe and Russia. In 2003, she spent several months in California at the Sterling Vineyard and in South Africa before formally joining DBR (Lafite) in 2004 as winemaker, Bordeaux Collection Wines.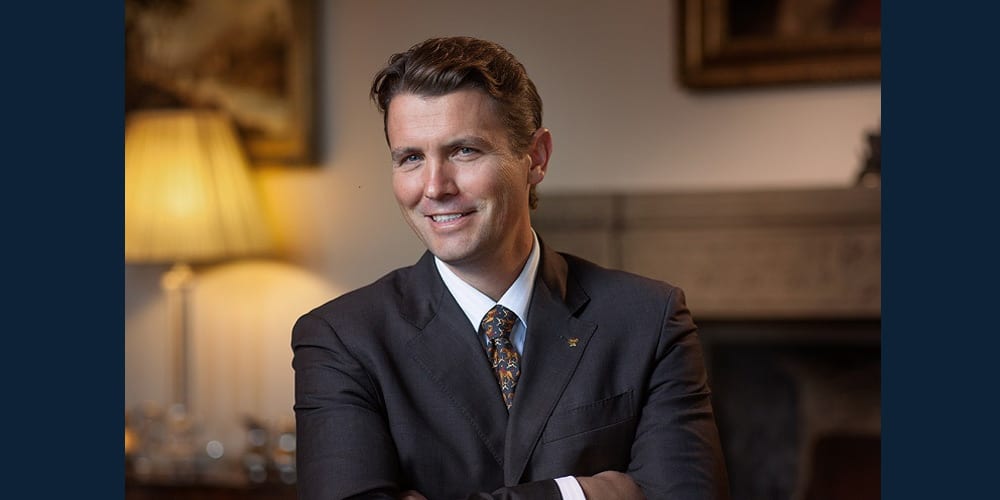 JULY 2nd, 2022 - NORWEGIAN BLISS, ALASKA CRUISE
SPECIAL GUEST: SALVATORE FERRAGAMO
Since 1993, Salvatore Ferragamo, together with his father Ferruccio, have been responsible for conserving the Il Borro estate historical heritage but have also transformed the property into a 5-star Relais et Châteaux Hotel in a 1000-year old medieval village and converted all agricultural farming practice to organic farming, producing world-class wines with a unique concept of terroir.
JULY 17th, 2022 - NORWEGIAN ESCAPE, GREEK ISLES & ITALY CRUISE
SPECIAL GUEST: ANTONIO HIDALGO


Antonio Hidalgo has a unique connection and commitment with the fascinating world of wines. He is the 8th generation of familyowned Bodegas Hidalgo La Gitana - a worldwide recognized Sherry house founded by his great grandfather in 1792 in Sanlucar de Barrameda, Spain. Born and raised in Sanlucar with the winery as his playground, Antonio endeavored every single job there was available from harvesting to production. By the age of 17 he became part of the winemaking team
JULY 24th, 2022 - NORWEGIAN ENCORE, ALASKA CRUISE
OPUS ONE WINE DINNER HOSTED BY SPECIAL GUEST: GREG MILLER


Created in 1978 by Baron Philippe de Rothschild and Robert Mondavi, Opus One remains committed to realizing its founders' dream of bringing to life one unique wine that expresses the seamlessly blended personality and character of each family. Opus One Sales & Marketing Manager Greg Miller takes tremendous pride in being among the stewards of this dream and is passionate about the globally responsible commitment for its future.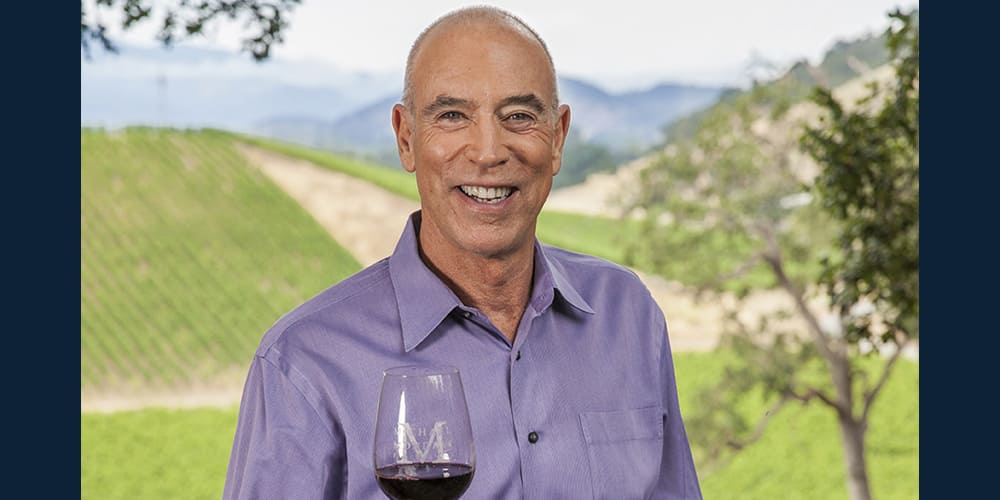 AUGUST 13th, 2022 - NORWEGIAN BLISS, ALASKA CRUISE
SPECIAL GUEST: MICHAEL MONDAVI
Michael Mondavi is known as the "quiet icon" among his friends and colleagues and is widely credited with helping to establish and build the Napa Valley wine industry as we know it. Raised at the Charles Krug winery in St Helena, Michael's wine career began in 1966 when he and his father Robert co-founded the Robert Mondavi Winery in Oakville, Napa Valley. He served in many positions at the winery, including winemaker for the first eight harvests with the celebrated 1974 vintage. In 1999, Michael - along with his wife Isabel and their two children, Rob, Jr. and Dina - founded Michael Mondavi Family Estate, creating a sustainable legacy to be passed down to the next generation.
OCTOBER 12th, 2022 - NORWEGIAN ESCAPE, GREEK ISLES & ITALY CRUISE
SPECIAL GUEST: SANDRO BOTTEGA S.p.A.
In the four decades since taking over Bottega S.p.A. from his father, Sandro Bottega has built a company sold in the markets of over 150 countries. Under his careful guidance, Bottega S.p.A. has diversified to produce grappa, Prosecco, a wide range of sparkling wines, the great reds of Valpolicella and Tuscany, as well as Limoncino and creamy-based sweet liqueurs. And in 2018, Sandro received the prestigious Riedel Winemaker of the Year award in Toronto.
OCTOBER 22nd, 2022 - NORWEGIAN JOY, BERMUDA CRUISE
SPECIAL GUEST: GÉRARD BERTRAND, GREEN PERSONALITY OF THE YEAR
Gérard's father, Georges, began training him in the family business starting in 1975. Striving to produce the most premium wines, Gérard bought Domaine de Villemajou in 1987 and created the Gérard Bertrand Wines company in 1992. Purchasing Château l'Hospitalet in 2002 allowed his company headquarters to relocate to this amazing estate overlooking the sea. Owning 11 estates encompassing the most beautiful terroirs of Languedoc, his company strives to be the leader of the region's most premium wines.
DECEMBER 11th, 2022 - NORWEGIAN ENCORE, CARIBBEAN CRUISE
SPECIAL GUEST: RANDY ULLOM
A legend in Sonoma County winemaking, Randy Ullom is known as a pioneer in the California Chardonnay movement. Over the past three decades, he worked to perfect Kendall-Jackson's flagship wine style, the Vintner's Reserve Chardonnay, America's #1-selling Chardonnay for almost 30 years. He is responsible for creating some of the most industry-leading initiatives in the wine space today, such as barrel-fermenting almost every drop of Chardonnay, an unprecedented commitment to artisanal winemaking techniques for a winery of considerable size.