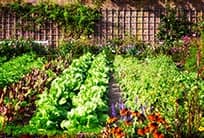 Go Local - A Day in the Country Life of a Corfiot Family
Corfú, Grecia
Duración 6 hs.
Spend an enlightening day on a farm in nearby Potamos, where you will experience country life with the owners. Although you won't be doing any real chores, you will share a few fun responsibilities such as feeding the chickens and goats. You will also have the opportunity to tour the farm, which will give you a greater understanding of Greek rural life. During the course of the day, you will pick ripe tomatoes and cucumbers, sample fresh herbs from the garden and taste honey taken directly from the farm's beehives. Spending the day as a farmer will provide you with a genuine look at country life that few visitors ever experience. Afterwards, you will meander through Potamos and pass a number of small churches before arriving at a bakery for another tasting. You will then meet the owners of the farm at their private residence in town to further discuss Greek country life.
HIGHLIGHTS:
• Experience Greek country life with the owners of a farm near the village of Potamos.
• Do fun chores such as feeding the chickens and picking ripe vegetables.
• Sample farm-fresh watermelon, herbs and honey.
• Reconvene with the farm owners at their residence in Potamos to further discuss rural life.
Lo que debes saber:
This tour includes about three hours of walking and standing with some inclines and uneven and cobbled surfaces to negotiate. The tour is not available to wheelchair guests and may not be suitable for those with mobility concerns who should evaluate their stamina and ability before joining the tour.
Adultos desde: $109.00 USD
Niños desde: $109.00 USD
Refrigerio