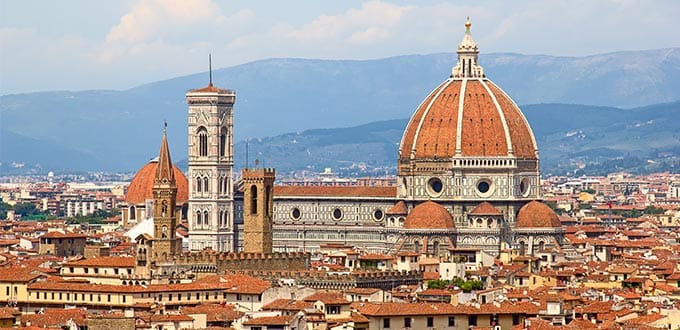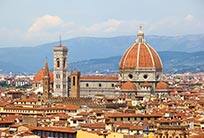 Go Local - Explore Florence Like a Local
Florencia/Pisa (Livorno), Italia
Duración 9 hs.
Experience the real Florence by mingling with the residents at a popular market, sampling Florentine delicacies and browsing the less commercialized Oltrarno district. The fun will begin at San Lorenzo Market, which occupies a beautifully restored cast-iron building constructed in the 1870s. Although you may recognize some of the delicacies, be sure to ask the guide if you can't identify something or don't know its name. Chances are, you will see lampredotto, a Florentine specialty of cow stomach slow-cooked with vegetables and served on a crunchy bun. It is considered comfort food. After sampling a selection of more well-known products such as cheese, salami and olives, you will walk toward the Piazza del Duomo in the heart of the city. The famed Basilica of Santa Maria del Fiore overlooks the square, and its dome has become a symbol of the city. Then, after stopping for a cup of creamy gelato, you will enjoy free time to explore the Oltrarno district.
HIGHLIGHTS:
• Mingle with the locals while browsing Florence's popular San Lorenzo Market.
• Sample local delicacies such as salamis and cheeses and some more exotic ones.
• Explore Florence's authentic, less commercialized Oltrarno district.
Lo que debes saber:
This tour includes about 3½ hours of walking and standing with some inclines and cobblestone surfaces to negotiate, plus additional walking at the guests' discretion during free time. The tour is not available to wheelchair guests and may not be suitable for those with mobility concerns, who should evaluate their stamina and ability before joining the tour. This tour must be purchased at least 3 days prior to the operating date. Guests who go ashore do so with the understanding that they will be mixing with members of the general public.
Adultos desde: $215.00 USD
Niños desde: $215.00 USD
Comida