Home > Content >

Bgespacbe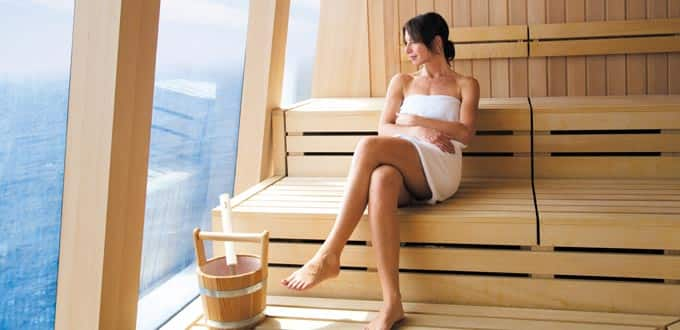 Mandara Spa
All services can be reserved when you board the ship. Read your Freestyle Daily to find exclusive treatments and special offers. Some of these treatments may not be available on every ship.
Spa Thermal Suites
The Thermal Suite* is a passage toward ultimate relaxation. Here, heat and water work together to relax and rejuvenate you. Based on the concept of Turkish baths, where friends and family can spend the day relaxing. Relax tight muscles and improve your circulation in the Thalasso Therapy Pool. Water, when moving, stimulates the touch receptors on the skin, increasing blood circulation and releasing tight muscles. Purify your body by sweating it out in the dry heat of the sauna as the temperature elevates to a maximum of 185°F. Head to the steam room to soothe joints, alleviate pains, raise your metabolism and boost your immune system. The bubbling of the hot tub is particularly soothing, helping you relax mentally and physically. Even get a reflexology massage by placing your feet directly in front of the water jets. If you prefer your relaxation lying down, the heated mosaic lounge chairs' gentle, radiant warmth is ideal.
* Experience and amenities may vary by ship.
Heated Mosaic Lounge Chairs
To complement a world-class thermal bathing suite, it is essential to have space to relax, cool down, and allow the body temperature to equalize. Relaxing either between bathing in warm rooms and pools, pre- or post-treatment, or before exiting the spa, heated lounge chairs provide a gentle, radiant warmth ideal for relaxation.
Available on most ships.
Thalasso Therapy Pool
Release tensions in the massaging effect of water as it kneads your body, relaxes tight muscles and increases your circulation. The healing properties of hydrotherapy incorporate the extended application of heat and the pressure exerted by the water, which creates a type of weightlessness, and effect on the skin's touch receptors.
Available on most ships.
Steam Room
Reduce stress, raise your metabolism, improve your complexion and alleviate pains. The Steam Room can even help clear the sinuses and ease the symptoms of a cold. The steam helps relax stiff joints and muscles after workouts and also helps cleanse your skin, boost your immune system and remove toxins.
Sauna
Purify your body in the dry heat of the sauna. As the heat soars up to 185°F and skin temperature rises, the pulse rate can jump 30% or more. The heart nearly doubles the amount of blood it pumps each minute, and the average person will pour out a pint of sweat, the body's safe and natural way to eliminate toxins.
Hot Tubs
A Jacuzzi can be a good place in which to relax with family and friends. The bubbling effect is particularly soothing and will help you relax not only mentally, but also physically. Enjoy a reflexology massage by placing your feet directly in front of the water jets.
Salt Rooms
The Salt Room is a modern alternative to Salt Caves, long renowned in Europe for their salutary properties. Spa guests visiting the Salt Room will be immersed in a dramatic grotto setting as they enjoy this unique, indulgent and beneficial spa experience.
Exclusively available on Norwegian Breakaway, Norwegian Getaway and Norwegian Escape.
Tropical Rain Shower
Enjoy the uniquely soothing and relaxing sensation of a "Tropical Rain Shower" as water drops gently fall all over you, leaving your skin hydrated and refreshed.
Available on Norwegian Epic and Norwegian Dawn.
Japanese Plunge Pool
Going from hot to cold is a great cardiac workout that elevates the pulse rate and increases circulation. It's an excellent tonic for the nervous and circulatory systems and helps tone the skin.
Available on Norwegian Star.
Snow Paradise Cave
Offers one of the most fascinating cooling off experiences and wintery fun for the sophisticated sauna-goer. After a session in a sweat cabin such as a sauna, a steam bath or in the Sanarium, you cool down in the Cave at a tingly -10°C, which enhances blood circulation and has a positive effect on the lungs and respiratory system.
Available on Norwegian Escape.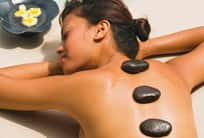 Mandara's Hot Stone Heaven
This indulgent and therapeutic massage uses the power of touch and aroma with heated Basalt stones to soothe away stiff and sore muscles. In Polynesia it's believed that the river rocks harness the healing power of the water that flows over them. As your therapist massages your body with the stones, you'll believe they're right.
Elemis Aroma Spa Seaweed Massage
Combining the power of the ocean with the healing effects of aromatherapy, this treatment is excellent for soothing aches and pains, fibromyalgia, arthritis and sore muscles. A heated seaweed mask containing a warming blend of essential oils is applied to your body before you're cocooned in a comforting foil wrap. As you relax, you'll receive a scalp and foot massage, followed by your choice of a half or full body massage.
Mandara Spa Ritual
This wonderfully relaxing ritual will delight you from the soles of your feet to the tingling top of your scalp! Combining the Elemis Pro-Collagen Marine Facial for skin vitality with our sublime Elemis Deep Tissue Muscle Massage or Swedish Massage, this ritual will refresh your spirit and strengthen your vital energies.
Mandara Keep It Simple
Your choice of a 50-minute Swedish Massage, Couple Massage or Sports Massage.
Bali-Press
Balinese remedy for stress relief. Fingers, elbows and palm pressure stimulate, relax and soothe acupressure points and energy meridians - done with a Mandara twist!
Earth, Wind & Sky
A soothing neck, scalp and face massage followed by hand and foot reflexology. Feel like you're floating in heaven.
Mandara Dream Time
Swedish style massage with a Mandara difference.
Seven Seas Massage
Can't decide which massage to do? Why not allow our therapist to incorporate a combination of massage techniques from around the world?
Mandara Four Hands Massage
This is Mandara Spa's signature treatment. Two therapists working on you simultaneously, in synchrony - and in serene silence... The ultimate indulgence!
Medi-Spa Treatments
Schedule a 30-minute consultation with the medi-spa physician on board who will create an individualized treatment plan for you.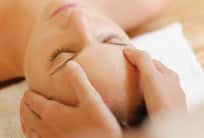 BOTOX® Cosmetic
A simple, non-surgical treatment that can safely and effectively soften lines and reduce wrinkles.
Restylane® and Perlane®
Provide volume and fullness to the skin with instantaneous and long-lasting results.
Facial Treatments
Exquisite facial treatments that will nurture you inside and out. Natural ingredients * Caring touch * Perfect combinations.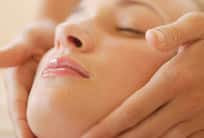 Oxy-Derm Microdermabrasion Facial
Give your skin what it's been craving. Now you can fight lines, wrinkles, spots and get the radiant glow that's been eluding you. Let us pamper your skin with our new cutting-edge technology that brings Microdermabrasion and Oxygen together in one luxurious treatment. We will cleanse, polish and massage your skin into sweet oblivion using our new dual Microdermabrasion/Oxygen system and Elemis skincare.
La Therapie HydraLift Facial
The appearance of fine lines and wrinkles will be reduced as galvanic frequency and our specialised ingredients treat the deeper layers of the skin where cell renewal takes place. The stimulating effects of high frequency will boost circulation and enhance oxygen absorption, resulting in a smoother complexion that will leave your skin looking youthfully radiant after just one treatment.
Elemis Japanese Silk Booster Facial
Experience the ultimate in holistic skin therapy. This facial promises to take your skin on a journey of total renewal. Natural Asian silk protein or sulphur compresses combined with pure phytoamine biocomplexes have been formulated for advanced aromatherapy skincare to produce immediate results beyond question. Absolute Pro-Collagen Lift for boosting collagen production, lifting mature skins and anti-aging. Absolute Oxygen SkinCalm for restructuring tired, fragile and sensitive skin. Absolute Vita-C Harmony with added Vitamin C for problem, congested and oil-rich skins.
Elemis Japanese Silk Eye Zone Therapy
Taking rejuvenating eye therapies to new levels, this treatment combines reflexology with a unique Asian silk protein compress and our Eternal Synergy range. With specialised lifting massage to refine, oxygenate and increase cellular renewal, your eyes will look smoother, firmer and back to their sparkling best! Absolute Pro-Collagen Lift helps to plump out, smooth and define eye contour. Absolute Bright Eyes helps to disperse congestion and reduce puffiness.
Add This Therapy to Your Asian Silk Booster Facial.
Norway Aromapure Facial
A therapeutic facial that combines the power of Absolutes with true premium grade essential oils, to treat the skin at the deepest level without irritation. Prescribed to your needs, the power of nature, combined with specialised Eastern massage techniques, oxygenates your skin and brings the body and mind into balance.
Choose from:
Fruit Active Glow a great pick-me-up and pre-occasion treat to lift dull skin
Herbal Lavender Repair to heal and repair congested oil-rich skin
Exotic Cream Moisture Dew to give dry, thirsty skin a hydrating surge
Absolute Lift improves skin tone, to revitalise and feel lift to the skin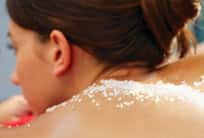 Elemis Exotic Frangipani Body Nourish Wrap
Creating a perfect combination from nature itself, coconut extract and Tahitian Frangipani are soaked together to produce the most exotic aroma and texture imaginable. Traditionally used by Polynesian women to protect their beautiful bodies and lustrous hair, Monoi oil will soothe, condition and soften your skin. Drench yourself in its moisture and bathe in sensuality.
Elemis Exotic Coconut Rub and Milk Ritual Wrap
A ceremony of pure sensuality to tantalize and delight! A traditional Balinese coconut recipe polishes the skin while the exotic body oil indulges your senses. Cleopatra was renowned for bathing in milk before her secret liaisons with Mark Anthony, so now it is your turn to bask in the ritual as a warm Milk Bath is smothered over your entire body. Healing, comforting opulence with pure unadulterated pleasure.
Elemis Aroma-Star Ocean Wrap
The Power of aromatherapy is combined with the riches of the ocean in this deeply warming and detox therapy. A heated seaweed mask containing a warming blend of essential oils is applied to your body before you are cocooned in a warm wrap. Relax, weightless in a foil wrap, while the active ingredients work to ease arthritis, fatigue and promote internal cleansing.
Choose from:
Musclease Aromaspa — soothes, warms and caresses the muscles and joints.
Cellutox Aromaspa — focuses on detoxifying and cleansing the entire internal system.
Respect For The Sun Ritual
The sun is good for the soul, but not for the skin... so fake it with the Elemis Total Glow Self Tanning Therapy. First we exfoliate your body with Lime and Ginger Salt Glow - an exotic exfoliation ritual to invigorate and bring vitality to your face and body. After a light body brushing, warm oil is dripped luxuriously all over your body before our Lime and Ginger Salt Glow is applied. Your skin is deeply cleansed and polished to perfection before applying the Total Glow Self Tanning Cream. Within a few hours, your skin will be transformed with a golden hue, and no one will know your secret except you!
Ionithermie Sea-Algae Detox Wrap
Ionithermie is the leading cellulite correction therapy in Europe. Created by a surgeon in France, Ionithermie is the only therapy available that helps to detoxify the body and offer substantial inch loss after just one session. Combining 21st century technology with specially selected sea-algae, you will experience both firming and toning of the body after just one session. For ultimate benefits and detoxification we recommend you book in for a course of three on your cruise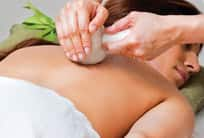 Pain Management with Acupuncture
If you want to relieve aches and pains, this acupuncture treatment is for you. This pain management therapy will reduce or eliminate chronic back, neck and joint pain.
Weight-Loss Acupuncture
Having trouble shedding those extra pounds? This acupuncture treatment will help you lose weight safely and effectively.
"Just to Try" Acupuncture
Curious about acupuncture and how it can benefit you? Try this 60-minute special introductory treatment.
Stress-Free Acupuncture
Melt away stress and worries with this deeply relaxing form of acupuncture. By focusing on specific acupoints, the healing touch of acupuncture will refresh your mind, body and soul.
Stop Smoking
Kick the habit. This safe and natural treatment can be as effective as the patch or other methods used to stop smoking.
Sea Sickness
This treatment is designed to relieve motion sickness commonly associated with sea travel.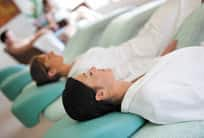 GoSmile Tooth-Whitening
Arguably the best feature of any face is the smile that emanates from it. So, nurture one of the most important qualities you have, with GoSMILE whitening treatment for your teeth. Our tooth-whitening treatment will lighten and brighten your smile in just minutes. Come and see us for a free consultation. Couples treatments are also available.
Ionithermie Cellulite Reduction Programme
Ionithermie is the leading body correction therapy in Europe. Created by a surgeon in France, Ionithermie helps to reduce cellulite and water retention levels, firms and tones the skin, and detoxifies the body. By using two gentle stimuli, we will treat areas prone to cellulite such as the stomach, thighs and buttocks. Combining 21st century technology with specially selected sea algae, you can lose between 1-8 inches in just one session. For ultimate benefits and detoxification, we recommend you book in for a course of three treatments during your cruise.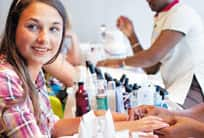 Elemis Frangipani Conditioning Hair and Scalp Ritual
We use rich Frangipani Monoi Oil, which is legendary for its ritual uses in Tahiti. After cleansing your hair, enjoy a deep scalp massage using this precious ingredient that eases away stress and leaves hair shiny.
Elemis Exotic Hand Ritual with Manicure
Simply beautiful. This is pure pampering for your hands and nails to restore beauty and suppleness. Warmed aromatherapy oils nourish and condition, while the sublime sensation of milk lavishes its richness and healing action on your skin. Our Exotic Hand Ritual includes a complete traditional manicure.
Elemis Sole Delight with Pedicure
Warmed aromatherapy oils nourish and condition your feet and nails while the decadence of milk and Exotic Frangipani Monoi Oil lavish their richness and healing action on your skin. Sole Delight Foot Treatment includes a complete traditional pedicure. A sensory experience for your feet which promises to leave you walking on cloud nine!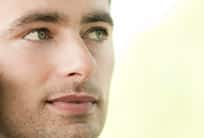 Shave of All Shaves
This premium treatment begins with the ultimate in shaving experience, upon finishing your close shave we will then begin an anti-aging treatment combined with face, scalp, hand and arm massage.
Deep Cleanse Grooming
Enjoy a two-phase shave followed by a deep cleanse treatment which will rejuvenate your skin whilst enjoying a soothing scalp and face massage. Fantastic for a formal night.
Express Shave
This includes a deep cleanse exfoliation followed by the two-phase shaving experience leaving your skin super smooth. Great for that last minute touch up.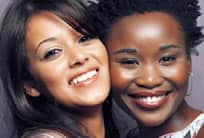 Step out in perfection!
Hair care and skin care products are available for purchase at our salon.
Shampoo/ Set or Shampoo/ Blow Dry
Up-Do (Shampoo and Blow Dry not included)
Colours Services
Traditional Manicure
French Manicure
Nail Polish Change
Toe Polish Change
French Polish Change
Traditional Pedicure
Paraffin Hand Dip
Paraffin Feet Dip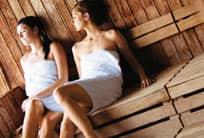 Your free Tongue and Pulse analysis
Our new express menu
Our added value times with our recommended treatments
Your tour of the spa
Your lifestyle seminars for your cruise
Our 10/20/30 promotion