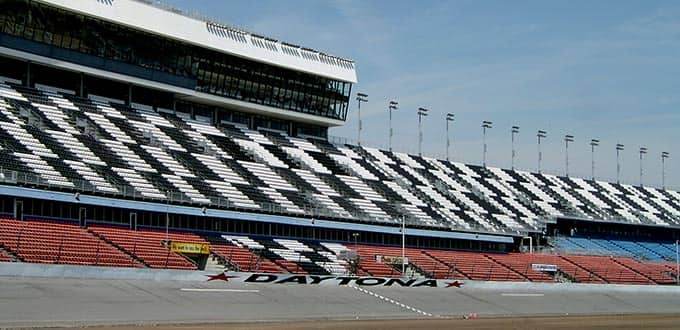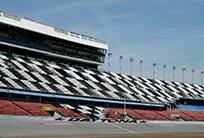 Daytona International (NASCAR) Speedway Tour
Orlando & Beaches (Port Canaveral)
Duration 4 1/2 hrs
On this 90-minute Private All Access Tour (exclusive to NCL guests), you will have a unique opportunity to explore the 2.5-mile Speedway from a variety of vantage points. Take the rare opportunity to come face-to-face with the track as you visit the well-known start/finish line and 31-degree high banks or ride down pit road to get a close-up view of the pit stalls. This tour provides you with unprecedented access like a visit to the media deadline room, a photo in Gatorade Victory Lane and a look inside the world's first motorsports stadium as you hop onto one of the 40 escalators and are transported into the new front-stretch stadium for a stunning view of the tri-oval and infield.
End the day by standing next to the car of this year's DAYTONA 500 champion, left in the same condition as the day it conquered the World Center of Racing inside the new Motorsports Hall of Fame of America that is now housed in the DIS Ticket and Tours Building. The Hall of Fame showcases spectacular displays honoring all forms of motorsports: Stock Cars, Sports Cars, Open-Wheel, Motorcycles, Drag Racing, Land Speed Records, Power-boating and Aviation.
After your tour, visit ONEDAYTONA located across the street via raised safety-bridge. ONE DAYTONA will serve as the Daytona Beach area's epicenter for premier retail, dining and entertainment.
Adult from: AUD$141.73 AUD
Child from: AUD$127.42 AUD
Family Recommended

Limited Accessibility