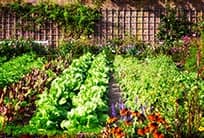 Go Local - A Day in the Country Life of a Corfiot Family
Corfu, Greece
Duration 6 hrs
Spend an enlightening day on a farm in nearby Alevropari, where you will experience country life with the owners. Before reaching Bioporos farm you will stop at the traditional village of Agios Matheos and explore the real Corfiot Village life. Once you arrive at Bioporos, Kriton the elder son of the family will be your host, Although you won't be doing any real chores, you will share a few fun responsibilities such as feeding the horses and the donkey. You will also have the opportunity to tour the farm, which will give you a greater understanding of Greek rural life. During the course of the day, you will pick ripe tomatoes and cucumbers, sample fresh herbs from the garden and see the farm's beehives. Spending the day as a farmer will provide you with a genuine look at country life that few visitors ever experience. You will have a cooking demonstration for the family's lunch from the daughter of the family Afterwards, you will travel though the coastal part of Corfu and drive along the sea on the way back to the port.
HIGHLIGHTS:
Experience Greek country life with the owners of a farm near the village of Alevropari.
Do fun chores such as feeding the horses, the donkeys and picking ripe vegetables.
Sample home made fruit dessert with coffee.
Reconvene with the farm owners at their residence in Alevropari to further discuss rural life.
Need to Know:
This tour includes about three hours of walking and standing with some inclines and uneven and cobbled surfaces to negotiate. The tour is not available to wheelchair guests and may not be suitable for those with mobility concerns who should evaluate their stamina and ability before joining the tour. Guests who go ashore do so with the understanding that they will be mixing with members of the general public.
Adult from: AUD$170.37 AUD
Child from: AUD$141.73 AUD
Snack