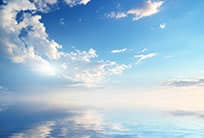 Go Local - Visiting Artists in Their Studios
Palma, Majorca, Spain
Duration 4 1/4 hrs
Visit three acclaimed artists in their studios in Valldemossa, where you will see their works and discuss their creative processes. The village is an inspiring setting that is just as beautiful as it was when Polish composer Frédéric Chopin and French novelist George Sand wintered there in the 19th century. Valldemossa still attracts musicians, writers and most prominently painters, who come to capture the natural beauty. At the studio of Slovenia-born Bruno Zupan, you can expect to see his glowing landscape paintings and limited-edition serigraphs and lithographs. You will also spend time with Natasha Zupan, Bruno's immensely talented daughter. She typically works in mixed media and describes her style as "the search for the heart of the matter." The third artist is Guillermo Rodríguez, known simply as Guillermín. Many of his works are in white or black or a combination of the two colors. The white, he explains, represents the light of the soul, while black expresses fear.
HIGHLIGHTS:
• Visit three artists in their studios in naturally beautiful Valldemossa.
• Discuss the creative process with the artists and what inspires them.
• View the artists' works, which include landscape paintings and mixed media.
Need to Know:
This tour includes about 2¾ hours of walking and standing with some cobblestone surfaces to negotiate. It is not available to wheelchair guests and may not be suitable for those with mobility concerns, who are should evaluate their stamina and ability before joining the tour. Guests must notify on board Destination Manager of flight or hotel details to arrange transfers/drop offs. Guests who go ashore do so with the understanding that they will be mixing with members of the general public.
Adult from: A$340.79 AUD
Child from: A$340.79 AUD