If you're like me, you've already started dreaming about your 2017 cruise. Maybe you'll scuba in The Caribbean, hula in Hawaii or cruise up the Canada and New England coastline. Making a decision on which destination to spend your valuable holiday hours on is not easy. 2017 will be a year packed with new ports, enhanced destinations, and even a brand new ship! To the novice cruiser, Latitudes Platinum Member and everyone in between, put aside some holiday time. These are four 2017 itineraries that you should start planning for.
Norwegian Getaway to the Baltic:
Yes, you heard right, the award-winning Norwegian Getaway is moving to Europe, The Baltic to be exact. Starting May 2017 you'll be able to cruise to quaint countrysides and busting towns of Tallinn, Estonia; Helsinki, Finland; Stockholm, Sweden; and St. Petersburg, Russia. Spend your days exploring medieval cities, lush gardens and prestigious museums. When the sun dips into the horizon, come back on board to 27 dining experiences, 5 thrilling waterslides, Broadway styled shows and much more! Discovering old history on one of our newest ships is the best way to travel!
A Bahamas Cruise to Great Stirrup Cay
If you're cruising to the Bahamas in 2017 and you see Great Stirrup Cay on your itinerary, get excited. As Norwegian's private island, 250-acres of pristine beach is all yours. If that wasn't enough, Great Stirrup cay will undergo millions of dollars worth of enhancements to give guests a more luxurious experience.
Zip line 1,000 ft. over the island and the sea. Dive below to find a snorkel trail in a mystic sculpture garden. Play in the new entertainment and activity complex featuring live music, games, basketball and volleyball courts! When you're hungry, grab a bite to eat at Abaco Taco, where you can create your own taco masterpiece. Or head to Jimmy Buffets Margaritaville at Sea, for a Cheeseburger in Paradise. And when you've exhausted yourself from a day full of activities, recharge at the Exclusive Lagoon Retreat complete with Mandara Spa treatments, a secluded beach, an ocean view restaurant and private villas!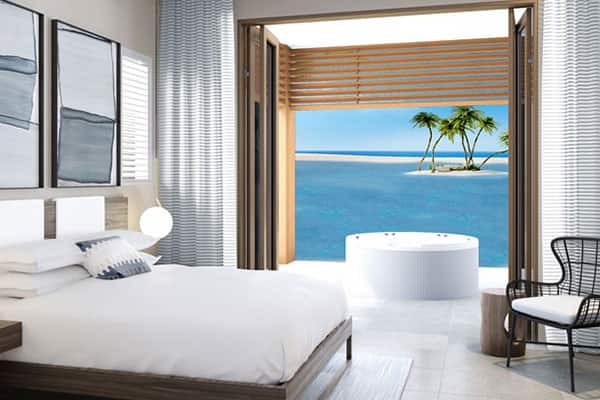 A French Polynesia & South Pacific Cruise
If you're looking for a holiday that will leave you breathless, a French Polynesia and South Pacific cruise will do it. Taking you right up to some of the most beautiful places in the world, this is one cruise where every stop is better than the last. Snorkel to the famed blacked pearls in Tahiti, discover new shades of blue in Bora Bora, and then hike to cascading waterfalls and dramatic cliffs in Nuku Hiva. Fairy tale like lands becomes a reality on this cruise.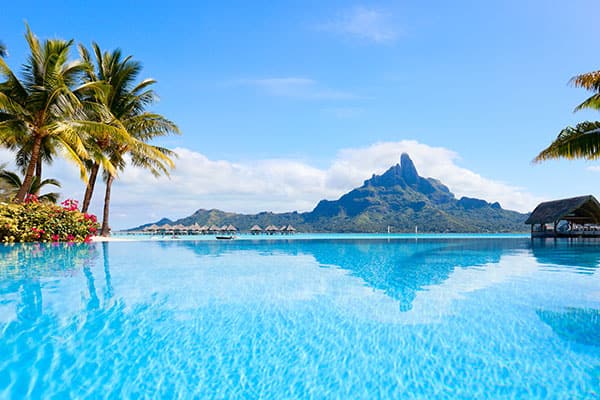 An Asia Cruise on Norwegian Joy
Finally, in Summer of 2017, Norwegian will be introducing the most innovative ship to date: Norwegian Joy! Immerse yourself in virtual reality with thrilling simulator rides. Get your heart pumping by racing your fellow cruisers in a thrilling two level competitive racetrack, the first ever at sea! Then shop till you drop in the duty-free and luxury stores offering brands like Cartier, Omega, Bvlgari, Salvatore Ferragamo, and Versace!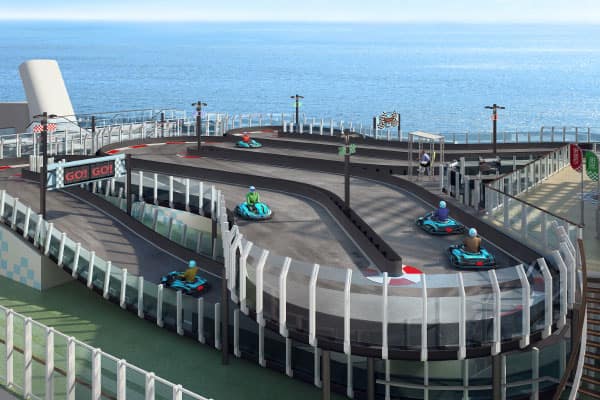 EDITOR'S NOTE
This ship is designed specifically with the Chinese guest in mind. To explore other Asia itineraries, please see our Norwegian Star Cruises.