Asia is a continent with rich cultures and breathtaking landscapes. With so much to see and do, choosing a destination can be a daunting task. Fortunately, Norwegian makes it easy for you. Set sail on a voyage of discovery and immerse yourself in a tapestry of Asian experiences. Whether venturing to Asia for the first time or returning to beloved locales, taking a Norwegian cruise to Asia is an incredible way to explore this enchanting continent.
Ready to start planning? Explore all 2024 Asia cruises.
2024 Asia Ports of Call
Norwegian caters to your Asian cruise vacation dreams, be it in the vibrant regions of Southeast Asia or the captivating zones of East Asia. Upcoming 2024 voyages feature an impressive roster of ports. Explore the following sampling of the places you can visit when you cruise to Asia with Norwegian: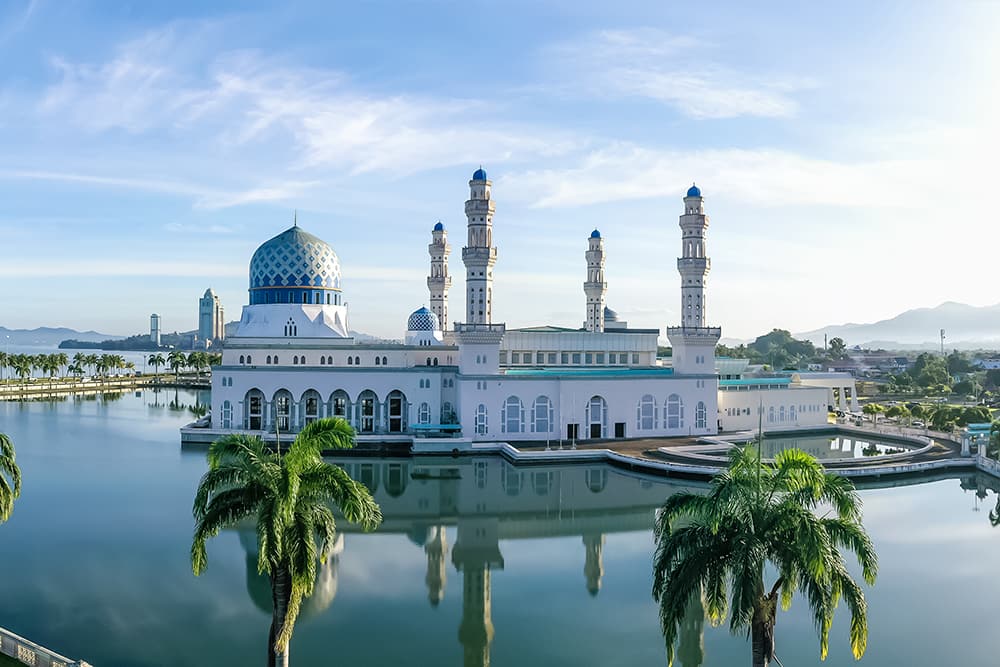 RELATED CRUISES:
11-Day Asia from Bangkok to Taipei: Philippines, Vietnam & Malaysia
17-Day Asia from Mauritius to Singapore: Maldives, Thailand & Seychelles
10-Day Asia Round-Trip Tokyo: Kobe, Nagoya, Busan & Mt. Fuji
Norwegian's Shore Excursions & Experiences
Norwegian's 2024 cruise to Asia options bring you in contact with mesmerizing sights and exhilarating activities. Explore the following standout experiences you can anticipate on these unforgettable Asia cruises:
Củ Chi Tunnels
Embark on an adventure beneath the surface at the Củ Chi Tunnels. During the Vietnam War, Viet Cong soldiers used these subterranean pathways, which formed an intricate underground city. Experience the historic aura of this remarkable site, with its well-concealed air vents and narrow corridors.
Raffles Singapore Sling Experience
Savor the iconic Singapore Sling cocktail at its birthplace — the Raffles hotel. This historic establishment, named after Sir Thomas Stamford Bingley Raffles, the founder of Singapore, is a must-visit attraction if your Asia cruise begins or ends in Singapore.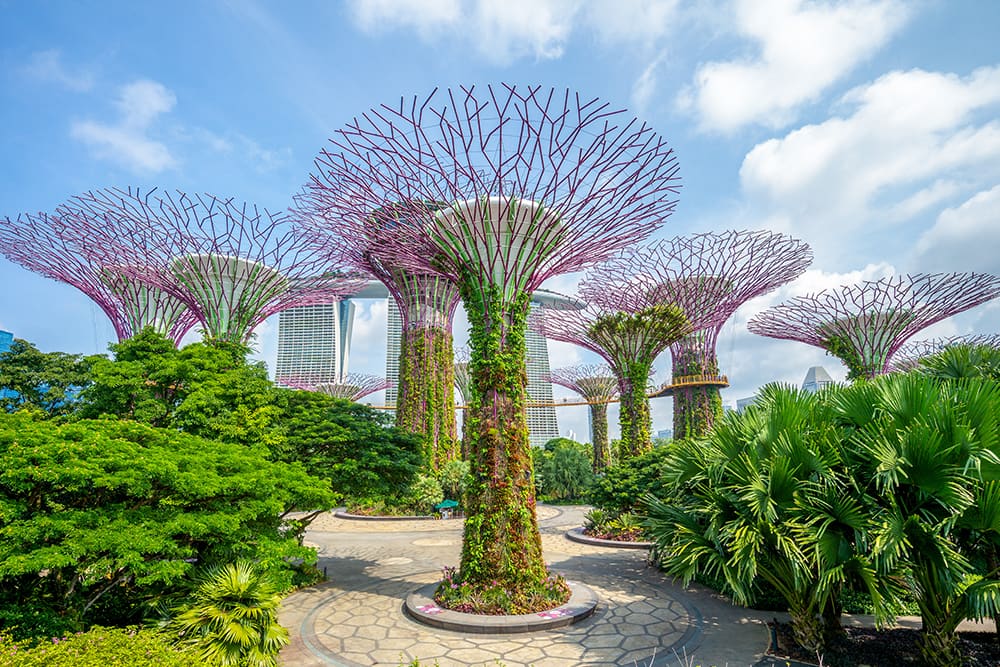 Kyoto Day Trip
When docking in Osaka, take advantage of the opportunity to explore Kyoto or Nara. Embark on a traditional Kyoto tour to visit remarkable sites such as the Kinkaku-ji Pavilion, Nijo Castle, and Sanjūsangen-dō, known for its awe-inspiring collection of 12th-century Buddhist statues.
Mount Fuji
The majestic Mount Fuji, Japan's tallest peak, awaits on the island of Honshu. As a sacred symbol of Japan and a UNESCO World Heritage cultural site, Mount Fuji offers visitors a range of activities, including exploring the temples and shrines around its base or engaging in local traditions like a tea ceremony or sake tasting.
Ko Samui Beaches
Ko Samui in Thailand is a tropical paradise with pristine beaches and dense rainforests. Experience the exotic beauty, taste the local cuisine, or soak in the warm, turquoise waters.
Hakodate Views
Hakodate, located in northern Hokkaido, Japan, uniquely blends Japanese and Western cultures. Views from Mount Fuji and Goryōkaku Tower are impressive. If your cruise coincides with spring blooms, don't miss Goryōkaku Tower and Fort, as cherry blossom trees are everywhere.
Kuala Lumpur Highlights
Kuala Lumpur, accessible through Port Klang, Malaysia, is a vibrant city that offers a rich tapestry of modernity and traditional charm. You can explore famous landmarks like the PETRONAS Twin Towers or the local food scene at Jalan Alor Street.
Phuket Beaches
Phuket is Thailand's largest island, known for its beaches and lively party scene. Choose from a spectrum of experiences, from the vibrant Patong Beach to the quieter shores of Kata. Whether you're looking for thrilling water sports, a tranquil beach day, or exploring the island's rich cultural and historical sites, Phuket has something for everyone.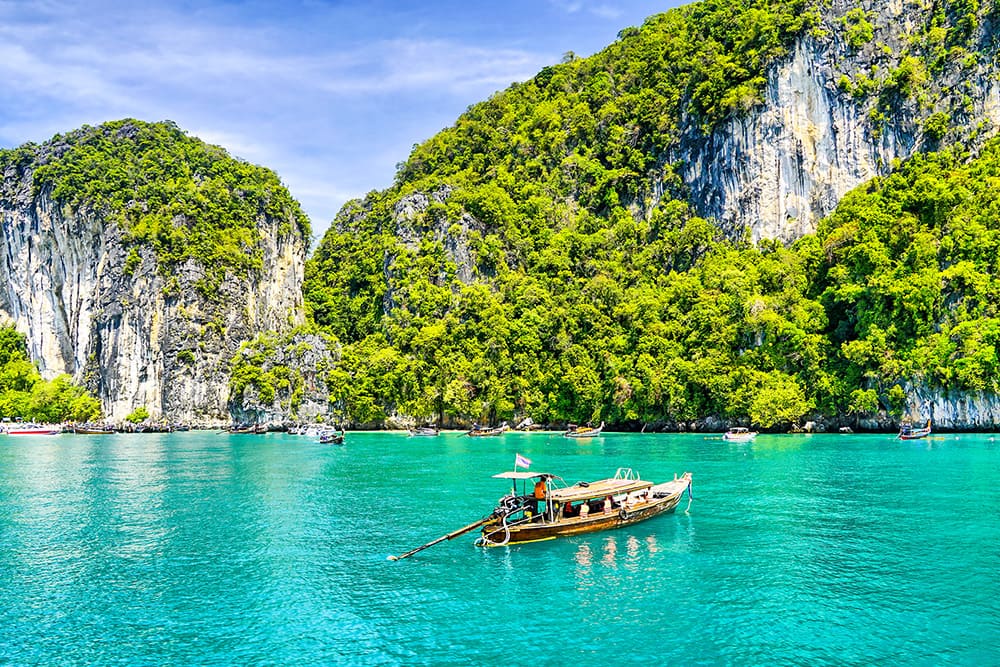 Ariel's Point
This popular day trip destination in Boracay is a haven for adventure-seekers. Ariel's Point offers five different diving boards, with the highest one being 15 meters tall. Besides cliff diving, you can also go snorkeling or kayaking.
Tegalalang Rice Terraces
Visit the famous Tegalalang Rice Terraces in Ubud for an unforgettable view. The terraces offer a perfect Bali photo opportunity with their dramatic views. The vista sprawls to the rice terraces on the slopes across the valley.
Seasonal Festivities and Events
Experience Asia's vibrant culture by timing your cruise to coincide with one of the region's numerous festivals and events.
Cherry Blossom Season in Japan
Witness the breathtaking spectacle of cherry blossoms in Japan. Timing is critical, with late March to mid-April cruises offering the best chance for viewing these iconic trees in glorious bloom.
Songkran in Thailand
Join the festivities of Songkran, Thailand's celebrated water festival. This mid-April event symbolizes washing away negativity and welcoming the new year with a fresh start.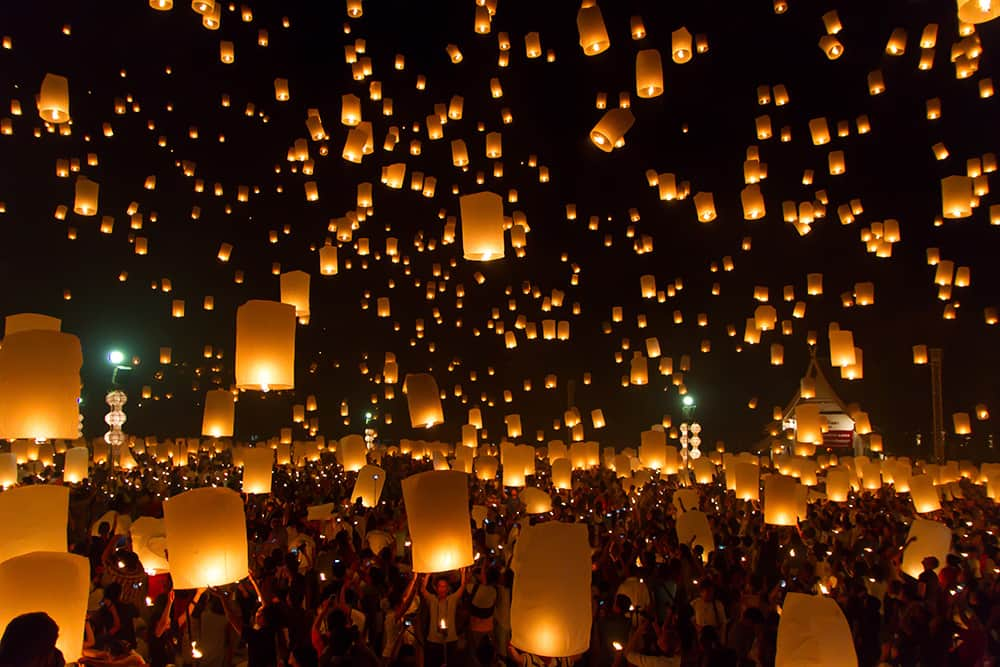 Tết in Vietnam
Celebrate Tết, the traditional Vietnamese New Year observed for almost a week between late January and mid-February.
Lantern Festival in Taiwan
Celebrate Chinese New Year by participating in Taiwan's grand Lantern Festival. It's a visually spectacular event, with thousands of intricately designed lanterns illuminating the night sky. This event typically marks the end of the Chinese New Year celebrations.
Holi Festival in India
If your cruise itinerary allows, try to experience the Holi festival in India, a jubilant celebration known as the festival of colors. It's a time when participants throw colored powders at each other, celebrating the victory of good over evil and the arrival of spring.
The magic of Asia is boundless. A 2024 cruise with Norwegian allows you to experience it in all its glory.
Don't forget to sign up for our emails to stay updated with the latest cruise deals and special offers.