For travelers who spent the cold-weather months falling in love with the whimsical aesthetic of Netflix's romantic drama Bridgerton, a cruise to England will make the most charming European getaway.
To capture the spirit of Regency-era England, fans of the series would appreciate one of Norwegian Cruise Line's Europe sailings that includes a visit to London (Tilbury).
Ready to start planning? Explore all Northern Europe cruises.
The Royal Borrough of London
Period-piece enthusiasts will feel transported back in time surrounded by the cobblestoned streets and the Georgian-era architecture on an excursion to Greenwich, a Royal Borough of London where much of Bridgerton is filmed. Known for its tranquility and lush greenery, Greenwich inspires visitors to take a romantic stroll or lounge at a local café for afternoon tea and cakes.
True Bridgerton fans will also adore visiting a few of the locations seen in the popular socialite drama on NCL's Home of Time excursion.  During this excursion, guests will explore the World Heritage Site located in Maritime Greenwich, and walk the old Naval College used for many of Bridgerton's market scenes where Lady Whistledown's errand boys delivered her scandalous society papers. 
The Home of Time excursion also includes a visit to the National Maritime Museum Gardens where the high tensions between the Duke of Hastings and Lord Berbrooke resulted in a plot twisting brawl. While touring the National Maritime Museum, fans can visit the Queen's House Colonnade, which portrayed Lady Danbury's Somerset House in the series.  Additionally, just a short walk away fans will find Ranger House, the filming site for the Bridgerton family's iconic fictional home, which doubles as an excellent photo opportunity for fans of the show.
RELATED CRUISES:
10-Day British Isles Cruise: England, Ireland & Scotland
16-Day Northern Europe Cruise: France, England, Ireland & Germany
10-Day British Isles Cruise: Ireland & England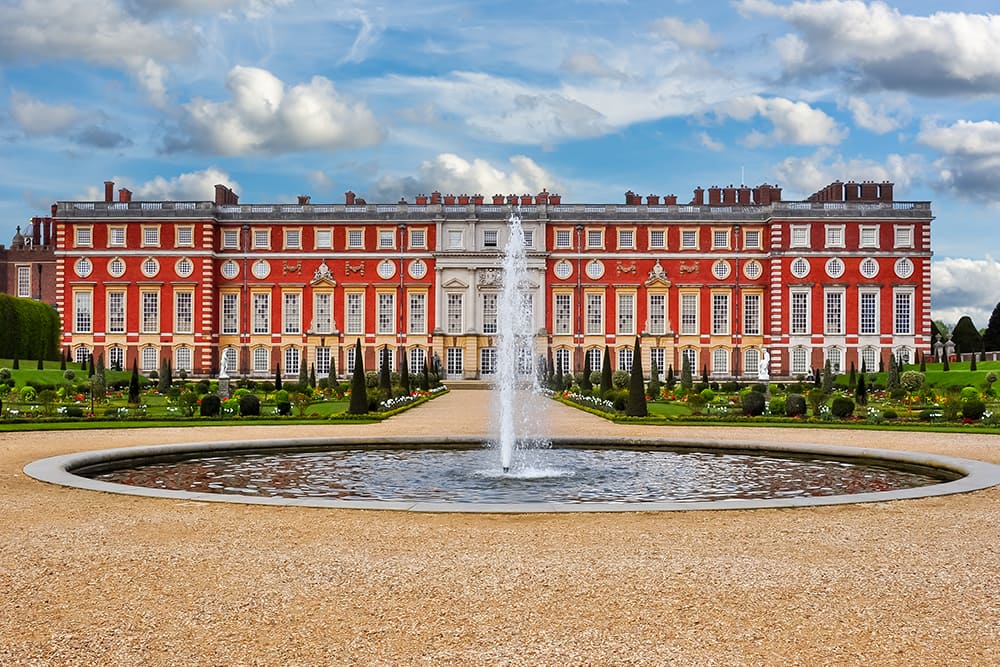 Enchanting Ports in England
For travelers looking for experiences reminiscent of this hit series, many of NCL's British Isles cruises visit multiple enchanting ports in the United Kingdom including Portland, England, where guests can visit the city of Bath, featuring Bridgerton-esque Georgian-style homes. While in Bath, guests can plan to visit the Royal Crescent, the architectural marvel used in the series as the Featherington Family's home. See how "high society" lived with a stop in Falmouth, England, where guests can independently tour the Lahnydrock House, a stunning Victorian estate complete with a colorful garden that feels like part of a fairytale.
To further immerse oneself in the imaginative likes of Bridgerton's high society, an extended pre or post-cruise stay in England is worth the time.  Explore the dazzling filming locations outside of London, including the noteworthy sites of the Hampton Court Palace in East Molesey, Surrey, where many of the scenes in Queen Charlotte's palace were filmed, including the Ingénue Ball in season 2 of Bridgerton. The Hampton Court Palace offers many tours of the historical grounds and world-renowned gardens. Visitors also won't want to miss visiting the picturesque Painshill Park in Surrey, where Daphne and the Duke went on supervised "promenades" as they discussed their fake courtship.
Whether guests opt to fall in love with all Europe has to offer or choose to experience the incredible amenities and hospitality aboard NCL's world-class ships, they are sure to feel like the diamond of the season.
Which destination would you dream of visiting first? Let us know in the comments, and be sure to sign up for our emails to get the latest cruise deals and special offers delivered right to your inbox.
Disclaimer: Norwegian Cruise Line and its cruises/excursions are not affiliated, associated with, or endorsed by Netflix or Bridgerton.