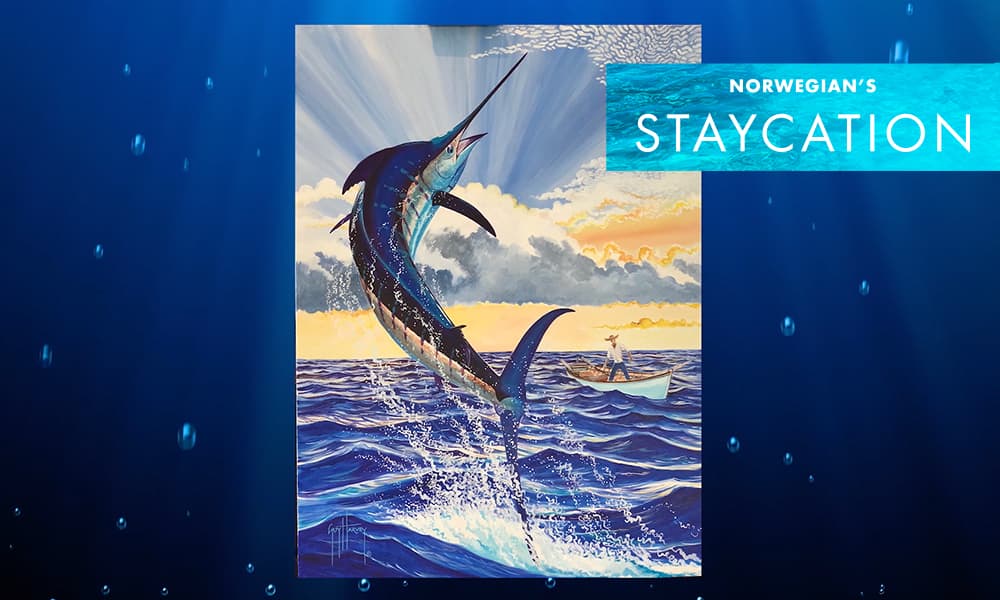 In celebration of Earth Day and our partnership with the Guy Harvey Ocean Foundation, we're brightening up your day with a live painting from Guy's home studio. Watch as his masterpiece comes to life!
As one of the leaders in conservation education, Guy Harvey has an incredible passion for the ocean that extends beyond his artwork and we're honored to be a partner. Norwegian Escape, displaying Guy Harvey's spectacular marine life artwork on her hull, has several exciting itineraries sailing Great Stirrup Cay-the mecca of aquatic adventures. This eco-fun paradise offers something for everyone!
Be on the lookout for another collaboration announcement with Guy Harvey later this year.
Sail to Great Stirrup Cay on Norwegian Escape and swim with the dolphins, snorkel with exotic fish, or just stroll the white sand beaches.