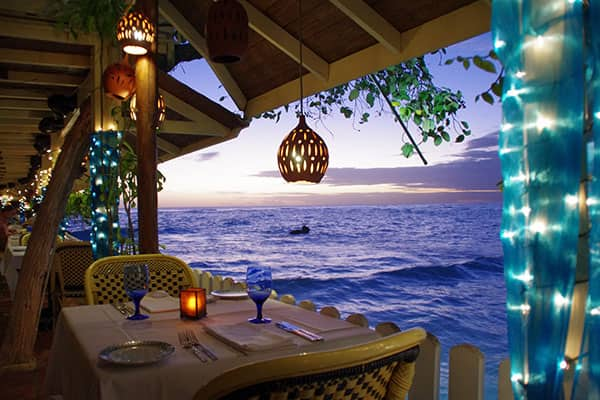 While cruising The Caribbean with Norwegian Cruise Line, you'll have plenty of time to go ashore for adventure. One of the best ways to get to know a place is to commune with the locals, and the quickest way to know the locals is to share their foods. In the Southern Caribbean that often means street foods, and there are as many different foods to choose from as there are islands. We've assembled a few of the delicacies here.
Ready to start planning? Explore all Caribbean cruises.
Fish Cakes in Barbados
In Barbados it's all about the fish cakes. These fried patties of salt fish and spices are readily available throughout the island, often seasoned with hot sauce. Cultures of the Caribbean love the heat. Feeling famished? Order a bread and two, that's two fish cakes tucked inside a salt bread bun. Salt bread is not as salty as the name portends. Rather it's doughy and slightly sweet.
Accra in Martinique
Nearly every island of the Caribbean has a version of fritters. In Martinique they're called accra. There's even a festival dedicated to the favourite snack. Accra are deep fried salt fish patties. When you cruise to Martinique, you'll get to experience beach side stalls and how they put their own spin on the delicacy. In a nod to the French influence on the island, some recipes call for milk and butter, making the fritters a little richer than on other islands in the Caribbean.
Callaloo in Grenada
The national dish of Grenada is a greasy sounding fare called oil down. It's actually a hearty stew of salted meat, dumplings, a spinach-like leaf called callaloo, vegetables, and a healthy helping of starch by way of breadfruit and dasheen, the root of the callaloo plant. The whole assortment is steeped in coconut milk flavoured with turmeric. Some local chefs claim the national dish represents the colours of the island's flag (green, red and yellow). Green for the callaloo, red for the carrots, and yellow for the coconut milk curried with turmeric.
RELATED CRUISES:
7-Day Caribbean Round-trip Tampa: Harvest Caye, Cozumel & Roatan
9-Day Caribbean Round-trip San Juan: Curacao, Aruba & Bonaire
9-Day Caribbean Round-trip Miami: Dominican Republic & Puerto Rico
Shark and Bake & Green Figs in St. Lucia
Hungry locals on the go in St. Lucia often reach for a shark and bake. Shark is fried fish and bake is a local fried bread that's dense and chewy. Add some stewed vegetables to the mix and you've got a hearty sandwich to go. Or try green figs and salt fish, the national dish. Green figs are actually unripe bananas. The dish is seasoned with garlic, onion, celery and the ubiquitous hot pepper.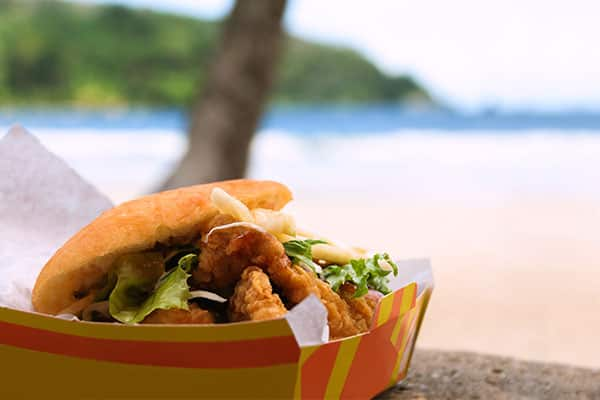 Mountain Chicken in Dominica
When you cruise to Dominica, you'll find the street food is something more akin to road kill. As other islands of the Caribbean turned to the sea for sustenance, locals in Dominica looked to the land. The national dish of Dominica is called mountain chicken. It's actually a large frog (one of the largest species in the world) found only on Dominica and one other island. The frog, called a crapaud, is now endangered and the national dish is no longer served. In its place, try the manicou, which is smoked or stewed possum, or agouti, a large rodent landing somewhere between a squirrel and a guinea pig. No one ever said it was easy to eat like a local
The most challenging thing about a Norwegian Caribbean cruise is deciding which one to book. If you are still researching which itinerary is your favorite, sign up for Norwegian's cruise deals. You'll get the latest news and special offers delivered right to your inbox!
EDITOR'S NOTE: This article was originally published on October 5, 2016. It has been updated for relevant content and itineraries.