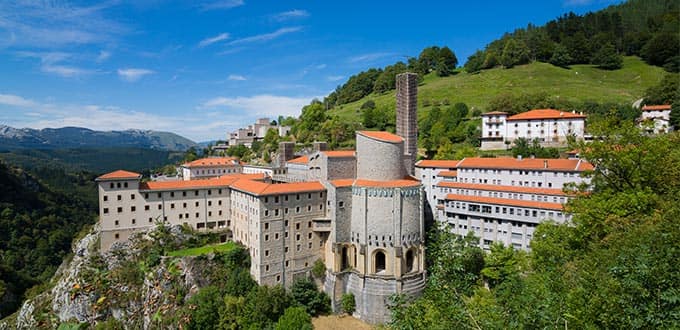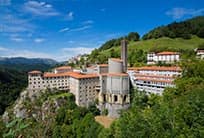 Go Local - Meet Local Farmer in Shepherd's School
Bilbao, Espanha
Duração: 5 h
Learn to tend and herd sheep at a shepherd's school in the fiercely independent Basque Country and see how the sheep's milk is used to produce local cheeses. The school will present the fundamentals of the ancient trade of shepherding. During the hands-on class, you will learn how to care for the indigenous Laxta sheep and how to milk them most efficiently. You will also see firsthand, the importance of Basque shepherd dogs, a highly intelligent, energetic breed with one of the world's oldest lineages. These working dogs are naturals at helping shepherds tend their flocks. The sheep's milk is used to make Idiazabal cheese, which you will sample with a glass of Txacoli wine. Following the enlightening experience at the shepherd's school, you will stop at the Sanctuary of Arantzazu, which Franciscan monks founded centuries ago. It perches atop a rocky cliff and looks surprisingly unconventional, as its bell towers are made with blocks of diamond-point limestone.
O que é preciso saber:
This tour includes about two hours of walking and standing with some inclines, cobblestones, uneven surfaces and steps to negotiate. The tour is not available to wheelchair guests and may not be suitable for those with mobility concerns who should evaluate their stamina and ability before joining the tour.
Adultos a partir de: R$ 719,09
Crianças a partir de: R$ 667,36
Refeição