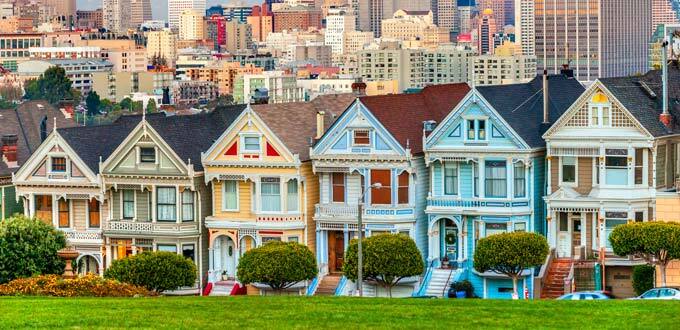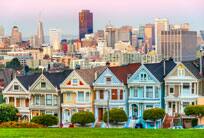 San Francisco Treats Walking Tour
São Francisco, Califórnia
Duração de 3 1/2 h
Indulge in a selection of delectable desserts while walking through some of San Francisco's most attractive neighborhoods. Your confectionery adventure will begin with a snack not often thought of as a treat—a slice of toast—but one that has been elevated to an artisanal plane. Your so-called "fancy toast" may be topped with freshly ground almond butter or smashed avocado. One bite and you will understand how toast became such a craze. Upon reaching Alamo Square, you will pause for photos of the Painted Ladies, a cluster of seven colorful Victorian and Edwardian homes that are so iconic to San Francisco that they are referred to as Postcard Row. They are a treat for the eyes. Ahead lies the hip Hayes Valley neighborhood, where you will sample several unusually flavored ice creams before tantalizing your palate with a fresh-baked macaroon or an over-the-top cupcake.
HIGHLIGHTS
• Walk through some of the city's most delightful neighborhoods while sampling treats.
• Snack on a slice of "fancy toast" topped with a spread that makes it irresistible.
• See the Painted Ladies, a row of colorful Victorian and Edwardian residences.
• Savor treats such as uniquely flavored ice cream, macaroons and cupcakes.
O que é preciso saber:
Note: This tour includes approximately 2.5 hours of walking. The neighborhood is hilly and there is a large flight of steps to negotaite to see the view of the Painted Ladies from Alamo Square. It is not available to guests who utilize a wheelchair. Those guests with mobility concerns are cautioned to evaluate their personal level of ability and stamina. Dress in weather-appropriate clothing. Wear flat comfortable walking shoes.
Adultos a partir de: R$ 989,58
Crianças a partir de: R$ 989,58
Recomendado à família

Lanche