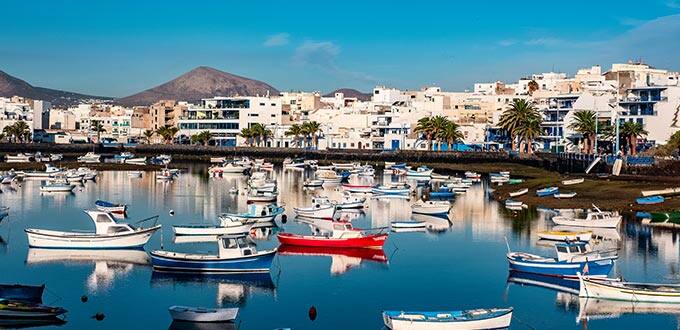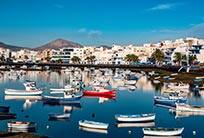 Go Local - Farmhouse & Traditions
Arrecife, Lanzarote, Ilhas Canárias
Duração de 2 3/4 h
Gain an understanding of traditional agricultural practices at a farmhouse museum and then browse an 18th-century church built to honor the Madonna answering the villagers' prayers. The highlight of the open-air museum, known as El Patio, is a farmhouse from the 1840s that is furnished with period pieces that present a glimpse into the traditional lifestyle of the time. While browsing, you see how the local farmers survived a series of volcanic eruptions that destroyed their fields. It is a fascinating story, as they used traditional techniques to revitalize the land and turn El Patio into the island's most productive farm. Crops are still grown at El Patio, and you may sample some of them. Not far away, you will find the village of Mancha Blanca, where you will tour the Virgin of Sorrows church. The church was built to honor the Madonna, who supposedly twice answered the villagers' prayers by diverting lava from nearby volcanoes.
O que é preciso saber:
This tour includes approximately 2 hours of walking/standing and this tour includes approximately 60 steps, and there will be some inclines and cobblestone surfaces to negotiate. The tour is not available to wheelchair guests and may not be suitable for those with mobility concerns who are cautioned to carefully evaluate their personal level of stamina and ability.
Adultos a partir de: R$ 492,29
Crianças a partir de: R$ 492,29