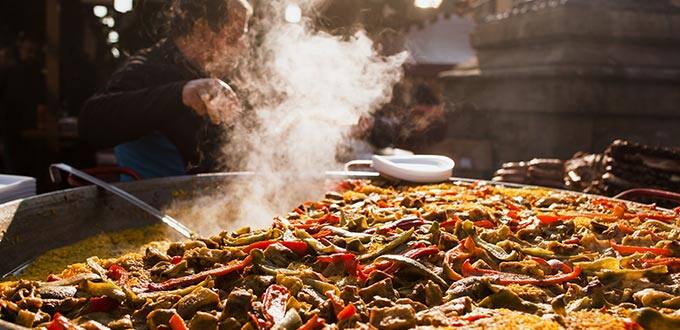 Go Local - Central Market and Paella Workshop
Alicante, Espanha
Duração de 3 1/2 h
Stroll through a bustling market taking note of the ingredients and then join a chef who will show you how to prepare paella from scratch, an iconic dish that will be your lunch. The items at the Central Market are locally sourced, so they truly represent the ingredients found in the regional cuisine. After meandering through the stalls, interacting with the vendors and sampling some of the delicacies, you will walk to a nearby restaurant for a paella workshop. The chef will show you step by step how to prepare authentic paella Alicante-style. You will have seen many of the ingredients in the market, which will make the preparation all the more relevant. Although the city of Valencia just to the north is known as the birthplace of paella, the version made in Alicante is much the same. Feel free to ask questions as the chef prepares the meal, which you will dine on afterwards.
O que é preciso saber:
This tour includes approximately 2 hours of walking/standing; there will be some inclines and cobblestone surfaces to negotiate. The tour is not available to wheelchair guests and may not be suitable for those with mobility concerns who are cautioned to carefully evaluate their personal level of stamina and ability.
Adultos a partir de: R$ 942,11
Crianças a partir de: R$ 942,11
Refeição