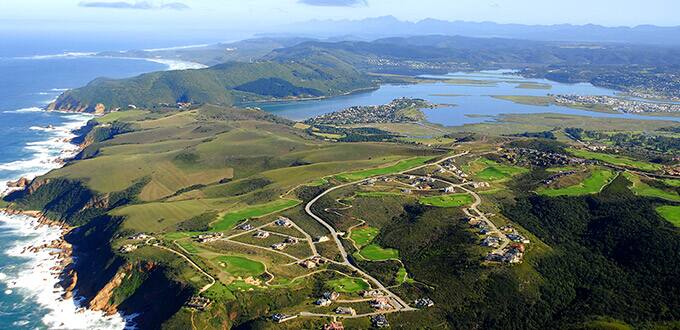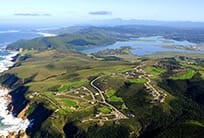 Port Elizabeth, South Africa
Duration 4 Day / 3 Nights
Enjoy a beautiful scenic drive from Port Elizabeth to Cape Town on your 3-night Garden Route Overland. The Garden Route covers diverse vegetation and wildlife, and abundance of lagoons, lakes, mountains, forests, and beaches along its winding roads.
...
Enjoy a beautiful scenic drive from Port Elizabeth to Cape Town on your 3-night Garden Route Overland. The Garden Route covers diverse vegetation and wildlife, and abundance of lagoons, lakes, mountains, forests, and beaches along its winding roads.
more...
Enjoy a beautiful scenic drive from Port Elizabeth to Cape Town on your 3-night Garden Route Overland.
The Garden Route covers diverse vegetation and wildlife, and abundance of lagoons, lakes, mountains, forests, and beaches along its winding roads.
On your trip you will visit the well-known Tsitsikamma National Park, Knysna Featherbed Nature Reserve, Cango Caves an Ostrich Farm and get a glimpse into the winelands.
Special Note: Any guests travelling with Portable Oxygen Concentrators (POC) or CPAP breathing machines should read further below for airline stipulations with regards to bringing this equipment on tour.
DAY 1
Disembark your ship in Port Elizabeth and depart for the lagoon side town of Knysna. En-route to Knysna, stop over and visit Tsitsikamma National Park for spectacular scenery and photographic opportunities.
Continue your scenic drive to Knysna stopping for lunch at a local restaurant and then proceed to Bloukrans Bridge, the world's highest commercial bungee bridge for a brief photo stop.
Your final stop will be Knysna which lies on a lagoon, the mouth of which is guarded by two promontories known as the "Knysna Heads". The origins of the town name are probably from the Hottentot words 'Xthuys Xna', which mean 'place where the wood is'. An entire industry sprang up around the beautiful yellowwood trees in the surrounding Tsitsikamma Forest, until South Africa's national tree became an endangered species.
Arrive at your hotel - Protea Hotel Knysna Quays – and check-in. Located on the banks of the famous Knysna Lagoon and facing the sea through the Knysna Heads, this exciting hotel development is also an integral part of the vibrant Knysna Quays Waterfront. Knysna Quays Waterfront is adjacent to the Knysna Quays Hotel offering endless dining and shopping opportunities.
Spend the afternoon at leisure to enjoy your room or explore your surroundings.
In the evening, gather at the main reception area and embark on a short walk to the Knysna Quays Waterfront where a lovely dinner awaits at the Drydock Restaurant's al Fresco terrace, situated on the water's edge.
DAY 2
Enjoy a leisurely breakfast at the hotel and proceed with check-out formalities.
Continue to Knysna Featherbed and board a ferry for your trip to the Featherbed Nature Reserve located on the Western Head.
On arrival at the reserve, board a 4x4 vehicle and trailer for a drive up the headland onto the Reserve, stopping at spectacular viewpoints. Your tour includes a specialist guide giving information on history, fauna and flora. There is an optional guided 2.2km walk through coastal forest and fynbos into ancient sea caves. Thereafter enjoy lunch at an outdoor restaurant setting under a canopy of Milkwood trees.
After an exciting visit to the Featherbed Nature Reserve, travel to Oudtshoorn with scenic stops along the way.
Oudtshoorn, is known as the "Feather Capital of the world" because of its large ostrich industry in the area.
This town, with its wide-open spaces and broad streets is the capital of the Klein Karoo. It spreads along both banks of the Grobbelaars River, which is a tributary of the Oliphant's River. Its fertile valleys are encompassed by the Swartberg Mountains to the north; and the Outeniqua Mountains to the south. Warm, dry summers and sunny winter days make it the ideal breeding ground for the most majestic of flightless birds - synonymous with Oudtshoorn - the ostrich.
Continue your journey with a visit to the Cango Caves - the only show cave in Africa. Situated in a limestone ridge parallel to the well-known Swartberg Mountains, you will find the finest dripstone caverns, with their vast halls and towering formations. Here you will embark on a 1-hour standard tour of the Cango Caves.
After your visit at the caves, proceed to the Queens Hotel for check-in. The remainder of the afternoon is at your leisure with some time to freshen up prior to dinner. Situated next to the world-famous ostrich museum, the colonial style Queens Hotel is in close proximity to a multitude of restaurants, curio and coffee shops. All rooms are air-conditioned – and the hotel also has a swimming pool, which offers respite from the dry heat of the Little Karoo.
Enjoy a relaxing dinner at the hotel's restaurant before retiring for the evening.
NOTE:
The temperature inside the caves is warm and humid, so light clothing and comfortable footwear are recommended.
DAY 3
After a leisurely breakfast at the hotel, proceed with check-out formalities.
After breakfast, check-out and travel to Safari Ostrich Farm and experience a guided tour of the farm, which traces this unique bird's development. The tour starts in the breeding camp, with a nest of ostrich eggs, where the first stage of the ostrich life cycle is explained. Visitors will get the opportunity to test the strength of the eggs by standing on them - a great photo opportunity. During the breeding season visitors get to see ostrich eggs hatching in the incubator rooms.
After your visit at the Ostrich Farm, continue your journey to Cape Town. Travel along the N2 Road and then over the Tradouw Pass to Swellendam where you will enjoy a lovely lunch.
Continue along the N2 Road over the scenic Sir Lowry's Pass passing through the suburb of Somerset West. Travel to Spier Wine Estate with spectacular views of the winelands.
Spier, near Stellenbosch, is one of South Africa's oldest wine farms with a recorded history dating back to 1692. Spier wines are among the most awarded in the country. The Spier Hotel features village-style buildings, lush green lawns and spacious rooms situated next to the calming Eerste River. The rooms are clustered around six courtyards, with each courtyard boasting its own swimming pool. The design is reminiscent of the Bo-Kaap or Mediterranean villages where pedestrians have right of way.
After check-in, you will be shown to your rooms with some time at own leisure to explore the wine farm, you can even go for a wine tasting or relax at the hotel's gardens or pool.
Enjoy a delicious dinner where you will have the opportunity to savor some of South Africa's finest wines produced in the winelands.
DAY 4
After breakfast and check out, meet your guide and transfer to the Cape Town International Airport for a flight to Durban.
On arrival in Durban, you are met by a local English-speaking tour guide who will accompany you on a transfer to the pier where you will re-embark the ship.
Land Program Step by Step:
Please note: The order of sites visited may vary to avoid congestion. This program is subject to flight confirmations that are beyond our control. All program details, including timings and any flights indicated below, are approximate and are given here for general reference purposes and are subject to change. Direct flights are never guaranteed. Final itineraries with the most up to date details will be provided by the Shore Excursion Team once you board the ship. Please review your final itinerary carefully for any amendments.
DAY 1
10:00am Depart Port Elizabeth Harbor and transfer to Tsitsikamma National Park
12:15pm Visit the Tsitsikamma National Park
1:00pm Continue to your lunch venue en-route
1:25pm Enjoy lunch
2:45pm Continue to Bloukrans Bridge for a brief photo stop
3:10pm Board your coach and continue to Knysna
4:10pm Arrive Knysna and continue onto your overnight hotel – check in
7:00pm Enjoy a lovely dinner at a restaurant located within close proximity to your hotel
9:00pm After dinner enjoy a walk back to your hotel. Remainder of evening at leisure
Overnight Knysna Quays Hotel or similar
DAY 2
7:00am Enjoy breakfast at the hotel followed by check-out formalities
9:30am Continue to Knysna Featherbed and check-in for your trip to the Knysna Lagoon
9:45am Board the Ferry
10:00am Depart on your Ferry Cruise including a buffet lunch
12:30pm After your cruise continue to Oudtshoorn with scenic stops along the way
3:00pm Arrive at the Cango Caves and embark on a guided tour
4:00pm Continue to the Queens Hotel where you will overnight
4:30pm Arrive at the hotel and check in
5:00pm Remainder of the afternoon at own leisure and freshen up prior to dinner
7:00pm Dinner at the Hotel – The Colony Restaurant or similar venue Overnight Queens Hotel or similar
DAY 3
7:00am Breakfast served at the hotel followed by check-out formalities
8:00am Transfer to the Safari Ostrich Farm
8:30am Arrive at the Safari Ostrich Farm and start your tour of the farm
9:30am Continue to Cape Town with a stop at Swellendam to enjoy lunch
12:00pm Enjoy lunch at a local restaurant in Swellendam
1:30pm Board your coach and travel to Spier Wine Estate with comfort stops en-route.
4:00pm Arrive at Spier Wine Estate and check-in
4:15pm Spend the remainder of the afternoon at own leisure and freshen up prior to dinner
7:00pm Dinner is served at the Hotel
Overnight Spier Wine Estate or similar
DAY 4
06:30am Early morning wake-up call and enjoy breakfast followed by check-out formalities
7:15am Depart lodge and transfer to Cape Town Airport
8:00am Check-in for your flight to Durban
9:35am Flight to Durban (flight details TBA and subject to change)
11:35am Arrive in Durban and meet your guide
12:00pm Transfer to the Durban harbor where you will re-join the ship
1:00pm Approximate arrival time at Durban harbor
Expected Weather:
Approximately 28°C / 82°F
What to Bring:
Light, loose comfortable clothing, sunhat, sunblock, camera, something warm as the evenings can become cool
Local Currency:
ZAR (credit cards accepted)
Electricity
South Africa's electrical system is 220/230 volts A/C 50 cycles. Most hotels and lodges have hair dryers but we recommend that if you bring electric appliances, you take along an international converter kit complete with a set of adapter plugs.
Outlets in South Africa require a three-pronged adapter plug with 3 round prongs.
Luggage information
Guests are permitted to bring free of charge one checked bag weighing no more than 20kg (44 lbs) and one small carry-on bag weighing no more than 7kg (15 lbs)
Carriage of Portable Oxygen Concentrators (POC) or CPAP breathing machines on internal flights per airline regulations (subject to change as each airline has their own regulations)

Guests must obtain a Doctor's Certificate mentioning their medical condition and the need to carry this equipment with them on their flights.
The certificate should have attached a picture of the equipment with its description/specifications especially with regards to the type of batteries used (lithium/dry or any other type)
These documents need to be sent to the Shore Excursion Team via Reservations at NCL at least one month prior to travel so that our local operator can begin the notification process with the airline(s).
Failure to comply with the above regulations may result in a denial of this equipment at the airport for which NCL nor our local ground operator be responsible for.
Documents and Visa Requirements:
Guests must bring their passport with them
Please consultant the embassy to obtain the latest visa regulations for your nationality.
VERY IMPORTANT – The name on your cruise booking, passport and any visas if required, must all be exactly the same for flight ticket purchase for this program otherwise guests may be denied travel by flight. Please ensure that all documents are identical in spelling to the names provided for your cruise reservation including first, middle and last name. Manifests generated by the cruise line must match your travel documents.
Hotel addresses:
Knysna Quays Hotel
Address: Waterfront Dr, Knysna Central, Knysna, 6571
Phone: 044 382 5005
Queens Hotel – Oudtshoorn
Address: Eden, Baron Van Reede St, St, Oudtshoorn, 6625
Phone: 044 272 2101
Spier Wine Estate
Address: R310 Baden Powell Dr, Stellenbosch, 7603
Phone: 021 809 1100
We will only substitute hotels in unforeseen situations. If similar hotels are substituted, they will be of equal ratings and standards. If you are not notified of any changes before your sailing, then you will be staying at the lodge listed in the program.
PROGRAM INCLUDES:

1 night at Protea Hotel Knysna Quays (Standard Non-Lagoon Facing Room) including breakfast
1 night at Queens Hotel (Standard Room) on a dinner, bed & breakfast basis
1 night at Spier Wine Estate (Signature Garden Terrace Room) on a dinner, bed & breakfast basis
Day 1 – Tsitsikamma National Park entrance fees & lunch, including 1 beverage & gratuity
Day 1 – Dinner at a local Knysna Waterfront Restaurant including 2 beverages & gratuity
Day 2 – Featherbed Eco-Experience including buffet lunch & soft drinks
Day2 - Cango Caves Heritage tour (Standard Tour)
Day 3 - Ostrich Farm Tour (Classic tour) & lunch in Swellendam including 2 beverages
Transport in luxury, air-conditioned vehicles with English-speaking driver
Economy class flight to Durban – direct flights not guaranteed
Services of a qualified English-speaking tour guide
Airport and hotel porterage
Bottled water on board the touring vehicles
PROGRAM EXCLUDES:

Items of personal nature
And food or drinks not listed above
Gratuities to drivers and guides
In room expenses such as phone calls, room service, mini bar
Overweight or excess luggage fees on flights
Visas if required
Any other discounts or promos offered by NCL including but not limited to Latitude and Free at Sea discounts
Please note: Land programs that encompass multiple days ashore customarily include extensive and prolonged activity, while those of shorter durations typically have more moderate activity levels. However, each program varies, and participants should be prepared to negotiate a mixture of surfaces which may include inclines, cobblestones, sand and gravel or natural paths. There may also be a need to climb steps or stairs on occasion. Guests who utilize a wheelchair and those with mobility concerns are advised to check with the cruise line in advance to see if any portion of the tour program may not be considered suitable for their individual situation. Weather appropriate clothing, hats, sunglasses, and flat, comfortable walking shoes are generally recommended.
All land programs are capacity controlled and subject to availability. Programs falling under the minimum number of required participants are subject to cancellation. Pricing listed is also subject to change to meet unexpected cost increases for transportation, land arrangements or currency fluctuations. Not combinable with any other discounts or promos including but not limited to Latitude and Free at Sea discounts.
Once purchased, pricing is guaranteed and not subject to change. Mid-cruise overland programs must be purchased no later than 60 days prior to your sail date. Cancellations made within 60 days or less prior to the sail date are subject to 100% cancellation penalty.
less
Adult from: C2,373.75 CAD
Child from: C2,373.75 CAD
DURATION
4 Day / 3 Nights