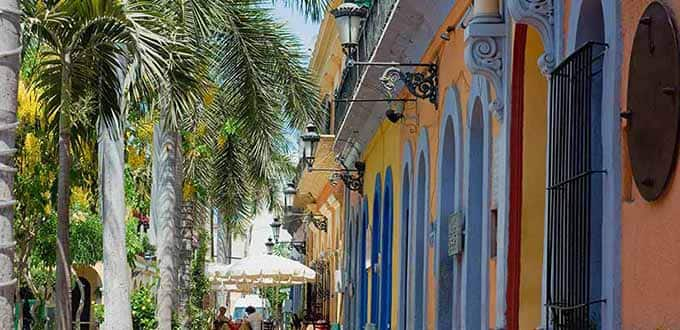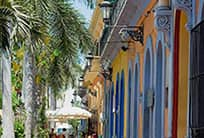 Old Mazatlan Walking Tour
Mazatlán, Mexique
Durée : 4 h
Your journey starts with a short taxi ride to the city's main square, where your walking tour begins. Explore into the heart of the Historical Center of Mazatlán, strolling through its narrow streets, while your guide informs you about the area's history and learn about old houses along the way. See where once the "Grand Hotel" was and now the House of Music. Visit the magnificent and recently restored to its original European style "Angela Peralta" Opera House, named in honor of the world-famous Mexican opera singer. Walking through these cobblestone streets, you´ll arrive to the Old beachfront called "Olas Altas" aligned with bars, coffee shops and restaurants. As you continue your way to a rocky promontory to watch the local cliff divers who jump into a scant 8 feet of water, you'll learn about several monuments on this beach promenade.
Your walking tour ends at one of the local restaurants, where a complimentary refreshment and some salsa & chips will be served, before proceeding back to your ship. You have the option to return directly to your ship on a complimentary taxi or take a taxi at your own expense to the Golden Zone for some shopping. If you decide to go to the Golden Zone, it will be your responsibility to get back to your ship on time.
Bon à savoir :
Note: Wear comfortable walking shoes. Sidewalks can be uneven in many areas. Total walking distance is approximately 1.5 miles at a steady pace over paved surfaces that include uneven surfaces with some steps. All sights are within a 5 to 10-minute walking radius. Pregnant women, heat stroke prone and those with a heart condition, knee or back problems should not participate. Tour sequence may vary. Once participants join their tour, they will be required to complete a liability waiver. In case the Opera House is closed for a function only a photo stop will be made.
Adult from: C62.70 CAD
Child from: C62.70 CAD
En-cas