Home > Cruise > Norwegian Encore >

Overview
Thrill. Chill. Encore.
Sign up to get the hottest cruise deals!
Repeat perfect moments on our newest, most incredible ship, Norwegian Encore — tailor-made for "Again! Again!" Whip around the race track, get lost in a VR wonderland or see a Broadway show. Give your taste buds a double dose of delicious at the many dining options. Do all this and so much more on Norwegian Encore. Because once is never enough.
Norwegian Encore
Destinations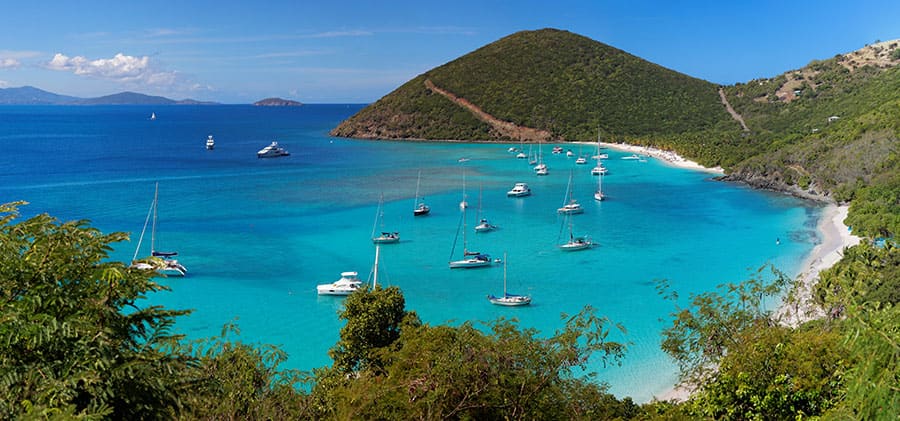 Eastern Caribbean Cruises
Island hop through paradise aboard the newest ship to cruise The Caribbean from Miami. Beautiful beaches, colorful coral reefs and lush rainforests set the scene for your amazing adventures. Swim with dolphins in Tortola, explore the cobblestone streets of Old San Juan, or just sit back and enjoy the view.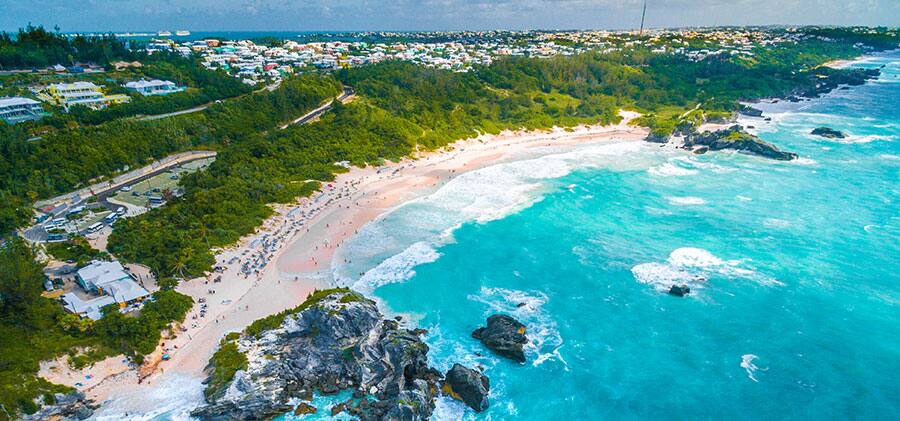 Bermuda Cruises
Trade city life for a slice of paradise aboard the newest ship to sail from New York to Bermuda. Build a towering pink sand castle. Snorkel among a kaleidoscope of marine life. Or play a round on one of the world's premier golf courses. With three days in Bermuda, you'll have plenty of time to explore.
Feel free to ask for seconds. Each of our venues, including the all-new Onda by Scarpetta, provides its own unique experience of flavors and cuisines from around the world and every dish has been crafted to tantalize your taste buds with the freshest, highest quality ingredients. Explore our wide selection of specialty and complimentary dining options, where you'll find your new favorite dish every day that you're on board.
Norwegian Encore
Bars & Lounges
The many incredible bars and lounges on board Norwegian Encore ensure that no matter how you like to unwind or gather with friends, you'll find your new favorite spot. Poolside, oceanside on The Waterfront, or up at the bar, there are many perfect places to enjoy a handcrafted cocktail or microbrew aboard Norwegian Encore.
Activities
Jaw-dropping Excitement
Your browser does not support the video tag.

Laser Tag

Aqua Park

Your browser does not support the video tag.

Norwegian Encore Speedway
Cutting-edge technology and daring new thrills take cruising to a whole new level. Watch the ocean blur by as you zoom around curves suspended 13 feet over the side of the ship on the largest race track at sea. Bring the secrets of the past to life in the lost city of Atlantis, where laser tag meets augmented reality. Ready for an immersive experience? Step into the high-tech, virtual world of the Galaxy Pavilion. Then get ready to do it all over again.
A View From The Top
Explore New Thrills
Whoosh out over the side of the ship on Ocean Loops in our Aqua Park. Zoom around hairpin turns on the largest race track at sea. Or uncover hidden treasure with our revolutionary laser tag. No matter which thrill you seek, there's always something to get your heart pumping on our top deck.

Entertainment
Award-Winning Performances
Kinky Boots

Happy Hour Prohibition: The Musical

The Choir of Man
Raise the roof every night at our spectacular shows. Winner of six Tony Awards®, Kinky Boots is a must-see Broadway hit. Sing along to classic rock hits at The Choir Of Man or step into a New Orleans speakeasy at Happy Hour Prohibition: The Musical.
Staterooms
Style Meets Comfort
The Haven Courtyard Penthouse with Balcony

The Haven Deluxe Owner's Suite

Spa Suite

Spa Mini-Suite

Studio
Norwegian Encore offers a wide range of accommodations designed for the way you cruise. Enjoy splendid luxury in The Haven by Norwegian®. Unpack your family in comfy, connecting staterooms. Relax with an ocean breeze on your private balcony. Take your own adventure in a cozy Studio for solo travelers. Or live it up at sea with our collection of Suites, from well-appointed Spa Suites to spacious two-bedrooms. And no matter which room you choose, you're always guaranteed a great place to rest.
Experience
Norwegian Encore
Need Help Planning the Perfect Vacation?
1.866.234.7350