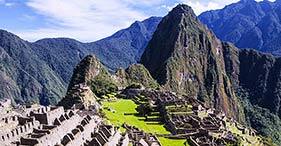 Mystical Machu Picchu Overland (Double Occupancy)
Discover the glorious heights of Inca culture and the grandeur of the Andes on this exhilarating 4-day overland tour.
Starting from
ADULT $2,399.00
CHILD $2,399.00
Approx. Duration
1 1/4 hrs
A meal and beverage is provided on this tour.

With Norwegian?s Ultimate Touring, experience custom adventures like yacht charters, VIP tours and small group touring.