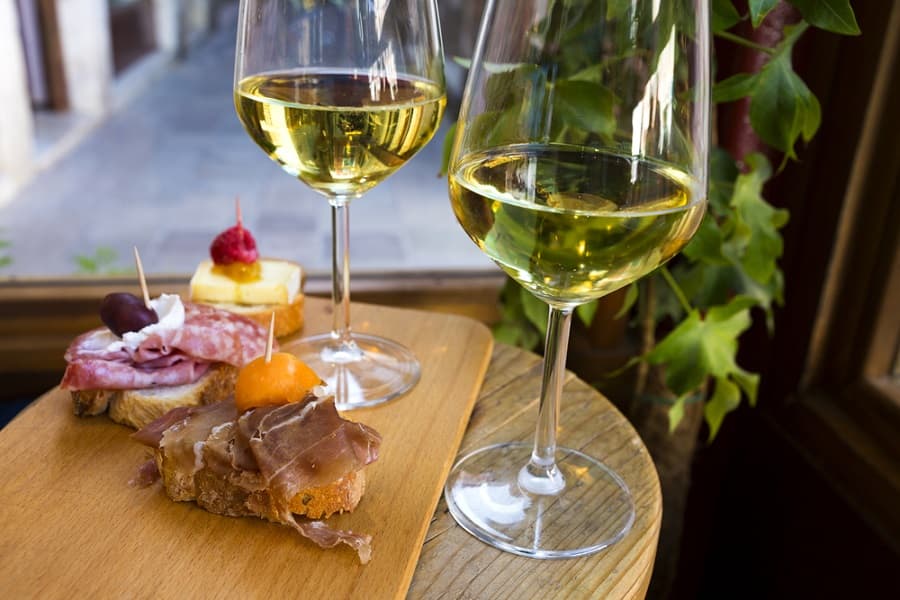 Once you have your Italian cruise vacation with Norwegian booked, it's time to start planning your shore excursions and deciding what sights are most important on your list of things to do. However, don't forget all the delicious traditional foods that await you in Italy! Depending on the ports you are visiting, you'll have the opportunity to try dishes that are special to that region.
Below, you will find recommendations on some of the must-try foods on your upcoming Italian cruise.
1. Cicchetti
As you walk through the streets of Venice, you'll undoubtedly pass countless bàcari, or cicchetti bars, along the way. Cicchetti are small plates of food, typically enjoyed with a glass a wine. This is Venice's answer to tapas in Spain. Some cicchetti bars specialize in fried dishes, while others may primarily feature fresh fish, cheese, meat, etc. It's not uncommon to see people doing a "cicchetti crawl" to try as many dishes as possible. These inexpensive bars are where you'll find most Venetians socializing at lunch or before dinner. It's not uncommon to see gondoliers taking a break with a few cicchetti in hand as well.
There are numerous bàcari where you can eat cicchetti, including Do Mori. Legend has it this was a spot frequented by Casanova, and it's also believed to be the oldest bàcaro in Venice.
2. Gelato
No matter which ports your Norwegian Cruise Line Italian itinerary visits, you can't leave Italy without trying gelato at least once. While its translation might mean "ice cream," gelato has some notable differences. Gelato contains less butterfat, is denser, is served slightly warmer, and has a more velvety texture.
When searching out artisanal gelato, look for natural colors and ones that have ingredient lists on display. And, while the fluffy, overflowing gelato displays look pretty, those often have more air, resulting in less flavor.
3. Pizza
The humble pizza is one of the most beloved dishes in Italy. There are two main types - Neapolitan-style, with a thick and fluffy crust, or Roman-style, with a paper-thin crust. If your cruise stops in Naples, eat Neapolitan-style pizza, and if you're in Rome, eat Roman-style pizza.
Naples is especially famous for its traditional Margherita pizza, which resembles the Italian flag in color and may have been named after Queen Margherita of Savoy.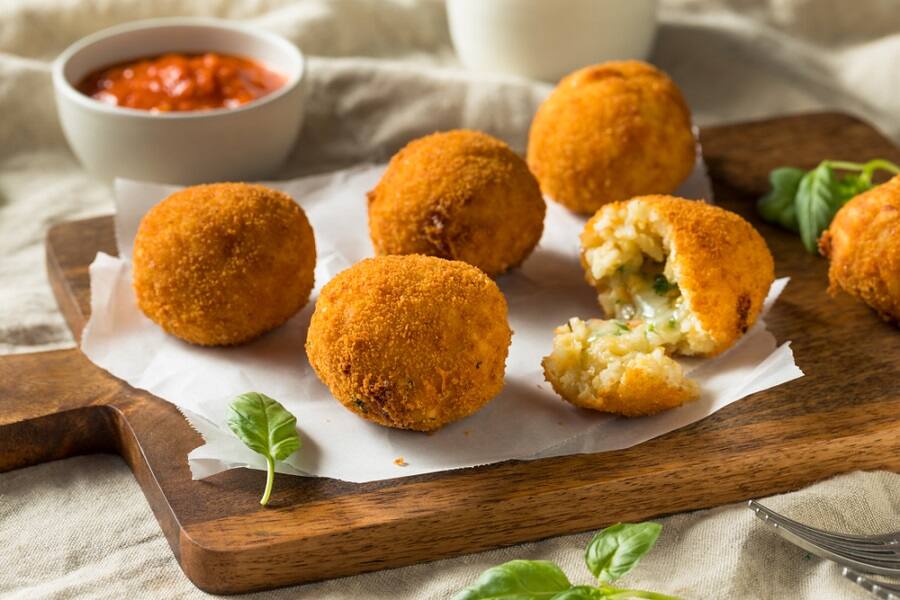 4. Arancini
If your cruise stops in Sicily, don't miss trying traditional Sicilian arancini. Arancini is creamy, rich risotto shaped into a ball, breaded, and deep-fried. Traditional fillings include meat sauce, cheese, and shredded ham. Depending on whether you're in western or eastern Sicily, you may hear them called arancina or arancino.
Arancini are not to be confused with suppli, which are typically found at pizzerias in Rome. Suppli are usually oblong in shape and traditionally are only filled with rice, a tomato-based sauce, and a large piece of mozzarella cheese.
5. Carbonara
Carbonara is a pasta dish that is often linked to origins in Rome. It's made with guanciale, hard pecorino cheese, egg, and pepper. While spaghetti is one of the more common types of pasta used, it's not uncommon to see carbonara made with linguine, fettuccine, rigatoni, or more.
Many restaurants may serve carbonara, but that doesn't mean they all get it right. It's deceptively simple, but some people will alter it by adding cream or substituting bacon for guanciale.
6. Bistecca alla Fiorentina
Bistecca alla Fiorentina is arguably Florence's most famous dish. This is a large T-bone steak from a Chianina cow that was raised in Tuscany. The outside is fire-grilled, while the steak remains rare on the inside. This is not a steak you should ask to be cooked to your liking, or you may risk offending the chef, as Florentine tradition says the steak is cooked only one way.
It is cut from the loin above the rump but below the rib cage. Higher cuts will have the fillet while the lower cuts do not. On a menu, these will be described as bistecca nel filetto and bistecca nella costola. Florentine Steak is huge, typically anywhere from two to eight pounds, so bring a friend and share one steak.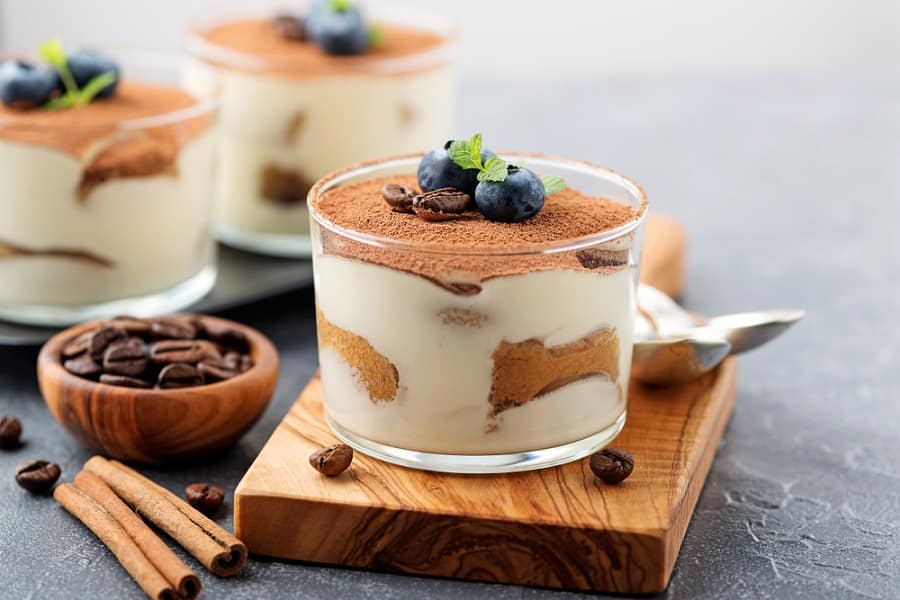 7. Tiramisu
Tiramisu is probably one of the most well-known desserts in Italy. Traditional tiramisu is typically made with ladyfingers that are dunked in espresso and then layered between mascarpone and egg custard. Finally, chocolate powder is sprinkled on top.
When seeking out the best tiramisu, ask if it's made in-house. Rome is regarded as one of the best cities to try it, including Barberini Caffetteria and Pasticeria, which serves tiny tiramisu portions in dark chocolate cups.
8. Carciofi alla Giudia (Jewish Artichokes)
Artichokes are probably not the first food that comes to mind when you think of Italy, but they play an important role in ancient Roman cuisine. Carciofi alla Giudia, Jewish-style artichokes, are the oldest Roman dish from the Jewish quarter. The artichokes are quickly fried, which crisps the leaves and adds a nutty crunchiness.
You can also find the artichokes served alla romana, which is where they are simmered with garlic and mint. In the spring, also look for vignarola, a stew made with artichokes, peas, fava beans, guanciale, romaine, and pecorino cheese.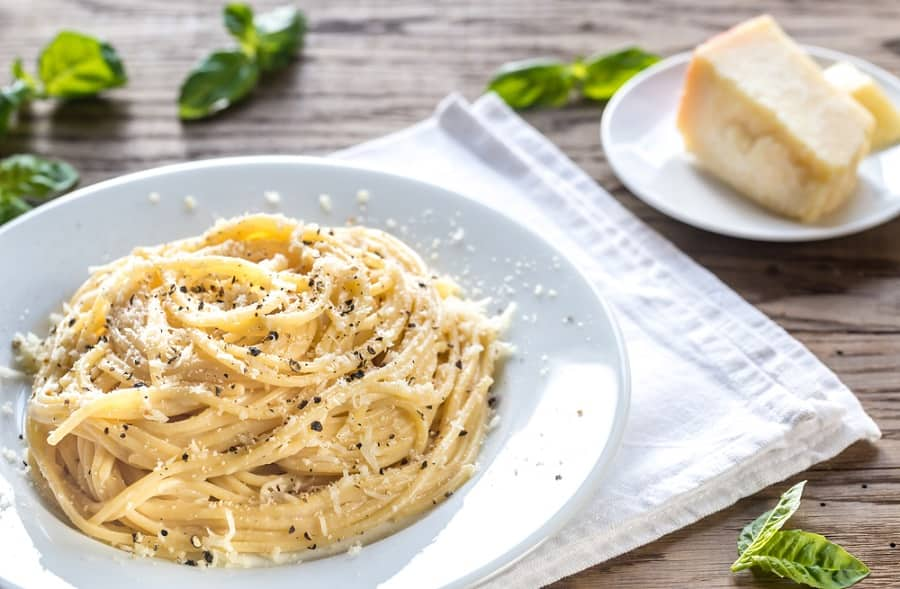 If you're planning an Italy cruise, make sure you reserve plenty of time onshore to enjoy some traditional foods. While walking through various Italian cities, you'll see everything from street food stalls to upscale restaurants. From pasta to desserts, Italy offers a wide variety of delicious foods to try on your upcoming Italian cruise.