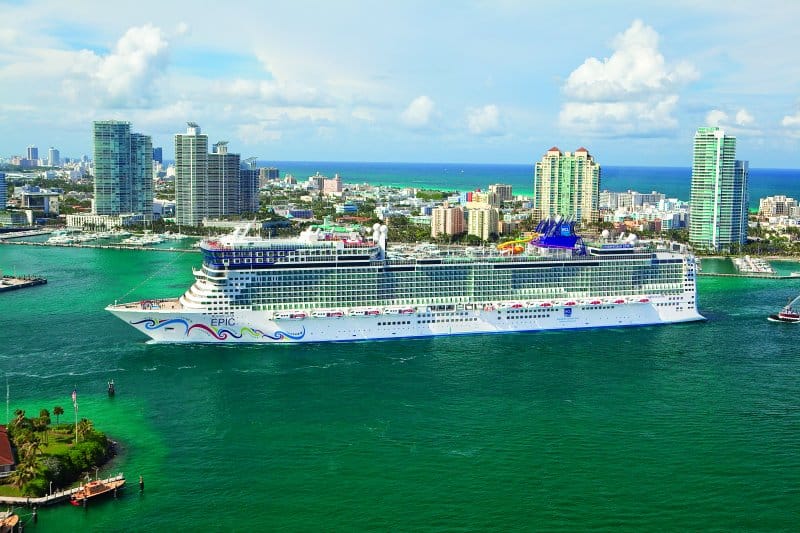 Savvy world travelers already know that saving money while you're on vacation is a surefire way to a faster next vacation. Sailing the high seas is well-known as the kind of vacation that comes loaded with inclusive features. Like, one of the great adventures for foodies is just going deck to deck to sample the array of complimentary breakfast, lunch and dinner options that are available to cruisers and built-in to the costs of their fares. Also, these days, more and more amenities like Wi-Fi, specialty restaurants, and onboard credits, are being included with stateroom fares.
While you probably already know the golden rule of travel is to simply ask, the tips below point you in the right direction: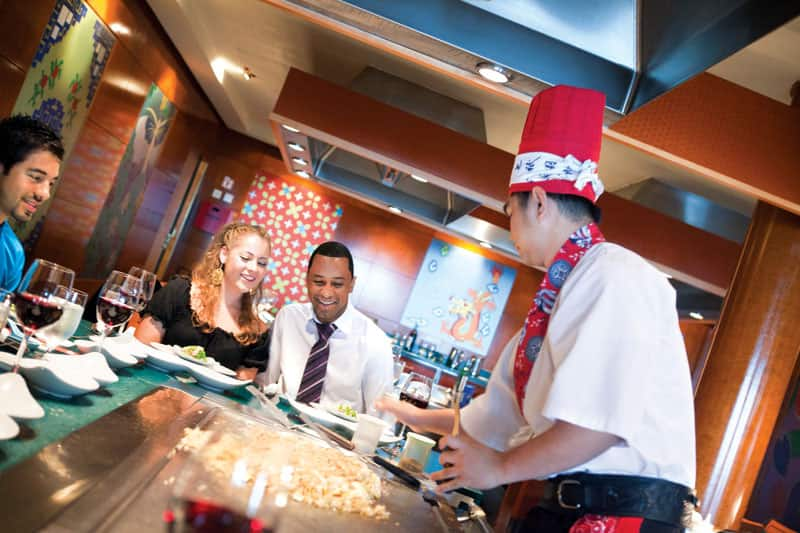 1. Visit the Specialty Restaurant
Even with pretty tasty complimentary fare, cruise lines have been bringing in celebrity chefs to design spaces and menus to rival any found in Zagat's. Fans and foodies alike are finding the experience hard to resist once on board. If there's a specialty restaurant you must try, visit it and ask about last-minute promos. Sometimes the exact same menu is available during less-costly lunch hours, or the concierge will share information about off-peak times that offer special rates. One recent promotion is even offering specialty dining for free on select dates.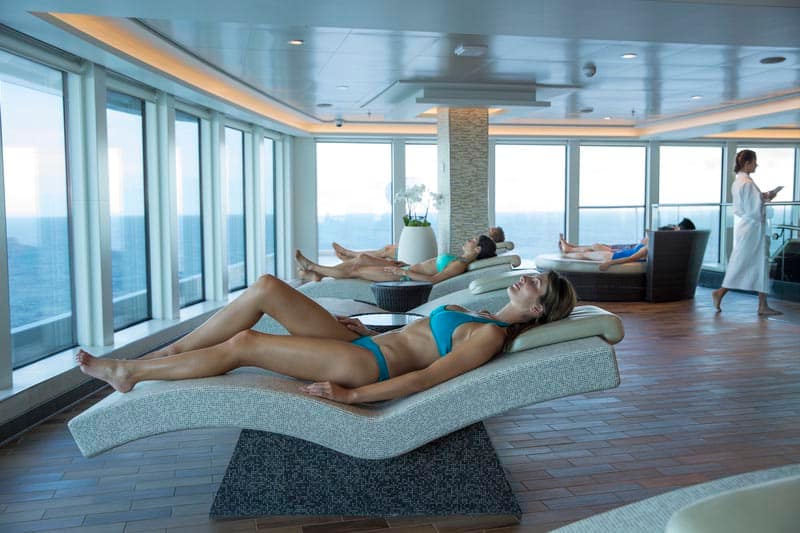 2. Spend Port Days at the Spa
Seasoned travelers can choose to skip ports they've visited before, and use the dwindled cruisers to their advantage. Usually, you'll pay 5-star resort prices for beauty and wellness services, but staff routinely reduce rates on port days. Like the tip for specialty restaurants, it always works to your advantage to simply visit the place and talk to cruise staff.
If you plan to do more than one spa service, let the staff know and they almost always can put together a package price, rather than a la carte treatments. If you're a spa veteran, then you already know not to buy the products. Any products. No question, they're good for your skin but save your cruise money for things you can't get back home.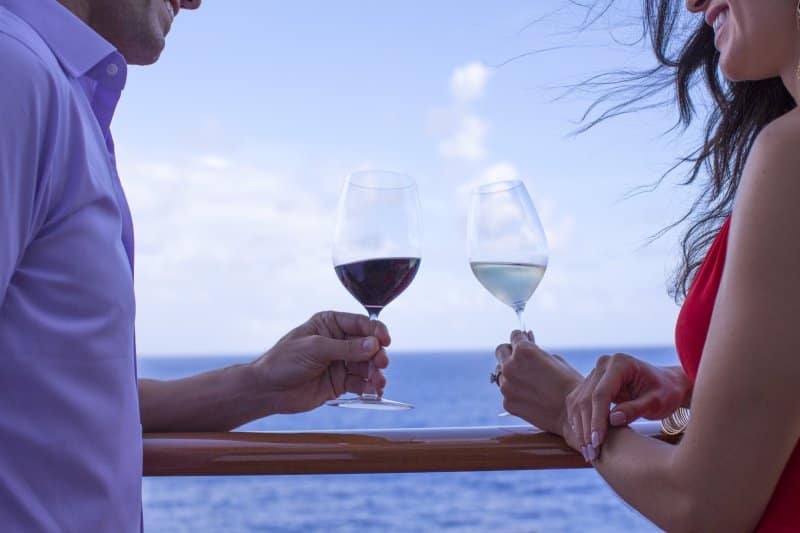 3. BYOB…
Cruise lines have stepped up their oenology game considerably, and nowadays you're not long at sea before having access to a pretty decent wine list. The downside to that is that you will be paying on-ship prices for that bottle of Argentine Malbec. Multiply that by dinner every night, and you could be looking at a pretty steep spend for your love of pairing. But you can cut down costs by bringing some bottles of your own favorites, and enjoy them on board for the price of a corkage fee (usually around $15).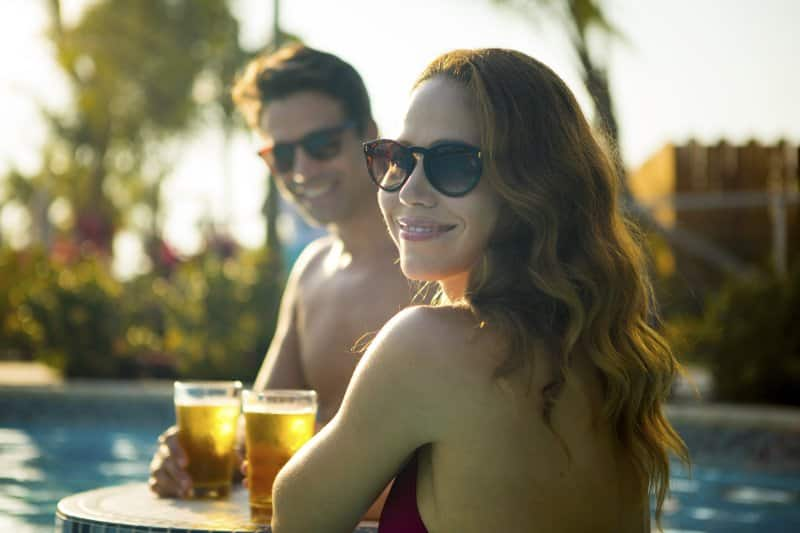 4. …OR Get a Beverage Package
Most cruise vacations give you the option of adding a beverage package. Depending on how often you enjoy your crisp whites with seafood, or daiquiris poolside, this is an excellent way to save money on a cruise. Even if you don't drink alcohol, sodas and bottled water come at premium prices when you're at sea. Generally, with a package, you pay a single flat fee per traveler, for all the beverages of your cruise! Know before go, and if you want to save even more for gifts, or an extra excursion, perhaps. Then just enjoy the complimentary beverages already included in your fare.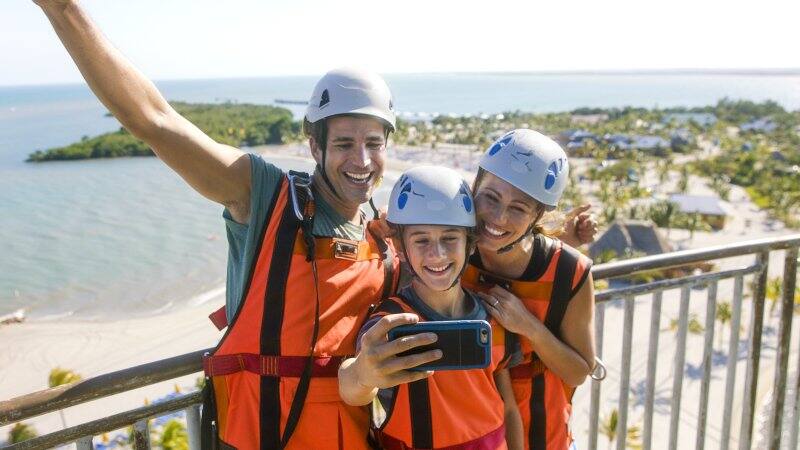 5. Be Your Own Paparazzi
With high-quality smartphones in the palm of everyone's hand, no one really needs to pay for onboard photographers anymore. Sure, the "official" cruise photograph carries a certain charm, but be prepared to shell out between $20-60 dollars (or more!) depending on sizes and packages. Instead, nominate a different person from your group to play group photog and save money on your cruise for other items. Traveling alone? Even better! There's no better way to make new friends than asking for help with pictures.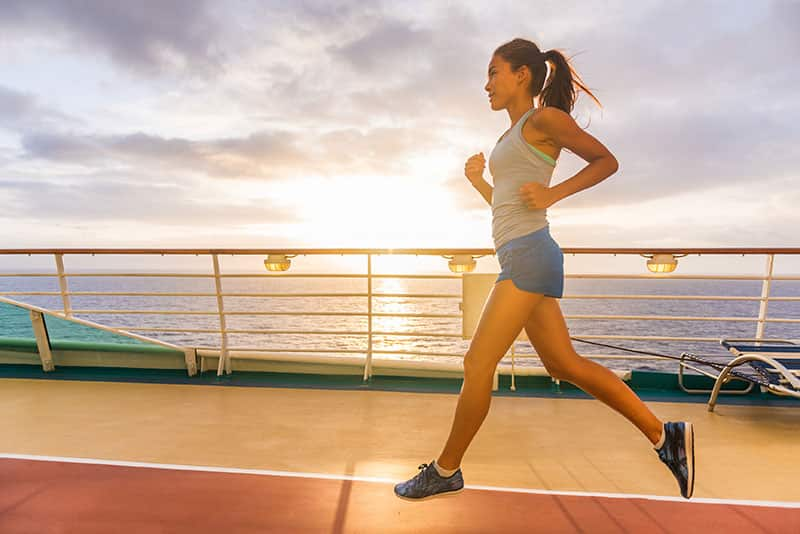 6. Run
While it can be fun to join the dance fitness class, or pay-to-play in a specialized gym session, it's just as good for your heart and chi to take advantage of running laps on deck! Most cruise lines have excellent no-slip, onboard tracks right up there with the seaside breezes. Increase your heart rate with a spectacular view, and throw in the cardio just for kicks. Pretty much in any light (though sunrise might be the best), a jog on deck is going to rank up there with the top workouts of your life.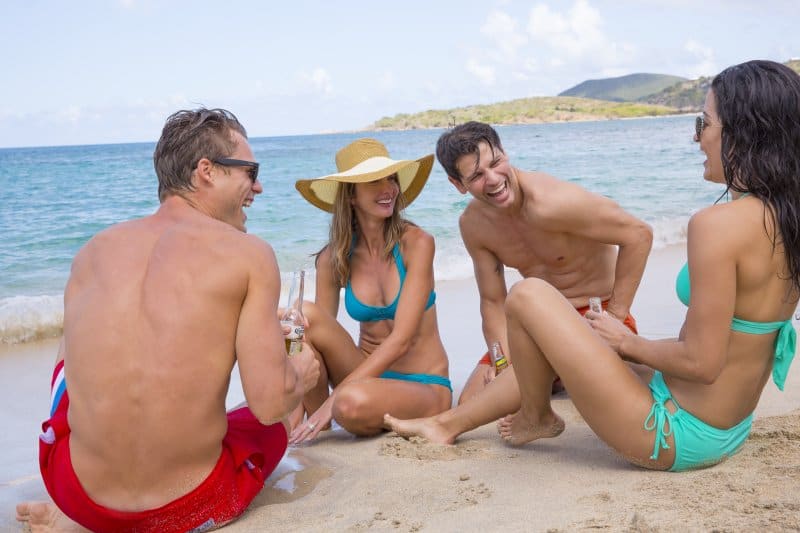 7. Huddle Up!
Certain sailings on every cruise line offer "3rd and 4th guest sail free" promotions. That's an easy way to save money on a cruise: just invite more people! Then watch your total split cost go down in a minute's time. Newer ships have very well-designed staterooms that offer privacy and space for up to 4 per room, even though there's so much to do it's possible to go the entire vacation and only use your room to sleep. Either way, it's time to peruse that friends list.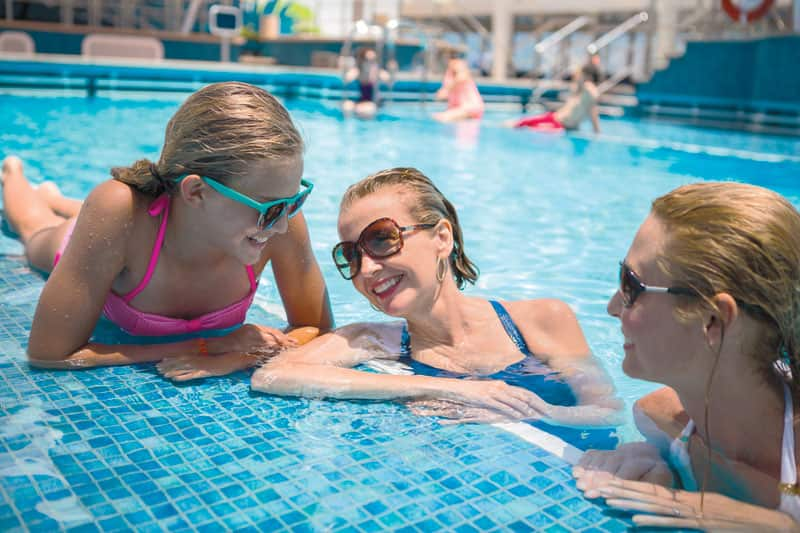 8. Travel with Suds
One way to control laundry costs is to bring 7 pairs of swimwear, but if you want to pack light then be sure to toss in a package or 2 of travel size detergent. Powdered is least likely to be a problem during luggage checks. And then skip the costs of doing laundry aboard the ship by using the in-room sink. It's a little bit of work for more spending money at the spa! One last piece of advice: don't hang your swimsuit from the balcony on a windy day.