LATITUDES REWARDS LOYALTY PROGRAMME
At Norwegian Cruise Line, we value and reward our loyal guests and take pride in our Latitudes Rewards programme.
On February 3, 2017, we added two new exclusive tier levels, Platinum Plus and Ambassador, for our most frequent cruisers who've earned 175 points and above. These new elite tiers recognise our most loyal members with a premium status and benefits we never offered before, including a complimentary 7-day cruise for our highest tier.
We enhanced the benefits at all tier levels to make the cruising experience with Norwegian even more rewarding. You can see details on all benefits further down this page. For greater exclusivity and to provide more exciting benefits we also updated the point structure of each tier.
When making a new booking, we encourage you to enter your existing Latitudes Rewards number in order for you to be accurately credited your Latitudes points and receive the onboard benefits you deserve. And be sure to keep your email address updated so you can receive all of your Latitudes special offers.
To see your total Rewards points and tier status, log in to MY NCL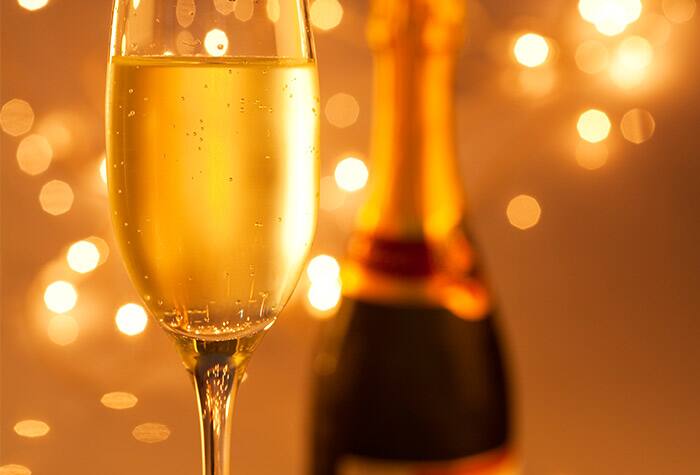 Bottle of Sparkling Wine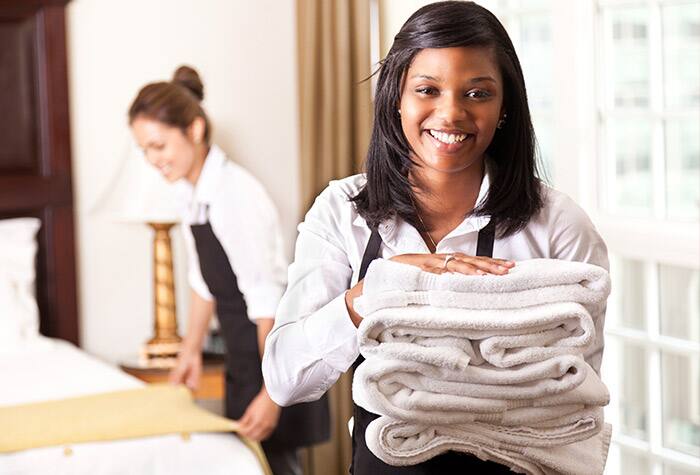 Laundry Service
Discounts on Shore Excursions
Latitudes Rewards
REWARDS POINTS & BENEFITS
We enhanced the Latitudes Rewards programme on February 3, 2017. It is now divided into six tiers: Bronze, Silver, Gold, Platinum, Platinum Plus, & Ambassador. As a member, you receive one rewards point for every night you cruise with us. You earn an additional point per night for booking in a Suite* or in The Haven or booking with a Latitudes Insider Offer. You can see details on all benefits further down this page. The more you cruise with us, the more loyalty points you earn, and the more onboard benefits you'll enjoy.
Rewards Point Structure
Tier
Rewards Points
Bronze
1 - 29
Silver
30 - 54
Gold
55 - 79
Platinum
80 - 174
Platinum Plus
175 - 699
Ambassador
700+
Ways To Earn Rewards Points
Earn 1 point for every cruise night.
Earn 1 additional point per night for booking in a Suite* or in The Haven.
Earn 1 additional point per night when booking a Latitudes Rewards Insider Offer.
*Full fare suites booked when reservation was originally made. Does not include mini-suites.
Latitudes Rewards
Tier Benefits
Bronze
Silver
Gold
Platinum
Platinum Plus
Ambassador
Priority Check-in At The Pier
Keycard Recognition
Bottle Of Sparkling Wine (per stateroom)
Onboard Discounts In Duty-Free Shops1*
10%
15%
15%
15%
15%
15%
Additional Internet Minutes2*
15 free Internet minutes with 100-minute Internet package purchase and 30 free Internet minutes with 250-minute Internet package purchase
Free Artwork For Attending Art Auction*
Onboard Latitudes Rewards Representative
Monthly Latitudes Rewards Insider Offers On Select Sailings
(varies for International guests)
Exclusive Offers from Caesars Entertainment
Complimentary Latitudes Rewards Online Magazine
Exclusive Cocktail Party3*
Discounts On Shore Excursions4

10%
10%
10%
15%
20%
Discounts On Photos5*
20%
25%
30%
30%
30%
Onboard Discounts On Spa Signature Treatments Whilst The Ship Is In Port*
15%
20%
25%
25%
25%
Bottled Water (per member)
1 bottle
1 bottle
2 bottles
2 bottles
Laundry Service (per member)
50% off 1 bag
1 free bag
1 free bag
1 free bag
Priority Tender Tickets*
(for applicable ports)
Priority Disembarkation*
(only available to U.S. Citizens and benefit varies for international guests)
Priority Embarkation*

Dinner For Two At Cagney's Or Le Bistro With A Bottle Of Wine6
(per stateroom)
Dinner For Two At Moderno Or La Cucina6
(per stateroom)
Free Internet Minutes (no purchase required)7
30 free minutes
60 free minutes
100 free minutes
Chocolate-Covered Strawberries (per stateroom)
Behind-The-Scenes Ship Tour3
Concierge Service to assist you with speciality restaurant, entertainment and shore excursion reservations*
Dinner with Officers3*
Priority Restaurant & Entertainment Seating*
(subject to availability)
Complimentary 7-Day Cruise
1 Discounts available in duty-free shops on all Norwegian logo merchandise. Cannot be combined with another additional discount or coupon.
2 Bronze and Silver guests aboard Norwegian Breakaway will receive 20 free MB's with 1,000 MB Internet package; 10 free MB's with 300 MB Internet package. Latitudes Rewards Internet benefits cannot be combined with other Internet promotional offers.
3 For day, time and location, please come to the CruiseNext desk in the Atrium by 9:00 pm on embarkation day or by 9:00 pm on the second day of the cruise for Pride of America.
4 Shore excursion discounts are not reflected in the shopping section of My NCL on ncl.com. You will see the discount in the shopping cart and upon check out in My NCL on ncl.com. In order to receive your shore excursion discounts on board, please identify yourself as a Latitudes Rewards member and present your key card in person to the shore excursion desk at the time of purchase.
5 Photo discounts are not eligible for photo packages which include merchandise or Perspectives Photography Studio.
6 Benefit entitles each guest to one appetizer, one entrée and one dessert of your choice. Entrée items up to $20 are covered. For items over this amount, an upcharge will be added to your onboard account. Entrée item Côte De Boeuf Pour Deux in Le Bistro, is a shared dish and will be treated as two entrées. No restaurant substitutions, Names vary by ship. Restaurants not available on all ships.
7 Guests aboard Norwegian Breakaway will receive free MB's; 30 MB's for Platinum, 60 MB's for Platinum Plus and 100 MB's for Ambassador. For reservations made before February 3, 2017, present your keycard in the Internet Café to receive your free Internet minutes. For reservations made on or after February 3, 2017, your free Internet minutes will be automatically added to your onboard account.
*Present your keycard to receive these benefits and discounts.
Note: Onboard Discounts (including the pre-booking of shore excursions) are available on all sailings. All other benefits are available on sailings 5 days or longer.
Note: We can only credit your Latitudes Rewards account with missing points for cruises taken within the last 12 months.
Latitudes Rewards
EXCLUSIVE OFFER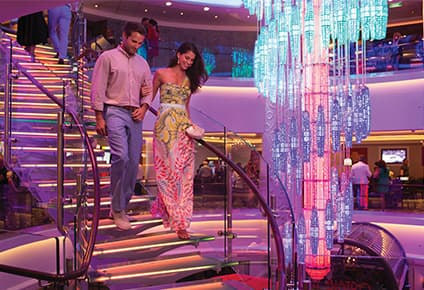 Latitudes Rewards members will receive a monthly email with the Latitudes Insider Offer. The Latitudes Insider Offer features one additional point per night and receives up to $100 USD onboard credit as well as our Premium All Inclusive offer when booking select sailings. Terms & Conditions
LEARN MORE
Book your next cruise with
CRUISENEXT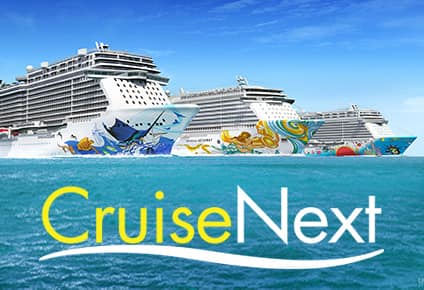 As a Latitudes Rewards member, you've experienced the thrill of cruising with Norwegian, and you're probably guilty of planning your next cruise whilst still on one. We know the feeling, which is why we offer CruiseNext - an onboard programme that allows you to purchase deposits toward your next cruise and receive exclusive perks in return. Sail date and destination to be determined by you at your leisure, and in the meantime you'll enjoy $500USD FREE!
LEARN MORE
Share Your
RECENT CRUISE STORIES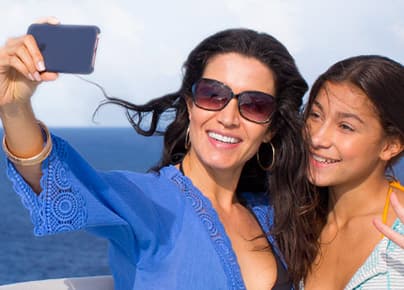 Let your freestyle voice be heard and share your recent cruise adventures with us! Want to know more about a cruise? Read incredible holiday stories from other Latitudes Members on our Ship and Destination pages.
SHARE YOUR STORY
Join
THE NORWEGIAN COMMUNITY