Journey to Alaska to experience the wonder and awe of being up close with some of the most impressive glaciers in North America. Explore the natural wonder of the rainforest. Look out for the many varieties of Alaskan wildlife, including wolves, harbor seals, humpback whales, and more.
Set out on an unforgettable adventure to some of the most rugged beauty in the world. Norwegian Cruise Line offers a variety of enriching Alaska cruise options for 2019. Here are some of the best 2019 Alaskan cruises to book right now.
1. 7-Day Alaska Cruise from Seattle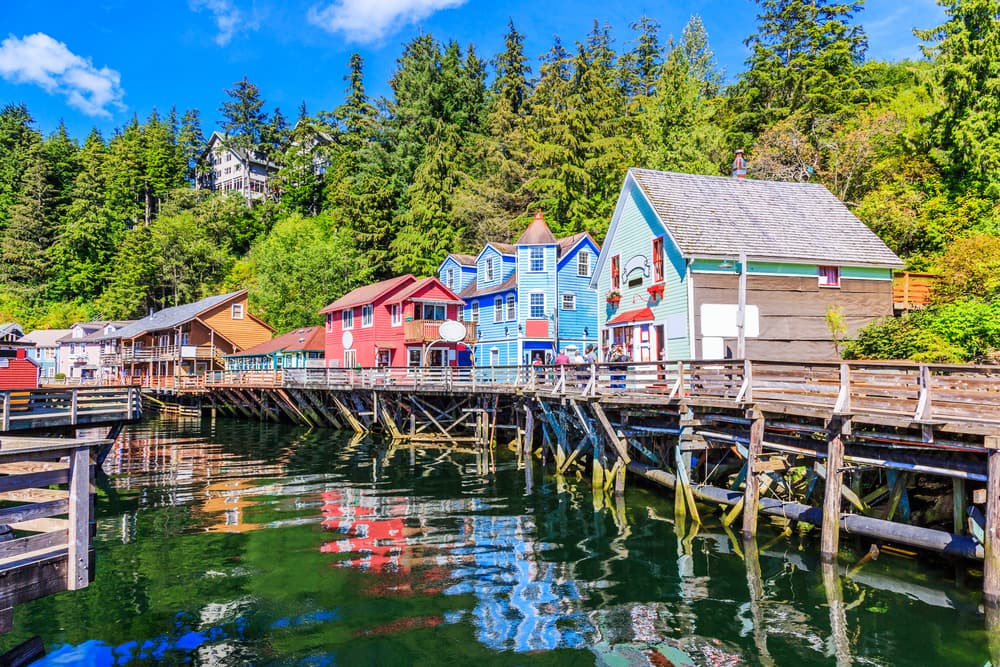 This seven-day Alaskan cruise sails from Seattle on one of the newest ships in the Norwegian Cruise Line fleet — Norwegian Joy. New for 2019, Norwegian Joy will be sailing to Alaska from Seattle. Enjoy spacious and well-appointed accommodations. Norwegian Joy features brand new Concierge staterooms that feature the most luxurious touches on any of Norwegian Cruise Line's ships. Among the included amenities are private dining, concierge services, and priority embarkation throughout the duration of your cruise.
While aboard Norwegian Joy, check out the virtual world of the Galaxy Pavilion, where you can immerse yourself in interactive video walls and thrilling stimulator rides. The Galaxy Pavilion is perfect for everyone in the family. Other highlights of the Norwegian Joy include a quarter-mile oceanfront promenade, the most thrilling race course at sea, and awe-inspiring acrobatics.
After spending a whole day discovering everything that the Norwegian Joy has to offer, you'll arrive at Ketchikan, Alaska. This town is the gateway to the Misty Fjords National Monument, which offers postcard views of cascading waterfalls, icy blue lakes, and snow-capped mountain peaks. These dramatic sights can only be reached via boat or plane, which is why you'll want to take the Misty Fjords & Wilderness Explorer tour.
After leaving Ketchikan, you'll visit Juneau, one of the most famous towns in Alaska and the most scenic state capital in the United States. Next on the itinerary is Skagway, Alaska. Walk along the scenic Chilkoot Trail, which was famously undertaken by more than 30,000 stampeders looking for gold in the late 1890s.
2. 7-Day Alaska Cruise with Inside Passage from Seward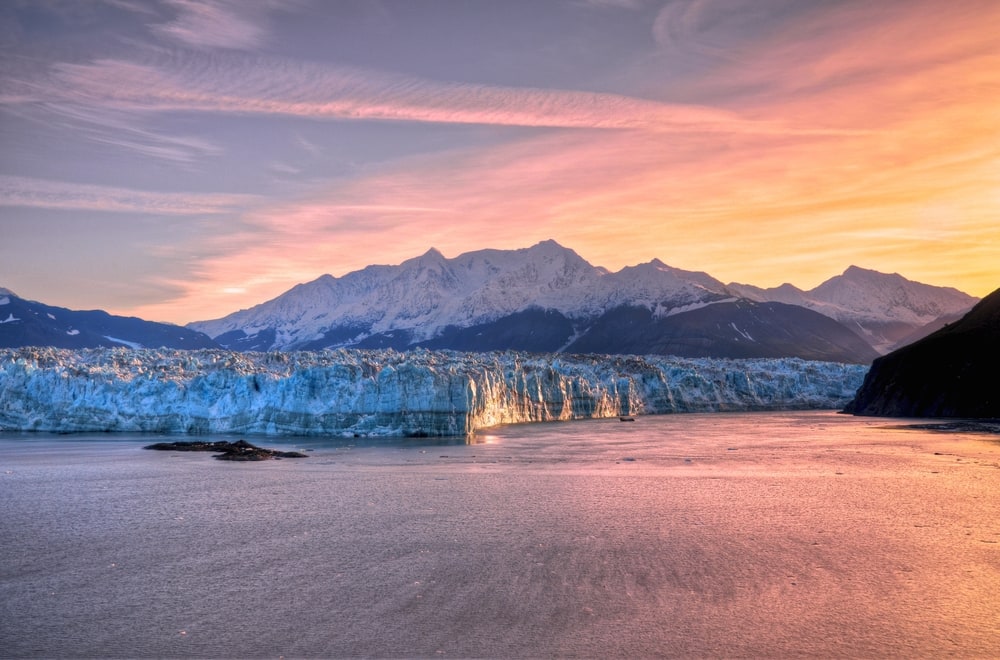 This Alaska cruise on Norwegian Jewel takes you through the Inside Passage of Alaska. You'll discover some of the most scenic destinations in North America along the way. You'll embark the ship in Seward, Alaska, which is home to a variety of sea mammals and marine life. Seward offers plenty of chances to enjoy fun outdoor activities, from sea kayaking to dog-sledding.
The next sight to see on this itinerary is Hubbard Glacier, a giant tidewater glacier that is more than 6 miles wide where it meets the ocean. This glacier is the longest tidewater glacier in the world.
After viewing the beauty and wonder of Hubbard Glacier, you'll visit Icy Strait Point, Alaska. Icy Strait Point offers a true Alaskan experience for anyone who wants it, including wildlife encounters. Take a small ship cruise to Point Adolphus, which is one of Alaska's best destinations for viewing humpback whales. You'll also want to keep your eyes open for bald eagles, seals, and sea lions.
3. 14-Day Authentic Alaska Cruise - Northbound Cruisetour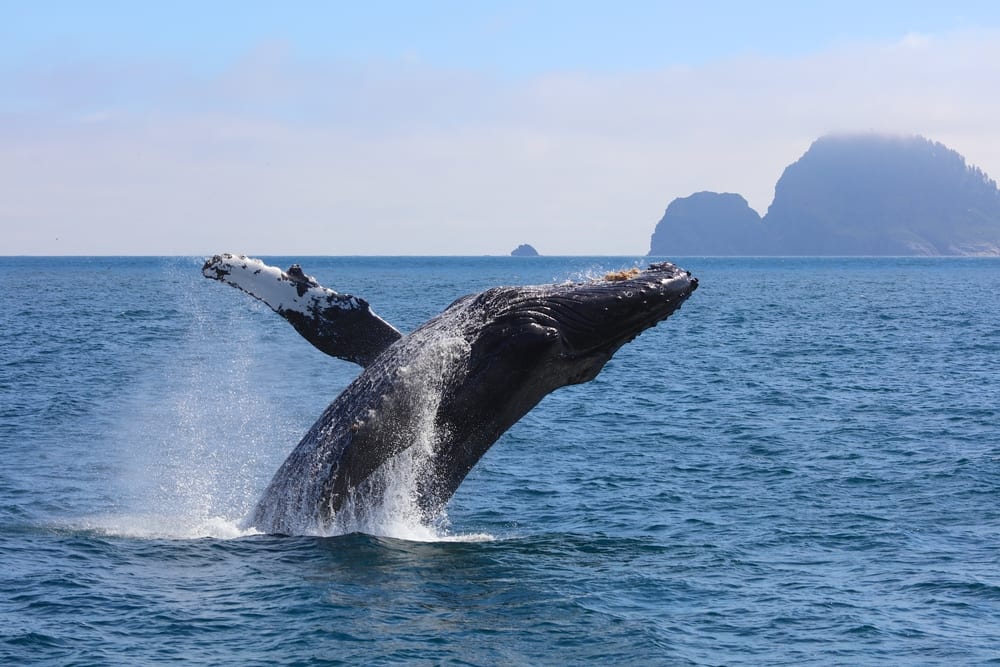 This 14-day Alaska Cruisetour offers the most authentic experience of Alaska. All Norwegian Cruisetours are completely escorted by experienced local Alaskan guides. This cruise features a visit with an Iditarod Sled Dog Musher and guaranteed animal sightings. It also features travel on an authentic Alaskan railroad, as well as a riverboat cruise and tour of Fairbanks.
If that's not enough, the tour also boasts a stop at the Trans-Alaska Oil Pipeline. You'll get to explore Denali on a unique seven-hour Tundra Wilderness Tour. Other unique features include the chance to visit Talkeetna - one of the best places from which to see Mt. McKinley - and a tour to the Alaska Wildlife Conservation Center. Plus, you get the chance to purchase a full-day Salmon and Halibut fishing tour.
The 14-Day Authentic Alaska - Northbound Cruisetour starts in Vancouver, British Columbia. Vancouver offers plenty of culinary delights, charming walkable neighborhoods, and memorable cultural events. The best part of all is that the town is framed by gorgeous vistas. Check out the swank cafes, visit chic boutiques, or stoke your adrenaline at the Capilano Suspension Bridge and Park.
You'll cruise the Inside Passage on this vacation. The Inside Passage provides plenty of photo opportunities to capture Alaska's magnificent nature and pristine natural beauty. Check out Hubbard Glacier, one of the most active glaciers in North America. Listen for the loud sound that is made when parts of the glacier crash into the sea below. You can hear the echoes for miles.
You'll depart the cruise ship in Seward, Alaska. The Norwegian Cruise Line Tour Director will greet you in Seward upon debarkation. You'll see more of Alaska's beauty on the fully-escorted tour through Seward on a deluxe motorcoach. Follow the Sterling Highway into the Kenai Peninsula. There, you can see fisherman lure monster King Salmon fish.
The Alaska Cruisetour also includes stops in Homer and Anchorage. You can explore the Alaska Wildlife Conservation Center and interact with musk ox, bears, and moose. Denali and Fairbanks are both on the itinerary, as well. You'll get to take a three-hour journey into the heart of Alaska on the Riverboat Discovery tour.