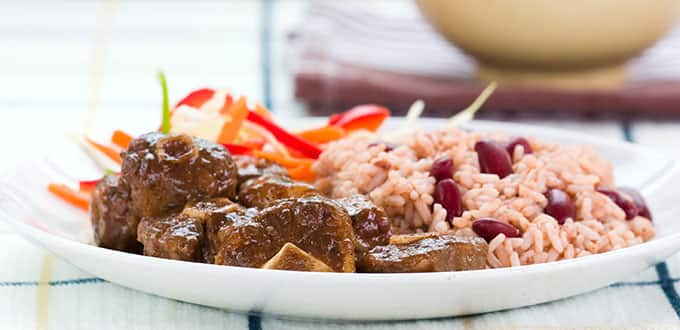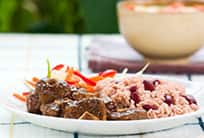 The Culinary Flavors of Fairview
Basseterre, San Cristóbal
Duración 4 hs.
A unique culinary experience that combines a little history, a little food and a local refreshment - making for a perfect day!
You may have previously enjoyed the wonderful flavors of West Indian cooking, but do you know the actual ingredients of the dishes or their history? Regardless of whether you are a seasoned cook or just a lover of tasty cuisine, this demonstration will appeal to you.
After a short drive you'll arrive at Fairview Great House & Botanical Garden. Tantalize your taste buds as you enjoy regional dishes prepared before your eyes. As ingredients are added, the historian cook will recount tales about the history of regional foods, share old and new recipes, talk about the wonderful development of dishes that use old and new world foods with African, European and Indian cooking methods.
During the demonstration the chef will enlighten you about the dishes being prepared and then you'll be given an opportunity to ask questions. Some might even have the opportunity of assisting the chef in cooking the meal, after which everyone will enjoy what's been prepared along with a homemade refreshment.
Later, you may browse locally made handcrafts available for sale or explore the Great House. The main floor of the Great House is furnished in authentic colonial style. On display here is the dining room, with the table set for a delicious West Indian dinner; the living room; a gentleman's study; and a historical information room where you can learn more about previous owners of the property, life on the island in colonial times and the process undertaken to fully restore this historic gem. Upstairs you will find the master bedroom with a large veranda that offers a panoramic view of the Caribbean Sea, the South-East Peninsula and St. Kitts' sister island of Nevis. You may also choose to enjoy wandering through the different areas of the beautifully landscaped 2.5 acre botanical garden at your leisure.
Before leaving, be sure to take home with you complimentary copies of the recipes of the dishes that were prepared during your tour.
Adultos desde: €128,02 EUR
Niños desde: €128,02 EUR
Tentempié