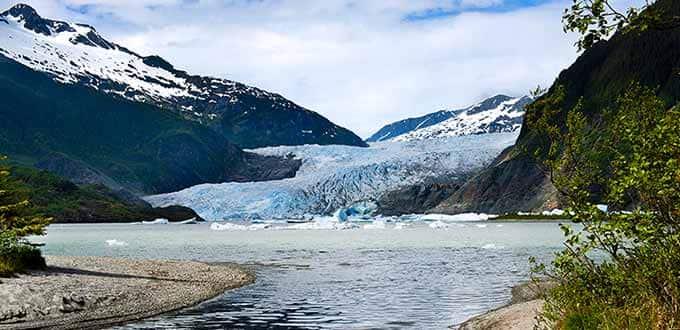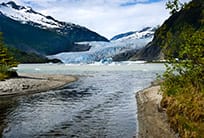 Mendenhall Glacier & Hatchery
Juneau, Alaska
Duración 3 hs.
This tour provides an outstanding overview of the state's capital city and its scenic attractions, including one of the world's only drive-to glaciers, the Mendenhall. Your guided tour takes you through Juneau's picturesque downtown. Visit the Mendenhall Glacier, a moving river of ice with rugged crevasses and a distinctive blue color.
Stroll the walkways to the Visitor Center and take in one of the glaciology exhibits, an interpretive talk with a Forest Service Ranger, or simply enjoy the panoramic view of the glacier. Afterward, you'll visit the Macaulay Salmon Hatchery.
Lo que debes saber:
Note: This tour operates under a special use permit issued by the U.S. Forest Service. Dress in layers, as temperatures at Mendenhall Glacier Visitor Area tend to fluctuate. Fish will return to Macaulay Salmon Hatchery mid-July through September.
Adultos desde: €80,23 EUR
Niños desde: €53,19 EUR
Accesibilidad

Recomendado para familias