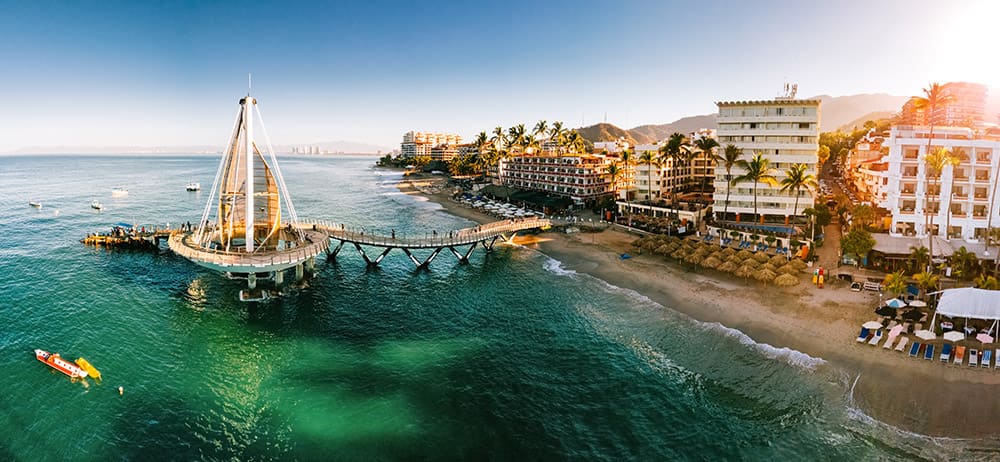 While many cruise lines feature itineraries that primarily depart from East Coast ports, Norwegian Cruise Line also offers a selection of cruises that depart from Los Angeles. You can visit ports in the Mexican Riviera, sail through the Panama Canal, or head north to British Columbia. If you are considering a West Coast cruise, here's what you need to know about 2021 cruises from Los Angeles.
¿Listo para empezar a planificar? Explore all 2021 cruises from Los Angeles.
Mexican Ports You Can Visit on a 2021 Cruise from Los Angeles
Cruises to the Mexican Riviera from Los Angeles range from five to seven days on Norwegian Bliss. If you are interested in the various ports you could explore on Norwegian's Los Angeles cruises, here are some highlights depending on your itinerary.
Puerto Vallarta
Puerto Vallarta is smaller and more laid back than other ports, like Acapulco. Despite its popularity with tourists, Puerto Vallarta still retains much of that fishing village charm. You'll find 26 miles of beautiful beaches here and plenty of things to do and see. Do you want to learn more about Mexico's iconic tequila? You can book an excursion that takes you to see some of Puerto Vallarta's important sights and then head out of town to Hacienda Dona Engracia, home to one of Mexico's best tequila factories.
Mazatlán
Situated near the Sierra Madre Mountains base, Mazatlan is another fun seaside town along the Mexican Riviera. Mazatlan is the perfect port for taking a stroll, enjoying local Mexican and seafood specialties, and shopping for local wares. If you want to work off some margaritas, hike to Mazatlan's lighthouse, where you can get some of the city's best views. Don't miss visiting the rocky waterfront promontory where you can see Matazlan's famous cliff divers.
Cabo San Lucas
Cabo San Lucas has something for everyone. It's renowned for its golf courses, world-class sport fishing, high-end resorts, and plenty of legendary bars. You can go whale watching, snorkeling, diving, kayaking, sailing, and more. Make sure to allow time to get photos in front of Cabo's signature landmark — El Arch. The Arch is a stunning rock formation that makes the ideal backdrop for your Mexican Riviera photos.
Ensenada
Southern California locals already know what a fun getaway Ensenada is as it's only around 90 miles south of San Diego. Here you'll find fantastic Baja style cuisine, award-winning wines produced along the peninsula, and so much more. Be sure to visit La Bufadora, a beautiful, natural blowhole.
CRUCEROS RELACIONADOS:
Crucero por la Riviera Mexicana desde Los Ángeles, 7 días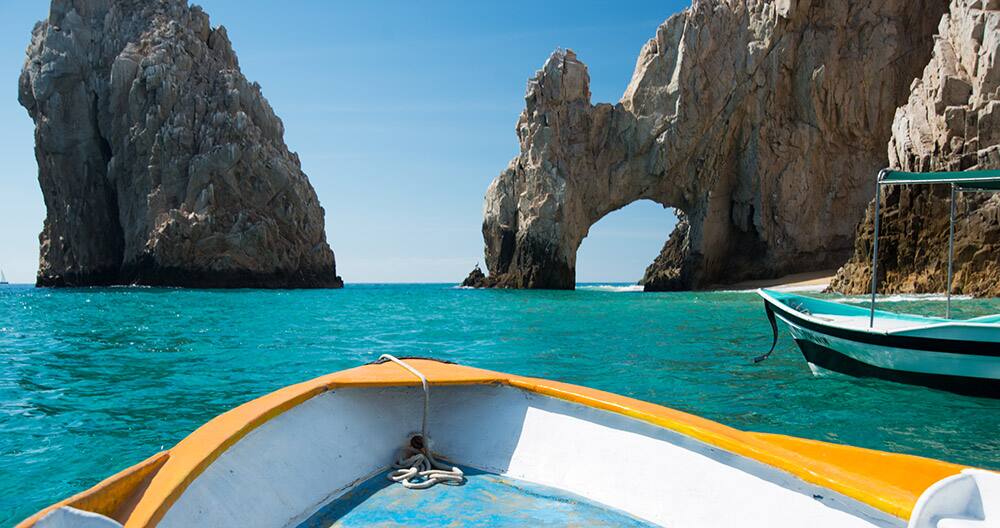 Pacific Coast Cruise Ports
Book a five-day Pacific Coast cruise on Norwegian to explore cities like San Francisco or Seattle, two of the best cities along the United States' west coast. In San Francisco, ride a cable car, explore iconic sights, grab a bite to eat, and take your photo in front of the Golden Gate Bridge. While you're in Seattle, you have to see iconic sights like the Space Needle and snow-capped mountain ranges. Relax at one on Seattle's countless coffee shops, or head out of the city to try some of Washington state's award-winning wines.
Whether you choose the itinerary that stops in San Francisco or Seattle, you'll also visit Victoria, British Columbia. Walk along the Inner Harbour, explore Victoria's Chinatown, the gorgeous Butchart Gardens, and other historical spots like Bastion Square. All 5-day Pacific Coast cruises disembark in Vancouver. There's no shortage of things to see in Vancouver, so spend a few extra nights if your schedule allows. It's a large city with plenty of small-town charm, plus it's the perfect jumping-off point to explore some of British Columbia's best natural landscapes.
Depending on which dates and itinerary you choose, you will either be sailing aboard Norwegian Bliss or Norwegian Encore ships, two of the newest ships in the Norwegian fleet.
CRUCEROS RELACIONADOS:
Crucero por la costa del Pacífico desde Los Ángeles, 5 días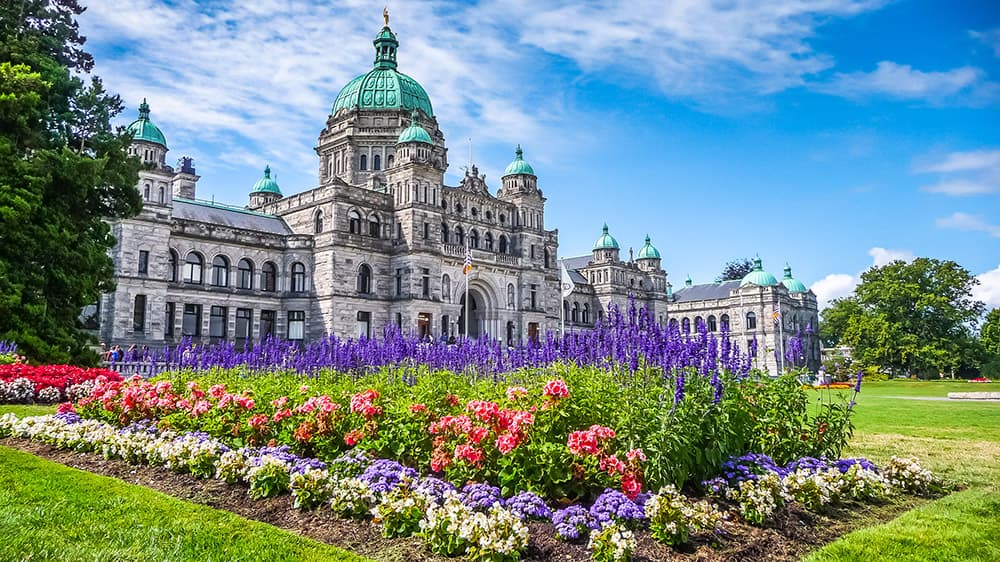 Panama Canal Cruises from Los Angeles
On Norwegian's 2021 cruises from Los Angeles, you can also book the 16-day full transit Panama Canal cruise. With this cruise, you get the party atmosphere of the Mexican Riviera, the eco-tourism of Central America, the history of the Panama Canal, and some idyllic turquoise Caribbean waters before disembarking in Miami two weeks later.
This Norwegian itinerary stops in Cabo San Lucas and Puerto Vallarta before heading south to Central American ports like Guatemala's Puerto Quetzal and Costa Rica's Puntarenas. Puerto Quetzal was primarily constructed to serve as a transit city. From here, you can visit some of Guatemala's most iconic destinations like Antigua. In Costa Rica, you can visit rainforests like Carara National Park, which is home to around 400 species of birds.
Once you transit through the Panama Canal, you'll stop in Cartagena and Santa Marta, both in Colombia. Finally, you have an entire day to lounge on the white sand beaches in Aruba before sailing up to Miami.
RELATED CRUISE:
15-Day Panama Canal Cruise from Los Angeles to Miami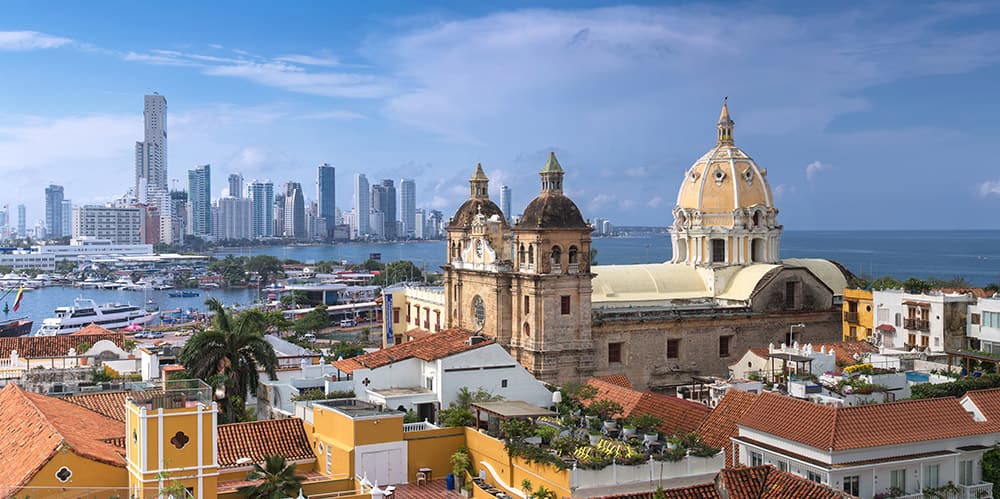 What to Do on Board Your Norwegian Cruise Ship
Except for the 16-day Panama Canal transit cruise, you'll only have one or two days max at sea when you book one of Norwegian's Los Angeles cruises. Most itineraries are onboard Norwegian Bliss. One Pacific Coast cruise is on Norwegian Encore. You'll find the latest and greatest onboard here — everything from Broadway-style productions to a race track.
If you're traveling with kids, there are plenty of activities to keep them entertained during your days at sea, including laser tag and an aqua park. Adults often enjoy unwinding at the Mandara Spa & Salon or taking a stroll along the quarter-mile oceanfront promenade. Food travelers will appreciate the variety of cuisines and specialty dining options available onboard.
If you are still trying to decide which 2021 cruise from Los Angeles is right for you, be sure to sign up for Norwegian's cruise deals. You'll get all the latest offers and specials delivered right to your inbox so you don't miss out on anything before booking!