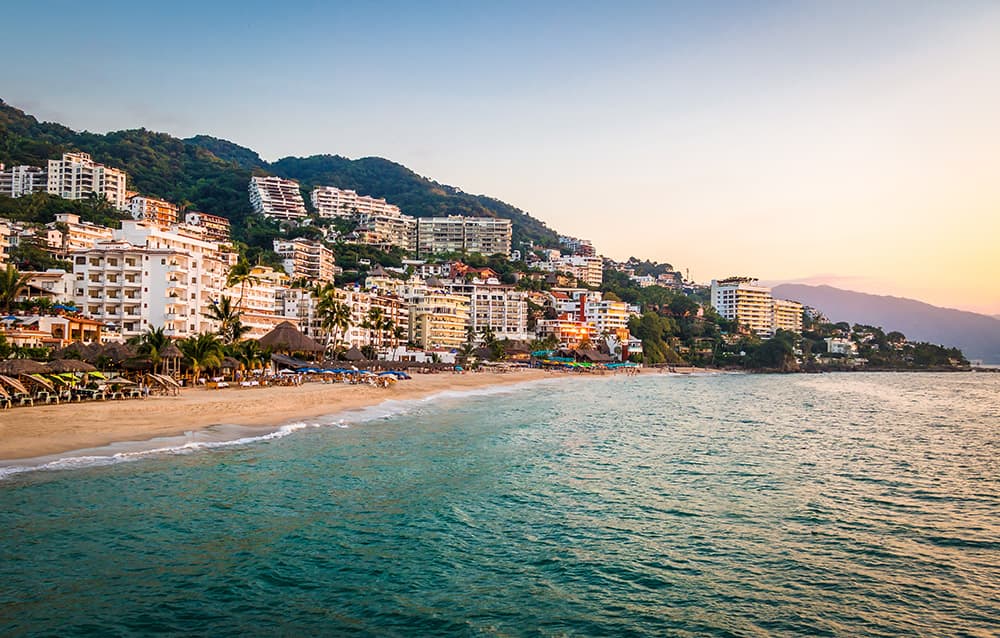 Remember when we used to do fun things like leaving our house and even traveling around the world? It feels like a lifetime ago now, but your time to set sail and explore the globe is just around the corner. We promise. In fact, there's never been a better time to start planning your next tropical vacation with Norwegian Cruise Line. From exciting excursions and jaw-dropping offers to fun-filled destinations, such as a cruise to the Mexican Riviera, Norwegian wants to welcome you back on board in the best way possible.
A popular cruise destination, the Mexican Riviera boasts boundless natural beauty, powder-sand beaches, and vibrant culture. Whether you're looking to relax on the beach, shop until you drop, or engage in adventure, Norwegian offers a host of cruise itineraries and shore excursions tailor-made to suit your tastes. If you're dreaming of your next cruise vacation, check out the carefree ports of call you can visit on one of Norwegian's 2021 Mexican Riviera cruises.
¿Listo para empezar a planificar? Explore all 2021 Mexican Riviera cruises.
Crucero a Cabo San Lucas
There's a reason Cabo San Lucas tops the list as one of the best tourist destinations in all of Mexico. With its beautiful beaches, pristine scuba diving spots, and challenging golf courses, this port of call aims to please.
If you love relaxing in the sun and sand, head to Playa del Amor or Playa Medano. As two of the most popular stretches of shoreline in the area, these beaches are the perfect places to work on your tan and gaze at the crystal blue waters. ¿Quieres más acción? Make your way to Chileno Beach, where the calms waters offer the ideal setting for an afternoon of snorkeling.
No trip to Cabo San Lucas is complete without a visit to the picturesque, natural limestone arch formation called El Arco, or Land's End. Carved over thousands of years by strong winds and powerful tidal forces, El Arco is a sight to behold. Located on the southern tip of Cabo San Lucas where the Gulf of California meets the Pacific Ocean, El Arco is only accessible by water, so be sure to book an excursion and spend the day sailing around this magnificent landform. You just might spot some of the sea lions that commonly frequent the area.
Want more? Cabo San Lucas also offers a bevy of exciting adventures, including dazzling views of the city while parasailing over the water, zip lining over emerald streams in the Sierra Madre Mountains, sport fishing in the richest local waters, and riding along the beach on the back of a camel.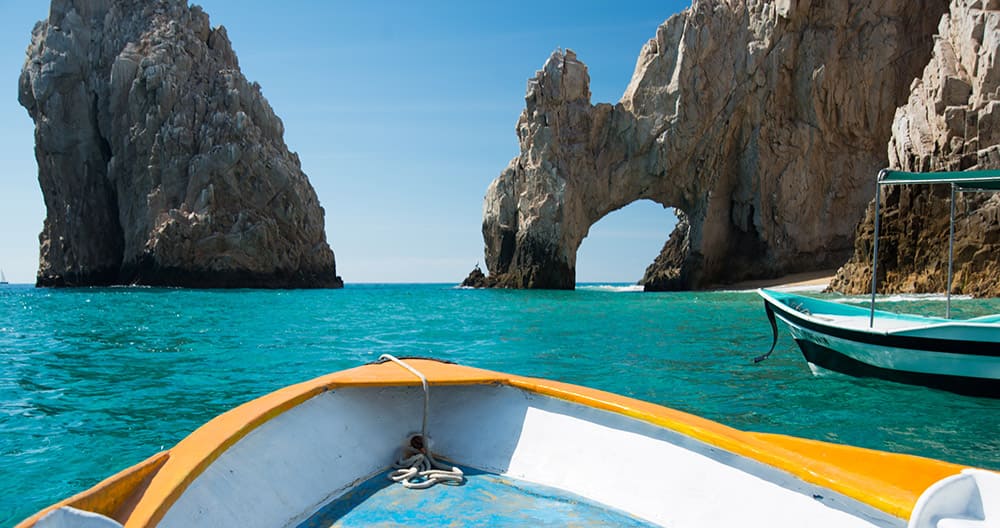 Sail to Puerto Vallarta
Enjoy the hustle and bustle of the Malecón, a 12-block oceanfront esplanade in Puerto Vallarta that buzzes with activity all day long. From shops and restaurants to street performers and public art, this pedestrian-friendly boardwalk is a must-see hotspot for cruisers who come to this vibrant port. End your stroll with a visit to Los Arcos and the Church of Our Lady of Guadalupe, two of the best-known symbols of the city.
If whale watching tops your bucket list, Puerto Vallarta is the place for you. From December to March, humpback whales arrive in the Bay of Banderas, providing plentiful opportunities to see these majestic creatures in their natural habitat. Other fun things to do in Puerto Vallarta include taking a heart-pumping ATV tour or jeep safari around the Sierra Madre Mountains, quenching your thirst with a Viva Tequila interactive museum experience, tempting your taste buds with a traditional Mexican meal at Hacienda Dona Engracia, or spotting some of the native birds and wildlife at the Puerto Vallarta Botanical Gardens.
CRUCEROS RELACIONADOS:
Crucero por la Riviera Mexicana desde Los Ángeles, 5 días
Crucero por la Riviera Mexicana desde Los Ángeles, 7 días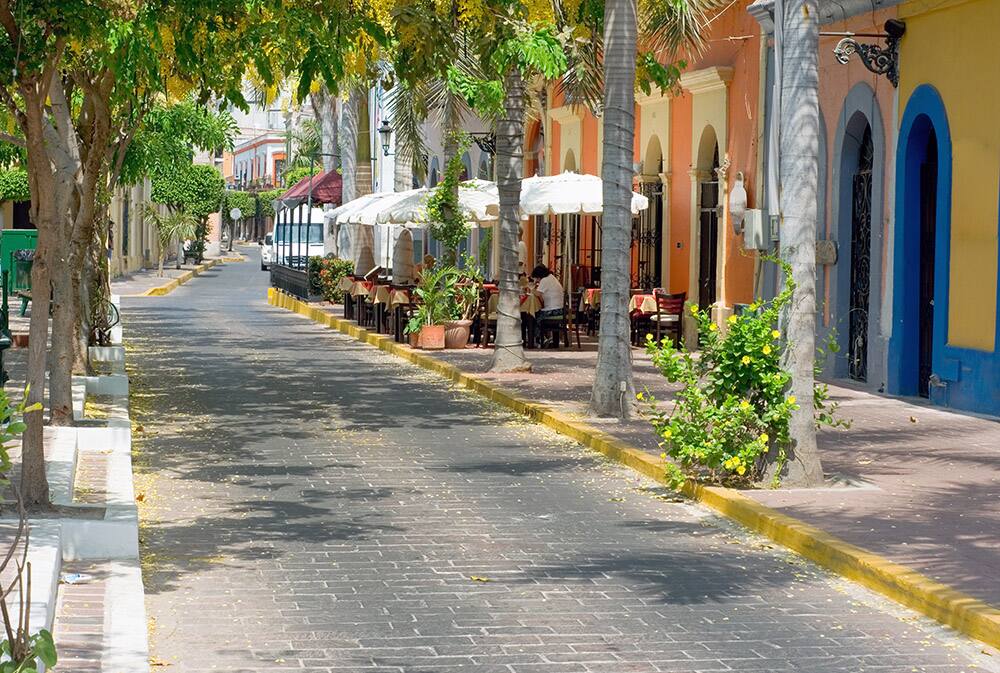 Explore Mazatlán
Known for its beautiful beaches and balmy year-round weather, Mazatlán is sometimes called the Pearl of the Pacific. There's no denying the big tourist draw of Zona Dorado in this port city. Known for its upscale resorts, breathtaking marinas, and popular beaches, the Golden Zone boasts a solid mix of open-air clubs, casual Mexican eateries, and upbeat bars.
History buffs unite in the charming Centro Histórico quarter of Mazatlán. Take a journey back in time on a tour of the hundreds of restored historical landmarks that line the streets in this stunning part of the city. Dine on delicious local cuisine, shop for souvenirs at cute boutiques, or browse through awesome art galleries. Want to keep your feet dry while enjoying the underwater life? At Mazatlán Aquarium, you will find 50 tanks teeming with 250 fish species from the nearby Pacific Ocean and tropical regions all over the world.
Cruise to Ensenada
Situated in the California peninsula, Ensenada is known for its amazing wine country and rugged outdoors. Step off your ship and take the short walk or shuttle ride to the pier of this port city. Here, you'll enjoy shopping for straw hats and ponchos along Avenida Lopez Mateos while sipping a local brew and munching on fresh guacamole.
Outdoor enthusiasts will love hiking, biking, and climbing the lush trails at Cañon de Doña Petra Ecological Park. If you fancy yourself a wine connoisseur, take the chance to check out the more than 75 wineries located in the Guadalupe Valley. Round out your visit with a quick trip to the world's largest underwater blowhole at La Bufadora. Be sure to grab a photo as the marine geyser sends seawater shooting 100 feet into the air.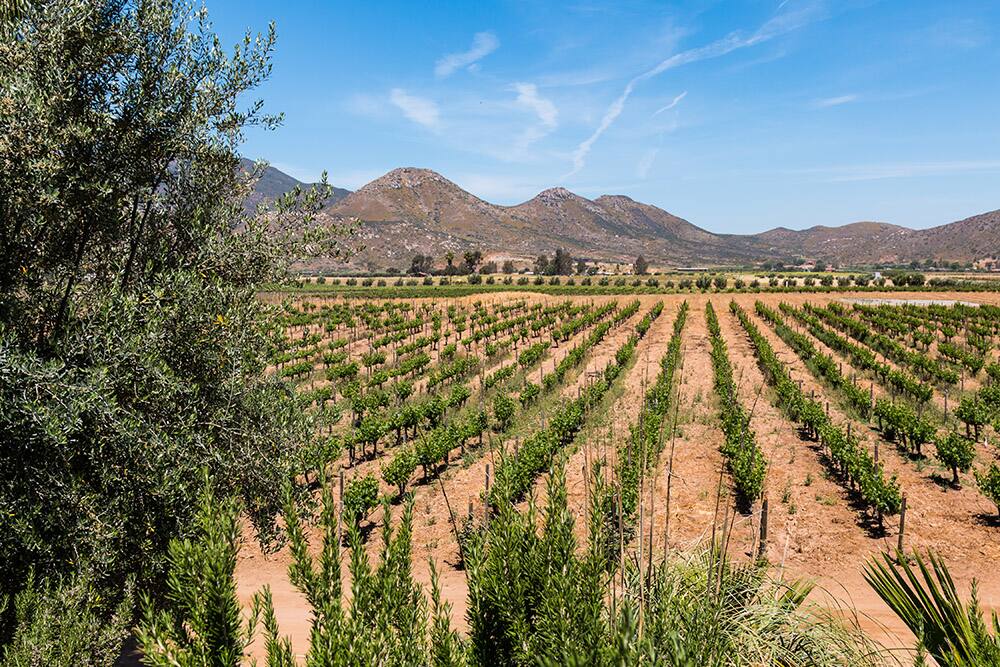 Get ready for the good life with an exciting Norwegian cruise escape to the Mexican Riviera. Just imagine the feel of your toes sinking into the sand and the sun kissing your skin. Feels good, doesn't it? Visit the Norwegian website to check out the exciting 2021 Mexican Riviera cruises featuring fun-filled ports of call, including Cabo San Lucas, Puerto Vallarta, Mazatlán, and Ensenada. While you're there, be sure to sign up for the Norwegian newsletter and stay up to date on all the latest cruise deals.