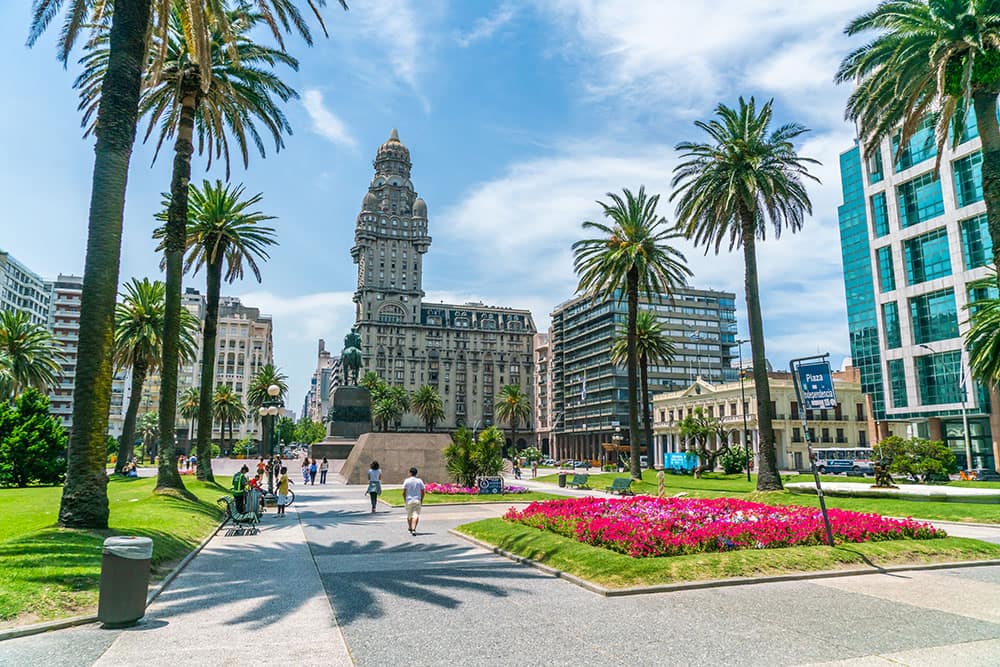 Have you imagined exploring some of South America's most impressive natural wonders and pristine landscapes? Or, maybe you want to try iconic South American dishes, learn about the continent's award-winning wines, or become immersed in the Latin culture. No matter what is drawing you to South America, Norwegian Cruise Line can take you there. With South American cruise itineraries that include vibrant cities like Rio de Janeiro or ones that take you to see the impressive penguin colonies of the Falkland Islands, there is no shortage of excitement on a 2021 South America cruise.
To fuel your wanderlust, here are six beautiful South American port cities you can explore with Norwegian.
¿Listo para empezar a planificar? Explore all 2021 South American cruises.
1. Cruise from Buenos Aires to Antarctica
Numerous Norwegian cruise itineraries embark and/or disembark in Buenos Aires, including our new Antarctica cruises for 2021. You could easily spend several days before or after your journey soaking up the culture in Buenos Aires. Home to the seductive tango dance, Buenos Aires offers a broad mix of cultural and adventurous things to keep you busy. Stay in town where you can eat and drink your way through the city, or fly out and spend a full day at Iguazu Falls. Situated on the border of Argentina and Brazil, Iguazu Falls is one of the most breathtaking waterfall regions in the world. It was also added as a UNESCO World Heritage Site in the 1980s.
2. Cruise to Rio de Janeiro's World-Famous Beaches
Aside from its famous beaches and nightlife, Rio de Janeiro is also home to Christ the Redeemer. Listed as one of the modern Seven Wonders of the World, it sits atop the impressive Corcovado peak. Alternate viewpoints from Sugarloaf Mountain provide a stunning vantage point down to the statue and Rio below. Rio's world-famous beaches include Copacabana and Ipanema. You'll also find plenty of culture in Rio, which is the birthplace of the bossa nova musical genre. Bossa nova features a fusion of jazz and samba.
After you work up an appetite exploring Rio, don't skip out on trying traditional dishes like a feijoada. This is a Brazilian stew made with beef or pork and black beans, cooked in a clay pot.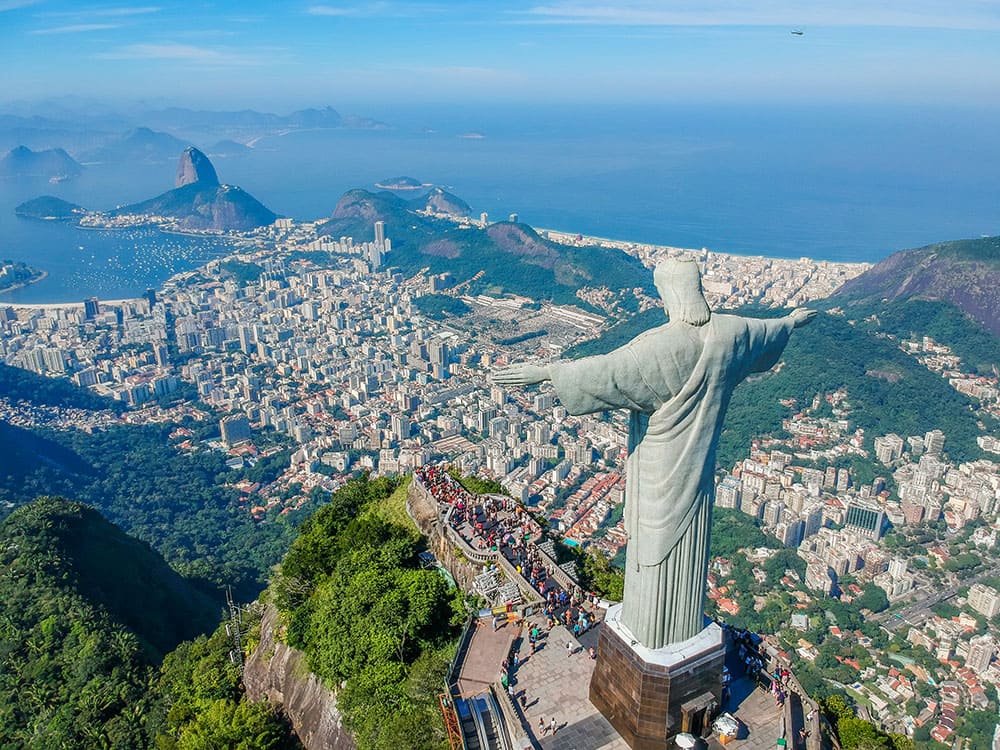 3. Cruise to Santos, Brazil
Santos is a beachfront city founded in 1535 as one of Portugal's first New World settlements. Some of the city's old charm remains as former 19th-century merchants' houses are slowly being restored. Futbol, or soccer, fans already know Santos is also famous as the home of Pelé, one of the world's greatest players. Cruise passengers can even visit Santos Futebol Clube, where Pelé played for the majority of his professional career.
4. Cruise to Lima, Peru
Norwegian cruises that stop in Lima are in port in Callao. Located just outside of Lima, you'll find this charming port area full of fishermen. It was once an important trading port in the 16th century as goods made their way across the Andes to get on ships sailing back to Spain. Your options are unlimited here on what to see and do. You can take a plane to see Machu Picchu or stay more local and explore the pre-Inca pyramid at Huaca Pucllana.
You'll find plenty of exciting sights right in the city as well, including Lima's main square, a UNESCO World Heritage Site. Don't miss the Cathedral of Lima, dating back to the 16th century. The cathedral houses many famous works of art, and in the catacombs are the remains of prominent figures and Spanish conquistadors.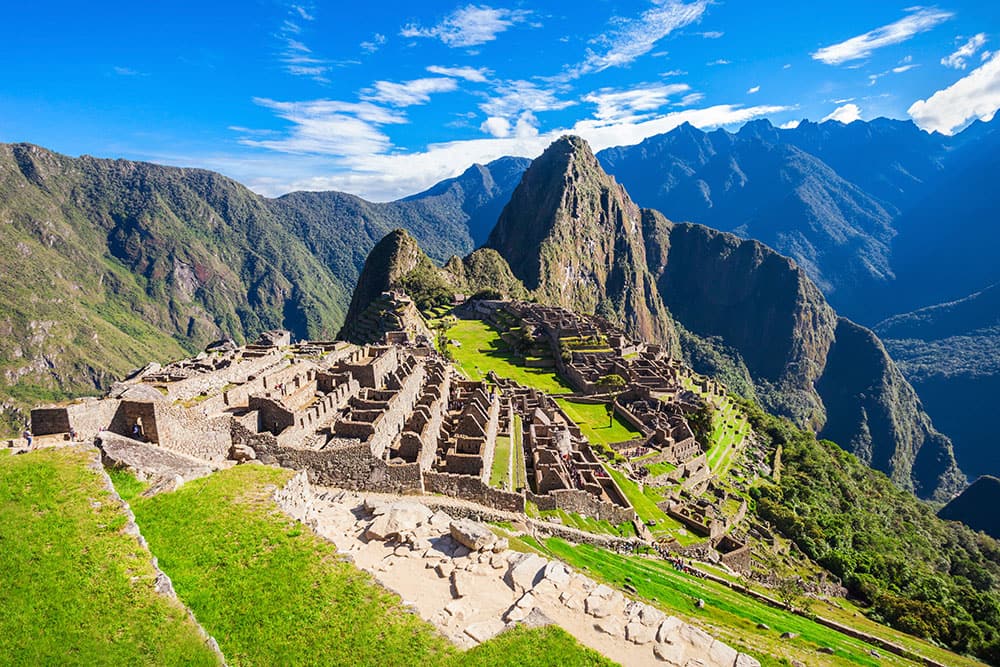 5. Cruise to Santiago, Chile
Santiago is another departure city for Norwegian South American cruise itineraries. Cruises depart from San Antonio, which is about 1.5 hours away from Santiago itself. There is no shortage of things to see and do in Chile's capital city as well. You can explore Santiago's historical center on foot, passing by historical sights like the Catedral Metropolitana or the Museum of Memory and Human Rights.
If you are spending a few days in Santiago before your cruise departs, venture farther out where you can tour Las Chascona, the former home of Nobel Prize-winning poet Pablo Neruda. Or, the picture-perfect port city of Valparaiso is about an hour away from Santiago. Valparaiso is renowned for its 45 hills and colorful homes, with facades made of old shipping containers.
6. Cruise to Montevideo, Uruguay
Almost half of Uruguay lives in the seaside capital city of Montevideo. This UNESCO Creative City features an interesting mix of colonial architecture and modern glass skyscrapers. Montevideo owes its architectural influences to the fact that it bounced between Spanish and Portuguese rule for years. Explore the city's historical and cultural highlights or take an all-day excursion out to the countryside. You'll find unique statues throughout Montevideo, including a 30-ton equestrian one that sits in Independence Square.
If your Norwegian itinerary doesn't include a stop in Punta del Este, you can visit here while docked in Montevideo. Some people call Punta del Este the St. Tropez of Uruguay. It's renowned for its pristine beaches and beautiful summer chalets. There's plenty of shopping and dining as well if you want a more relaxing day in Uruguay.
CRUCEROS RELACIONADOS:
Crucero por Sudamérica desde Buenos Aires, 7 días
14-Day Transatlantic Cruise to Rio de Janeiro
15-Day South America Cruise to Santiago, Chile
Book Your 2021 South America Cruise
Cruceros a South America can sell out quickly. Now that Norwegian Star will also start sailing to Antarctica in 2021, you should book as early as possible to secure your preferred cabin. Are you still trying to decide which South America Norwegian cruise is right for you? While researching various itineraries, be sure to sign up for emails and stay up to date on Norwegian's cruise deals. You'll get all the latest specials and sales delivered right to your inbox. This way, you can book with confidence knowing you got the best deal on your 2021 South American cruise vacation.