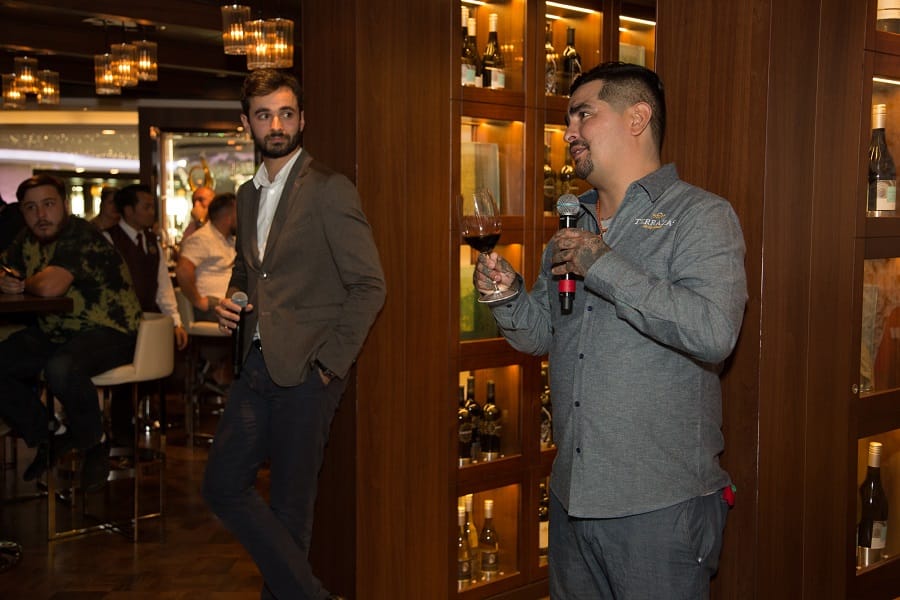 Calling all wine enthusiasts and foodies! Norwegian recently announced the lineup for the much-anticipated 2019/2020 Meet the Winemaker cruise series.
DRINK AND BE MERRY
This exciting thirteen-cruise series will give you the unique opportunity to pair breathtaking destinations with world-class vintages and gourmet cuisine. Through a variety of enriching seminars and activities on board-including open-forum discussions, meet-and-greets, intimate wine tastings and wine-paired dinners, interactive cooking demonstrations and educational sessions-guests will enjoy exclusive opportunities to learn from top winemakers and other industry experts. Each of the thirteen Meet the Winemaker cruises feature vintages chosen by the expert and brought on board for these exclusive events. The wine experiences range from $19.95 to $60 per person plus tax and gratuity and may be reserved once on board the ship.
Three-time James Beard Award winner and Master Sommelier Andrea Robinson will host events alongside acclaimed chefs and other renowned wine experts. Robinson kicked-off the Meet the Winemaker cruises in March on Norwegian Escape with celebrity chef Antonio Hidalgo of the globally recognized, eight-generation family-owned Spanish Sherry house, Bodegas Hidalgo La Gitana. Robinson will host an additional three cruises in the series with distinguished guest chefs.
CRUISE INTO AMAZING
The Meet the Winemaker series will take place on some of our most innovative ships: Norwegian Bliss, Norwegian Joy, Norwegian Escape, Norwegian Dawn and Norwegian Encore—our newest ship scheduled to debut in Miami in November. In addition to having access to incredible wines and dining experiences, guests will enjoy all our ships have to offer, from hit Broadway shows and an award-winning spa to experiencing true luxury at sea in The Haven®.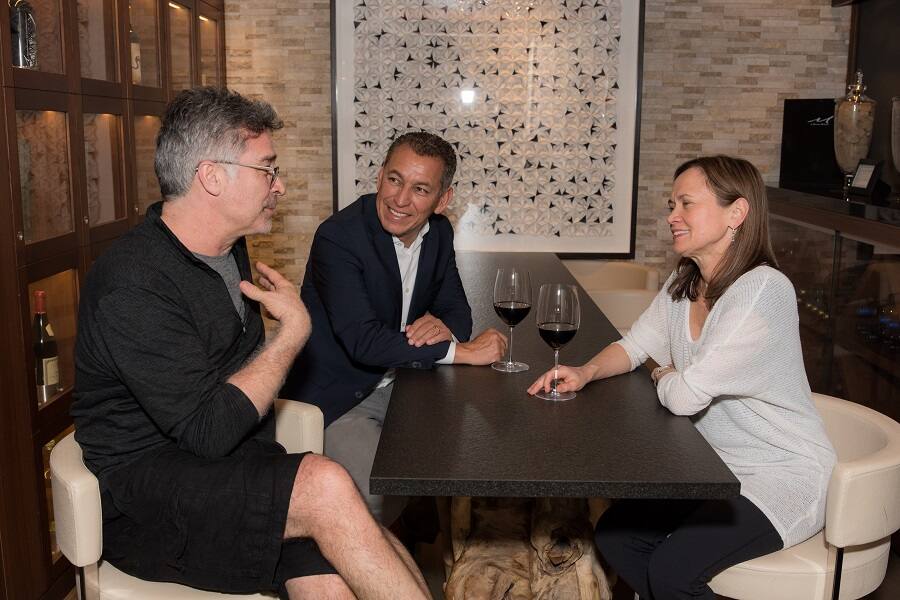 2019/2020 MEET THE WINEMAKER CRUISE SERIES LINEUP
SPECIAL GUEST: BOB BERTHEAU
After making wine in Sonoma County, California for 16 years, Bob Bertheau returned to his Northwest roots when he joined Chateau Ste. Michelle in June 2003 as its winemaker of white wines. He was quickly promoted to head winemaker in 2004, overseeing the winery's diverse wine portfolio including Columbia Valley, Single Vineyard, Ethos Reserve, Artist Series and Limited Release club wines.
OCT 6TH, 2019: NORWEGIAN BLISS
SPECIAL GUEST: MICHAEL MONDAVI
Michael Mondavi is known as the "quiet icon" among his friends and colleagues. He is widely credited with helping to establish and build the Napa Valley wine industry, as we know it. Drafted into the family business immediately following his college graduation, Michael often spent two thirds of the year traveling, promoting Mondavi wines and the Napa Valley wine industry in general.
OCT 20TH, 2019: NORWEGIAN ESCAPE
SPECIAL GUEST: SALVATORE FERRAGAMO
Famed Italian designer and winemaker Salvatore Ferragamo and family are following in the footsteps of the Medici dynasty and the Savoia family at Il Borro, an area rich in art, culture and winemaking.
DEC 1ST, 2019: NORWEGIAN ENCORE
SPECIAL GUEST: ROB MONDAVI
A fourth-generation Napa Valley winemaker, Rob Mondavi, Jr.'s enthusiasm for wine began more than 30 years ago. The son of Isabel and Michael Mondavi, Rob was raised in Napa Valley and spent much of his childhood playing among the vines and barrels at Robert Mondavi Winery.
NOV 3RD, 2019: NORWEGIAN BLISS
SPECIAL GUEST: AARÓN SÁNCHEZ
Award-winning chef and owner of Johnny Sánchez restaurant, Aarón Sánchez is the official chef ambassador for Terrazas de los Andes and is one of the world's leading contemporary Latin chefs.
SPECIAL GUEST: JUAN MUÑOZ OCA
Responsible for producing the winery's portfolio of Reserve, H3 and Grand Estates wines, Juan joined Columbia Crest in 2003 and was named winemaker in 2011. Prior to 2011, he worked alongside Ray Einberger, whose 2005 Reserve Cabernet Sauvignon became the first Washington wine named "Wine of the Year" by Wine Spectator in 2009
JAN 4TH, 2020: NORWEGIAN ESCAPE
FEB 20TH, 2020: NORWEGIAN DAWN
SPECIAL GUEST: ANDREA ROBINSON
Andrea Robinson is an American sommelier, chef, television personality, and author. She is one of 32 women Master Sommeliers in the world and was the first woman to be named by the Sommelier Society of America as the best sommelier in the US. She has won 3 James Beard Awards.
JAN 26TH, 2020: NORWEGIAN ENCORE
SPECIAL GUEST: JACQUES LARDIÈRE
In 1970, while he was working at Maison Loron, Lardière met André Gagey who asked him to join Maison Louis Jadot to make wines for the famed estate. For 42 years, Lardière was responsible for the winemaking and bottling of all Maison Louis Jadot wines, as well as handling all of the Louis Jadot domaine vineyards.
FEB 16TH, 2020: NORWEGIAN ENCORE
SPECIAL GUEST: GERARD BERTRAND
Renowned winemaker of Languedoc-Roussillon, Gerard Bertrand in 2012 was named Red Winemaker of the Year after winning 46 accolades and 2 trophies for his wines.
FEB 20TH, 2020: NORWEGIAN DAWN
SPECIAL GUEST: JOSEPH "JJ" JOHNSON
Joseph "JJ" Johnson is the chef-partner at Henry at Life Hotel, a full-service Pan-African restaurant in NoMad recently named one of the country's Best New Restaurants by GQ Magazine. He is also the chef-founder of FieldTrip, a quick casual rice bowl shop in Harlem highlighting rice traditions from around the globe. Chef JJ is a James Beard-nominated chef best known for cooking the food of the African Diaspora and transforming simple cuisine with bold flavors and ingredients. He is a Chef on Buzzfeed's Tasty platform and host of "Just Eats with Chef JJ" on TV One's CLEO network, as well as the co-author of the James Beard-nominated cookbook "Between Harlem and Heaven" (Flatiron 2018).