Si bien estás en un crucero, no tienes por qué dejar de hacer tu ejercicio diario. In fact, a cruise vacation is an ideal time to shake up your fitness routine by trying a new sport or incorporating an entirely new activity into the mix. You can challenge your body with different adventures, workouts, and fitness seminars, all designed to help ensure you're achieving the maximum workout results. Whether you want an individual experience or prefer to break a sweat with a group, Norwegian Cruise Line has your exercise needs covered. Here's a look at seven ways to stay fit on a cruise.
1. State-of-the-Art Fitness Centers
If your conditioning regimen includes hitting the gym on a regular basis, you'll be happy to know Norwegian Cruise Line ships provide fitness centers decked out with a variety of the latest exercise equipment including steppers, ellipticals, and treadmills, and more elemental training such as free weights, medicine, and fit balls. Plus, you can sign up for a spinning, Pilates, or a yoga class to help encourage strength and flexibility. Committing to be fit while sweating it out with other like-minded cruise guests will help keep you focused and inspired as you work toward your singular fitness objectives.
2. Get Your Game On, Norwegian Style
If "challenge" is a popular word in your workout vocabulary, you'll no doubt enjoy all the opportunities to beat down your opponents while cruising along the open seas. It's game on at the multi-tiered Sports Complex where you can partake in heart-pumping activities such as basketball, soccer, volleyball, dodgeball, and bungee trampolining. Norwegian Breakaway and Breakaway Plus Class ships offer more methodical yet still challenging climbing walls, multilevel ropes courses, and The Plank — an exhilarating "walk the plank" adventure as you inch forward 8 feet past the side of the ship. It's insane.
3. Experience the RYDE of a Lifetime
Hop on a custom bike for an invigorating workout with a RYDE indoor cycling class powered by MyZone, a cutting-edge fitness tracker. You'll be able to view real-time feedback, including calories burned, heart rate, and activity duration, all designed to intensify your accountability and motivation when working toward your personal fitness goals.
This next-generation indoor cycling experience offers 45 minutes of simulated uphill and downhill riding, coupled with a light upper body workout designed to tone your core. This urban-vibe workout will help to focus your mind while at the same time challenging your body's endurance levels.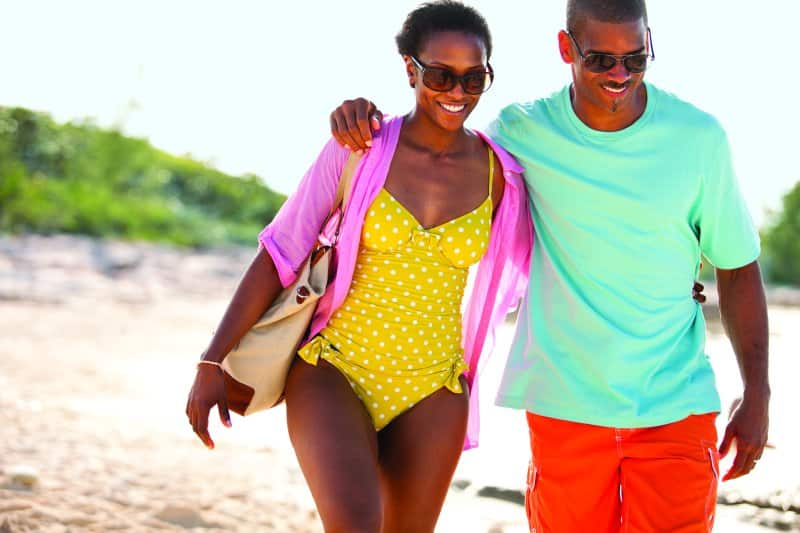 4. Walk Until You Drop
Well, not quite, but according to the U.S. Department of Health and Human Services, adults should get a recommended minimum of five hours of moderate aerobic activity weekly. And, yes, walking counts. Besides the miles you'll no doubt cover while shopping in exciting cruise ports, you can add some additional steps by simply taking the stairs while on board or strolling along The Waterfront promenade where you'll find bars, dining, and more shops. You can also enjoy the health benefits of hitting the running track while taking in the gorgeous ocean views and refreshing sea air.
5. Bob & Weave with Norwegian Fight Klub
According to fictional character Tyler Durden, we all know the first rule of fight club is "you do not talk about fight club." But once you've experienced this energetic, heart-pumping workout, chances are you'll be excitedly talking about it with all of your friends.
Norwegian Fight Klub, featured on Norwegian Breakaway Class ships, offers classic boxing training while keeping you in motion as you practice jabs, punches, and traditional boxing techniques such as the basic one-two combination involving a quick jab and a cross. You'll be channeling your inner Rocky Balboa before you know it.
6. Dance the Night Away
Dancing is a great way to express your individuality, and it's also a wonderful calorie burner. When you hit the dance floor for one hour at the Bliss Ultra Lounge or the deck underneath the stars at the White Hot party, you'll be burning between 350 and 450 calories. You can dance to the Latin rhythms at the vibrant Sugarcane Mojito Bar, or if you're cruising on Norwegian Bliss, you can join the urban Caliente street party, groove at the silent disco, or dance to the country vibe at the live Nashville Nights & Lights entertainment.
7. Break a Sweat Your Way: on Sea or on Land
You shouldn't find any excuses to pass up exercising while you're cruising at sea. Once you reach the shore, you'll have seemingly endless opportunities to continue your active lifestyle. Shore Excursions offer a huge variety of exciting activities such as snorkeling along the world's biggest living barrier reef in Belize, kayaking along the Geirangerfjord in Norway, or trekking on a Mendenhall Glacier Adventure Hike in Juneau, Alaska. You can also try your hand at sailing a 12-Meter America's Cup yacht in Cozumel, Mexico, or go horseback riding through the countryside to picturesque Sidari Beach in Corfu, Greece.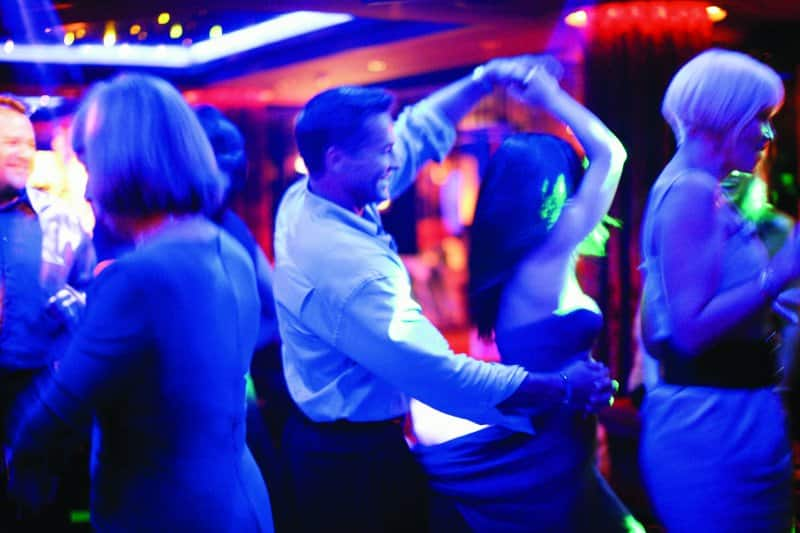 Besides all of these entertaining ways to maintain your fitness level while on your cruise ship, working out may be the ideal excuse to buy some new sporty workout gear, don't you think? If you'll be on a warm weather Caribbean cruise or on a humid Mediterranean cruise, your sweat levels will naturally be elevated, making it important to drink even more water than you normally would during a workout. Combine this activity with having fun and eating healthy while trying not to overindulge, and you'll be able to keep up your fitness routine at sea with ease.
NOTE: Always consult your doctor before starting any exercise regimen.