Home >

Free At Sea
LIMITED-TIME BOOKING BONUS
Make the most out of your future holiday by planning today. Book a select cruise in April 2021 or later and get Free Onboard Credit for spa days, shopping sprees, casino fun, and more as you cruise into paradise. Plus, bundle your Free Onboard Credit with 2 Free at Sea Packages, inclusive of Open Bar, Speciality Dining Meals, Shore Excursion Credits, WiFi, and Reduced Rates for Extra Guests. But act fast, this deal ends soon.
GET FREE ONBOARD CREDIT
3 & 4 Day Cruises
Get up to US$ 500 Free
Studio US$ 25
Inside US$ 50
Oceanview US$ 60
Balcony US$ 100
Club Balcony Suite US$ 140
Suite & The Haven US$ 300-$500
5+ Day Cruises
Get up to US$ 1,000 Free
Studio US$ 50
Inside US$ 100
Oceanview US$ 120
Balcony US$ 200
Club Balcony Suite US$ 280
Suite & The Haven US$ 600-$1,000
BUNDLE YOUR ONBOARD CREDIT WITH FREE AT SEA UPGRADE
Add NCL's Free at Sea Upgrade to your future holiday, and choose 2 packages for one low fee based on your cruise duration.
1-6 Day Cruises upgrade for €49 per person • 7-9 Day Cruises upgrade for €99 per person
10-13 Day Cruises upgrade for €149 per person • 14-17 Day Cruises upgrade for €199 per person • 18+ Day Cruises upgrade for €249 per person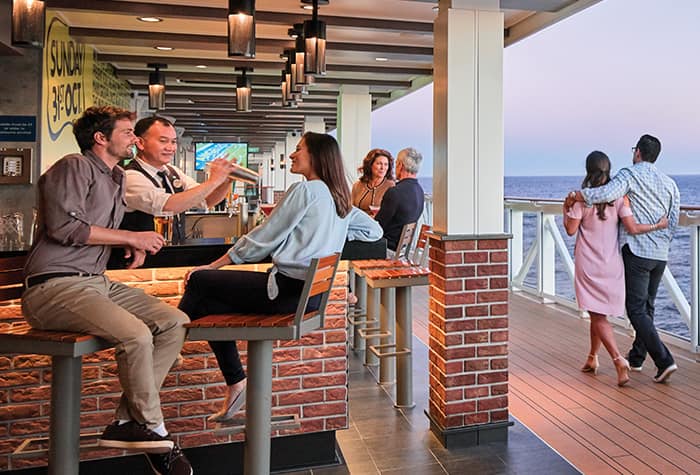 OPEN BAR
Cheers to all the spirits and cocktails, wines, draft beer, juice and soda.


SPECIALITY DINING PACKAGE
Take your tastebuds on a trip with free meals at our Speciality Dining venues.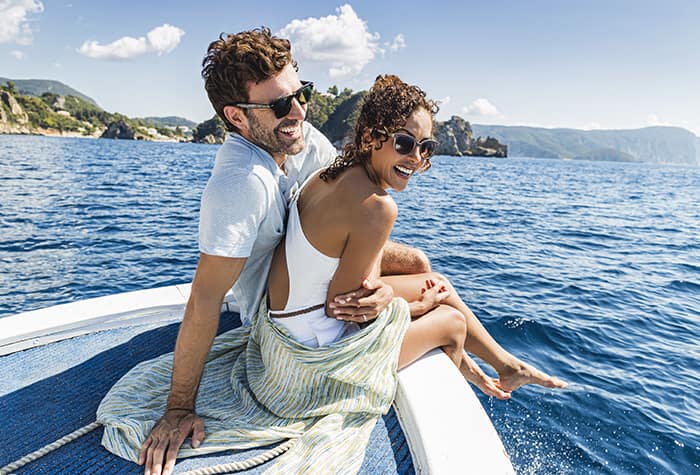 SHORE EXCURSION CREDITS
Explore more of the shore with US$ 50 Shore Excursion Credits for each tour.


WIFI PACKAGE
Stay connected whilst at sea with an Internet Package you can use throughout the ship.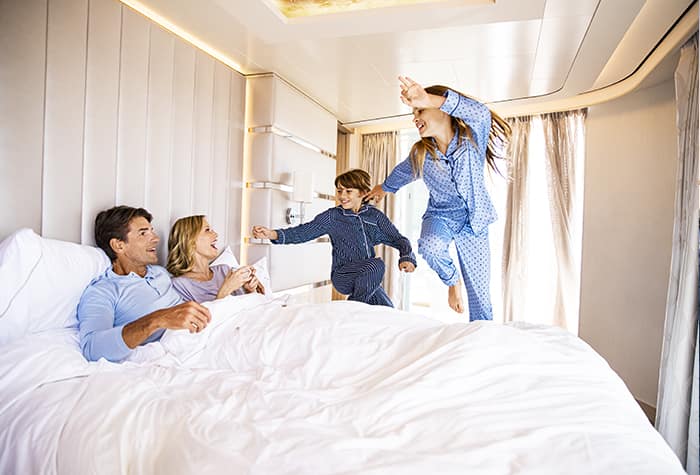 EXTRA GUESTS
Bring the whole family with free cruise fares for third and fourth guests on select cruises.


AVAILABLE FLEETWIDE
Find Free Onboard Credit and Free at Sea Upgrade on all ships. All destinations.


BOOK WITH NCL'S PEACE OF MIND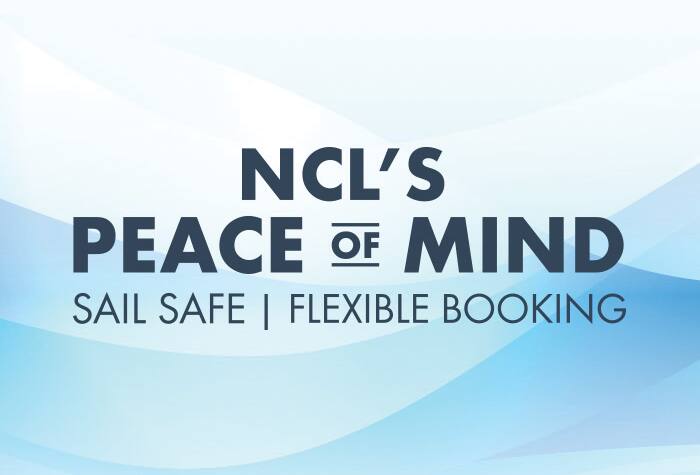 From new partnerships with world-class experts, to more robust health and safety procedures to flexible cancellation policies – we're taking every precaution so you can continue to explore the world with those you love, safely.
Learn More