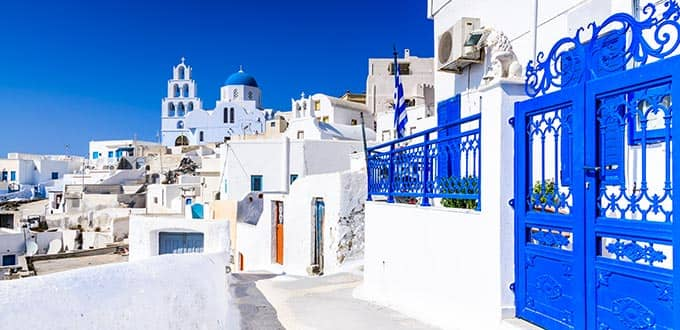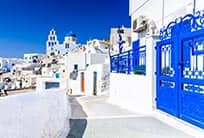 Go Local - Santorini's Musical Heritage
Santorini, Greece
Duration 4 3/4 hrs
Gain an understanding of how local craftsmen make traditional Greek musical instruments and take in the island's natural beauty. Pyrgos is known for its 13th-century Venetian castle, the classic Cycladic design of its homes and the panoramic views from its hilltop location. It will be an ideal setting to pause for a cup of coffee and a Greek sweet. Megalochori is equally picturesque, as you will discover while meandering the village's atmospheric cobbled streets lined with neoclassical houses. The intriguing Museum of Musical Instruments honors the history of the instruments that make Greek music so recognizable. You will learn how classic instruments such as the bouzouki and laouto are handmade and have the chance to play some of them. Afterwards, you will visit the family-owned Gavalas Winery, which has been producing traditional wines such as Katsano and Nykteri since the 19th century. There you will sample wines indicative of Santorini's terroir and snacks that pair perfectly with them.
HIGHLIGHTS:
• Pause for a snack and to revel in the village of Pyrgos' classic Cycladic setting.
• Discover how some of the most recognizable Greek musical instruments are hand-crafted.
• Sample a selection of traditional wines and local delicacies at a family-owned winery.
Adult from: €341,49 EUR
Child from: €321,92 EUR
Snack