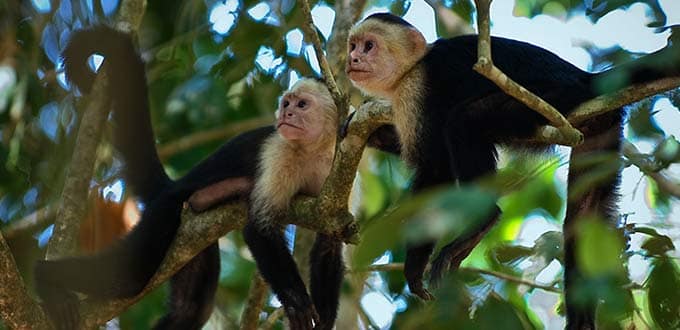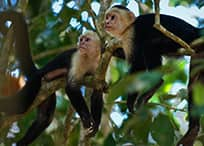 Caribbean Train, Boat & Rainforest Walk
Puerto Limon, Costa Rica
Duration 4 hrs
Limon was originally founded as a city to ship bananas to Europe and North America, it is prized for its vibrant Caribbean culture, stunning scenery and intricate waterway systems.
Join us as we explore the region and learn about its history, culture and heritage; drive past quaint villages and fertile plantations on the way to the Pachira Lodge dock where you'll embark on a cruise to the peaceful Tortuguero Canals a network of natural and man-made waterways; As you cruise the canal in your covered boat, keep your eyes open as you might be able to spot wildlife, such as sloths, howler monkeys, crocodiles and many waterfowl species, participate in a guided walk through the tropical rain forest using a network of above-ground cemented pathways. At the dock, you'll be served a seasonal fruit buffet and tropical refreshments. Afterwards, re-board your transportation for the short drive to the train stop where you'll depart on an open-air train that made its first trip in 1950 and gave birth to the banana industry. Upon arrival at the stop, you will re-board your transportation and head back to the ship via a scenic coastal road.
Need to Know:
Note: Participants must be at least 8 years of age. Tour sequence may vary, we suggest you wear comfortable clothes and shoes, and bring a camera/binocular, insect repellent and rain gear. Please remember that the walking part of the tour is done outside, bring a raincoat in case there is rain present, wildlife sightings might be common but they cannot be guaranteed.
Adult from: €85,00 EUR
Child from: €64,39 EUR
Age

Snack