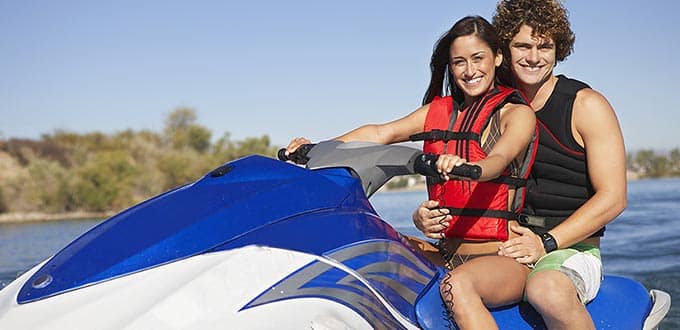 Wave Runner Tour - 2 Guests (1 Driver & 1 Rider)
Great Stirrup Cay, Bahamas
Durée : 1 h 1/2
Take a 45-minute guided adventure through the Berry Islands, neighboring Great Stirrup Cay. After a safety briefing and orientation, you'll board your Wave Runner for an informative and exciting guided tour. Some of the sights you may see include the Lighthouse at Great Stirrup Cay, Slaughter Harbor and the abandoned island community of Cistern Cay.
Bon à savoir :
Note: Price is per water craft and not per person, so only one person in the party needs to book this tour. There is a maximum of 2 guests per water craft, driver and rider. Minimum age to drive is 16 years with a valid driver's license and must be accompanied by an adult rider. A rider must be at least 8 years old to participate. All riders between the ages of 8-18 must be accompanied by a parent or guardian. The maximum combined weight cannot exceed 450 lbs. Drivers cannot be switched.
Alcohol consumption is not permitted prior to the tour departure. The Tour Operator reserves the right to require a breathalyzer test to any tour participant prior to the tour departure.
Adult from: €123,71 EUR
Child from: €123,71 EUR
Poids

Âge