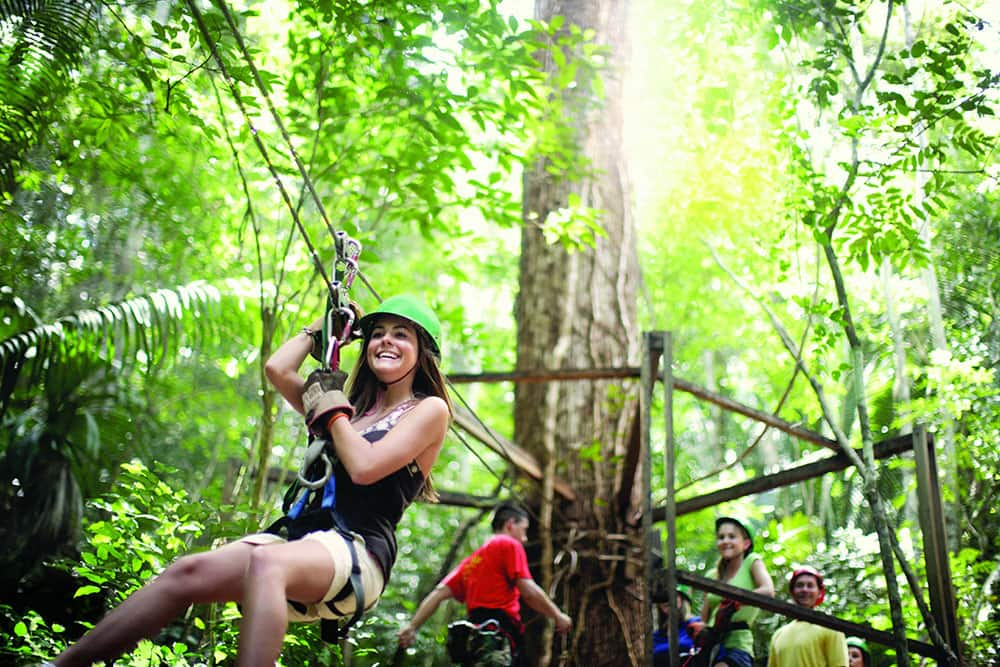 Were you born to be wild? Do you love heart-pumping action and nonstop thrills? Then, Orlando, Florida, is the place for you! From world-class theme parks to rocket launches and alligator encounters, there's no shortage of excitement for you to chase in O-Town. But wait! What if you could combine your action-packed visit to this energetic hotspot with a relaxing cruise vacation? Well, Norwegian Cruise Line makes it easy for you to do just that. Choose from a variety of incredible 2022 cruises from Orlando to destinations all over The Caribbean and beyond.
Prêt à planifier votre croisière ? Explore all 2022 Orlando cruises.
Top Things to Do in Orlando
Millions of people pass through the Port Canaveral cruise ship terminal every year, making it one of the busiest ports in the world. There's a darn good reason, too. Port Canaveral is located less than an hour from Orlando. It's a convenient departure port for people who want to enjoy a few days exploring this dynamic city before hitting the high seas.
Norwegian offers a wide range of exhilarating shore excursions to keep you entertained during your stay in Orlando. Check out these incredible ideas for your Orlando adventures:
Daytona International Speedway
During your exclusive 90-minute all-access tour, explore the 2.5-mile speedway from all angles. Visit the media deadline room, grab a photo in Gatorade Victory Lane, check out the world's first motorsport stadium, and glimpse the famous tri-oval.
Parcs d'attraction
From the Walt Disney World Resort to Universal Studios to SeaWorld, Orlando plays host to some of the most famous theme parks in the world. Norwegian offers easy-access transfers so you can experience the fun for yourself.
Centre spatial Kennedy
Just minutes from Port Canaveral, this interactive space flight facility gives you the chance to get up close and personal with real astronauts. You can also tour launch areas and learn all about the past, present, and future of the space program.
Airboat Rides
Make your way to the waters of the St. John's River for a scenic airboat ride. Keep your eyes peeled for alligators and other wildlife as you rip across the swampy highways of Florida's natural wetlands.
Kayaking Tours
Come face to face with dolphins, manatees, stingrays, seahorses, and other marine species as you paddle your kayak through Florida's breathtaking mangroves and seagrass beds.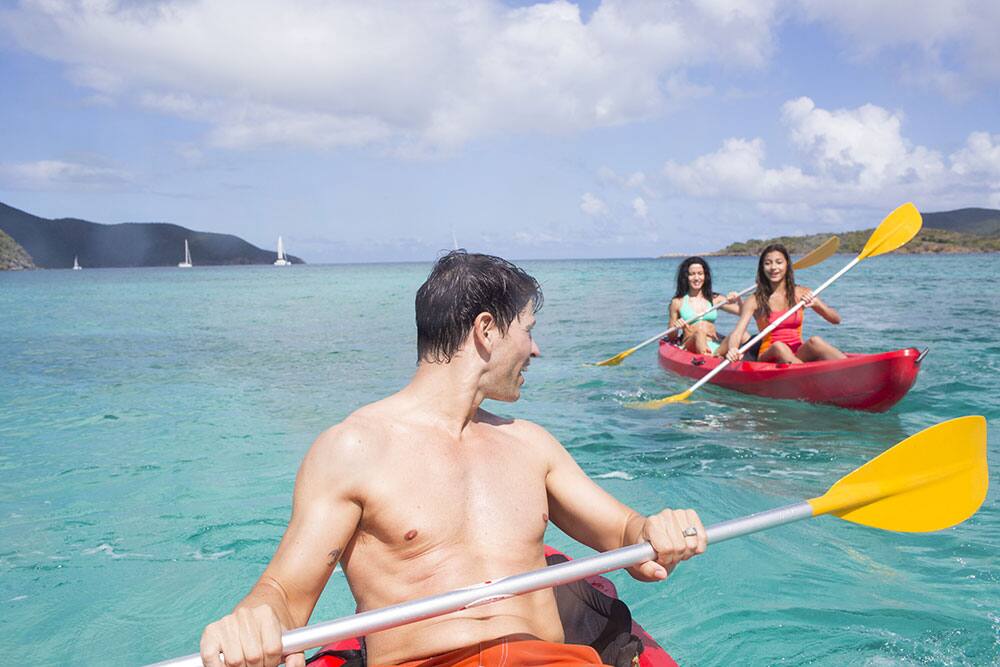 2022 Caribbean Cruise Ports from Orlando
Have you ever wanted to climb a waterfall in Jamaica, ride a horse through the lush Dominican countryside, or snorkel the azure waters of the Belize Barrier Reef? You can do all this and more on a 2022 Caribbean cruise with Norwegian. Choose from five-, seven-, and nine-day itineraries with as many as seven ports of call. Some of the stunning destinations on your cruise vacation include:
Of course, no cruise to The Caribbean is complete without a visit to Norwegian's very own private island, Great Stirrup Cay. You'll have a chance to visit this exclusive escape on most Norwegian Caribbean cruise vacations. Take a catamaran ride through the crystal-clear Bahamian waters. Catch awesome views of the beach, reefs, and surrounding islands on a zip line adventure. Rent an open-air private cabana for a luxurious and relaxing beachfront getaway. The choice is yours!
Award-Winning Cruise Ships Sailing from Orlando
You never even need to step on dry land to have an amazing time on a Norwegian cruise vacation. That's because your ship comes fully loaded with everything you could ever want and so much more. From nightly entertainment to fine-dining venues and relaxing spa rituals, there's something for everyone. Check out these two ships with cruises from Orlando in 2022:
Norwegian Escape
As one of the most exciting cruise ships on the high seas, Norwegian Escape boasts more than 25 dining experiences and 14 bars and lounges. There's also an aqua park, casino, ropes course, mini-golf course, snow room, shops, and more.
Norwegian Prima
Be the first to experience the latest ship in Norwegian's award-winning fleet. Coming in the summer of 2022, Norwegian Prima promises to be all that and a bag of chips. As the most spacious ship at sea, Prima offers expansive outdoor deck space. There's also a glass bridge where you can walk over the water. What's more, the spacious suites of The Haven offer 24-hour butler service and world-class amenities. What more could you ask for?
Well, there you have it. There's no time like the present to book your Norwegian cruise from Orlando. From roller coasters to white-sand beaches, an Orlando cruise vacation features plenty of activities to suit your unique cruise style. Sounds pretty darn perfect, doesn't it? N'attendez plus !
While you're planning your choice of 2022 cruises from Orlando, be sure to sign up for the emails so you're always in the know about the latest cruise deals, itineraries, and special offers. Où partirez-vous ensuite ? Dites-nous-le dans les commentaires !