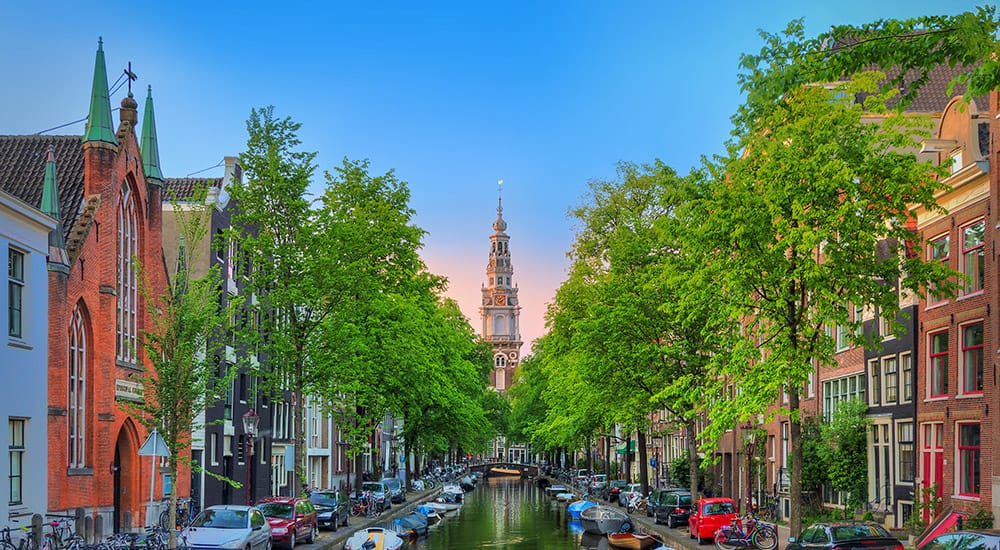 Exploring Northern Europe is best done with a cruise vacation on Norwegian. No one takes you to Northern Europe like Norwegian either. Norwegian has been voted Europe's leading cruise line by World Travel Awards. If you're considering a Europe cruise vacation, here is what you need to know about planning a 2023 Northern Europe cruise.
2023 Northern Europe Departure Ports
For 2023, departure ports on a Northern Europe cruise include:
2023 Northern Europe Cruise Ports
With so many destinations on a Norwegian Europe cruise, narrowing down an itinerary could be the most challenging part of your planning. To help get your 2023 Northern Europe cruise planning started, take a look at some of the iconic destinations awaiting you.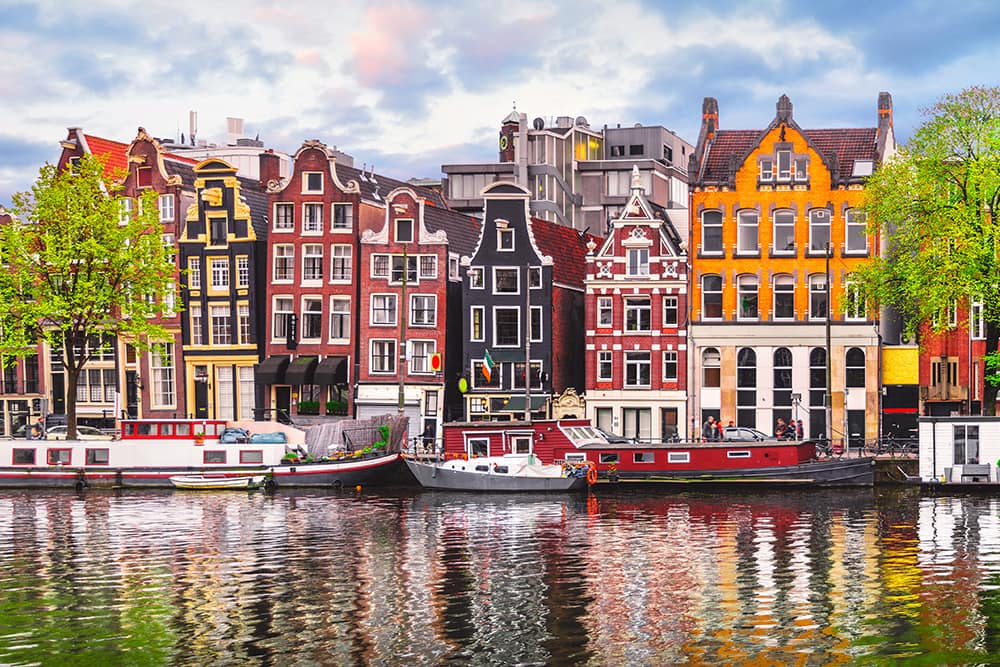 Amsterdam, The Netherlands
Amsterdam is known for its picturesque canals and charming architecture. The city has more than 160 canals and more than 1,000 bridges. Spend your day walking along some of these canals, marveling at the old buildings, and visiting adorable boutiques. When it comes to food, you'll find no shortage of delicious eats and snacks in Amsterdam. Satiate your sweet tooth with a traditional stroopwafel, two very thin waffle cookies stuck together with a layer of thick caramel syrup.
Museum-lovers will be overwhelmed with choices, including the Van Gogh Museum, Rijksmuseum, and Anne Frank House. If you want to explore outside of Amsterdam, consider a windmills and cheese excursion to see the famous windmills in Zaandam and the renowned cheese town of Edam. Another option is the villages of Volendam and Marken tour that visits charming spots that date back centuries.
Copenhague, Danemark
Consider a Scandinavia cruise that includes a stop in Copenhagen, one of the area's most cosmopolitan cities. You'll find beautiful canals, cobbled squares, and more. Consider the Royal Copenhagen tour to visit Rosenborg Castle. This beautiful building was designed to be the king's summer residence. Explore Copenhagen's canals by boat while learning more about some important historical sites.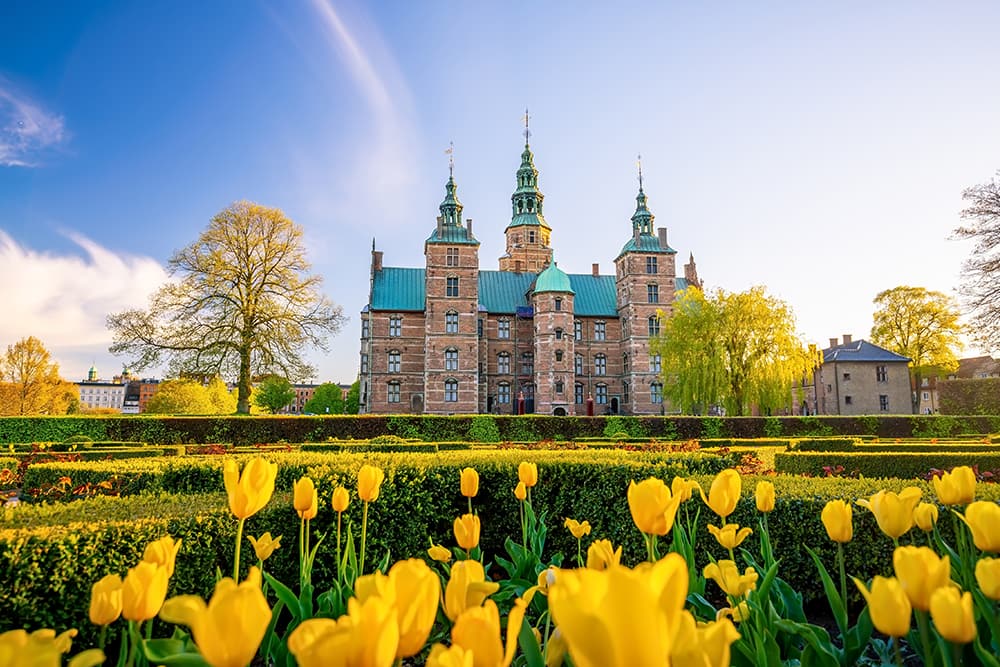 Foodies undoubtedly already know Copenhagen's reputation for food, as it's home to several world's best restaurants. While a 12-16 course dinner won't be an option on a day trip to Copenhagen, you can grab a burger from one of the world's best chefs in town!
Berlin, Allemagne
More than two decades ago, the walls came down in Berlin. Today, you'll still find plenty of remnants of a divided city. If you want to explore the main landmarks, consider the Best of Berlin tour. This tour takes you around the top 10 highlights in Berlin, including a section of the Berlin Wall, Checkpoint Charlie, the Brandenburg Gate, and the Holocaust Museum. You'll also pass by Potsdamer Platz, where the first hole in the wall was made.
If you prefer to explore on your own, book the organized train transportation to Berlin. Your cruise stops in Warnemünde and Norwegian offers a special and exclusive chartered train service for the 2.5- to 3-hour journey to Berlin. Once you arrive in Berlin, you'll be escorted on a coach transfer to a central drop-off point. Come evening time, you'll need to be at the specified central train station to make your way back to the ship.
Reykjavik, Islande
Iceland's capital city of Reykjavik is a must-visit spot on a Northern Europe cruise. This charming city is the most populated city in Iceland, but it doesn't necessarily feel that way. Wander around the lovely streets and be sure to check out all the beautiful street art. Even though you're only here for a day, it's still possible to see some of Iceland's best attractions. Consider the Golden Circle tour that takes you to the UNESCO World Heritage Site of Thingvellir National Park, bubbling geysers, Gullfoss waterfall, and the Perlan Observation Deck with picturesque views of Reykjavik.
If you want to experience the soothing power of Iceland's geothermal heat, book a tour to the Blue Lagoon or visit the new Sky Lagoon, which is located in Reykjavik. Both geothermal baths are great options if you just want to relax and soothe some sore muscles.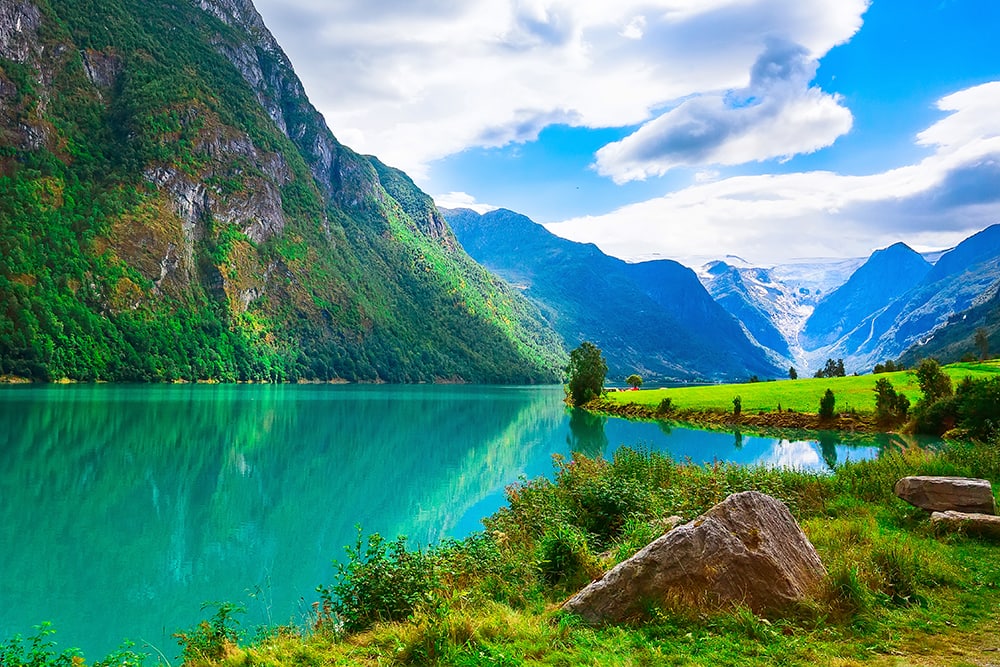 Flåm, Norvège
Cruise passengers who want to experience the beauty of a Norwegian fjord won't want to miss Flåm. Flåm is located deep within the innermost sidearm of Sognefjord. This fjord is the world's deepest at 1308 meters and the second-longest at 204 kilometers. Among the best things to do here is riding the historic railway that takes you to various scenic viewpoints and nearby towns. You'll find multiple waterfalls here, including Tvinde Waterfalls.
If you want to stay close, getting to town is a breeze. You're only about a five-minute walk to restaurants, shops, and some cool sights. Come hungry if you're interested in the local cuisine. The food here is hearty, with popular dishes such as the potato dumpling called Raspeball. Try fresh fish, crab, and cured pork or mutton. Local cheeses made from cows' and goats' milk are not to be missed.
Before returning to the ship, check out the local artisan products, such as cheese utensils and signature knitwear. Another unique souvenir in Flåm is a pair of shoes from Aulrandskoen. These loafer-style shoes are made nearby in Aurland. You can find the shop at the Railway Museum.
While you're picking out the perfect itinerary, don't forget to sign up for Norwegian's cruise deals. That way you don't miss out on the latest specials and offers.
Which Northern Europe destination are you most looking forward to seeing?