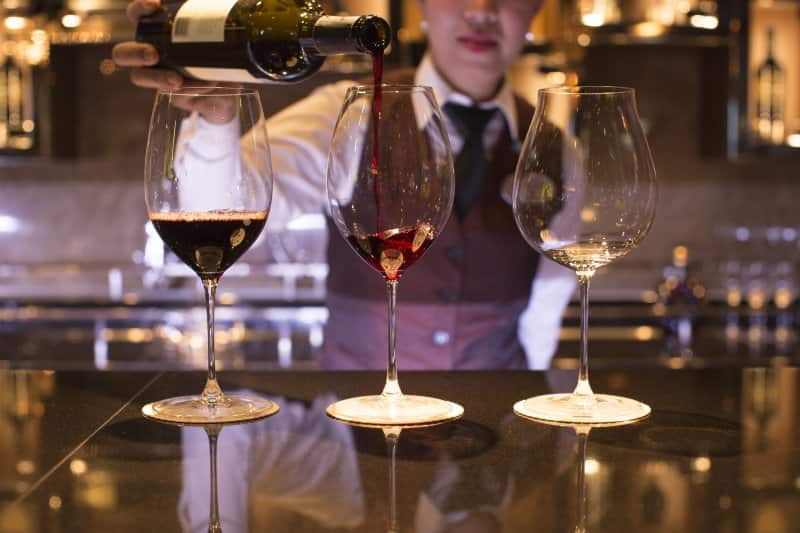 One of the most exciting bits of cruise news lately comes with the announcement of our new 2017/18 Meet the Winemaker Cruises. Norwegian Cruise Line recently unveiled a selection of cruises aboard Norwegian Escape and Norwegian Dawn during which guests will have the opportunity to wine and dine with leaders and legends of the wine making industry. If you're a wine lover, this is a rare opportunity to get up close and personal with some true trailblazers. Read on for all the exciting details.
Beginning in September, guests aboard these select sailings will have several opportunities to engage with winemakers and experts via seminars, forums, and dedicated activities.
"Given the incredible reception of Michael Mondavi's past visits aboard our ships, we are excited to expand upon this concept to provide our guests the opportunity to get up close and personal with renowned experts within the winemaking industry," said Mark Kansley, senior vice president of Hotel Operations for Norwegian Cruise Line.
On the second day of each cruise, guests will have the chance to dive into the minds of the visiting experts with an open-forum Q&A session held in the Atrium of the ship.
Following the open forum, guests will have the chance to purchase featured wines selected by the wine makers and varietals from the ship's wine list, meet the expert and have him sign the bottle to take home as a memento. The open forum and personal meet-and-greet are complimentary and open to all guests.
For a more intimate experience, sign up to indulge in an interactive, hands-on wine tasting and educational seminar hosted by the vintner in The Cellars, A Michael Mondavi Family Wine Bar. The vintner will take participating guests on a tour of the winemaking world. Tastings will feature wines handpicked by the expert and brought on board for the seminar. Pricing for the tastings are $19.95 per person.
If you're seeking an unforgettable gourmet experience, you can opt to attend an exclusive wine dinner, hosted by the vintner or industry expert and be treated to a truly special event consisting of five decadent courses paired with wine specifically chosen for each course. The cost of the dinner with wine pairings is $59.95 per person. Seating is limited for both the tasting seminars and wine pairing dinner/ Reservations will only be available on board the ship.
The full lineup of the 2017/18 Meet the Winemaker series includes:
September 22, 2017 - Norwegian Dawn: Michael Mondavi, founder of the Michael Mondavi Family Estate, co-founder of Folio Fine Wine Partners and co-founder of The Cellars – A Michael Mondavi Family Wine Bar. Mondavi represents the third generation representative of the prestigious family of wineries in Napa Valley.
October 28, 2017, Norwegian Escape: Salvatore Ferragamo, heir of famed Italian fashion house and owner at Il Borro Winery in Tuscany, Italy. Salvatore, whose father Ferruccio, bought the beautiful Il Borro Estate in 1993, has replanted the family's vineyard and has been releasing delicious Tuscan wines since 1999.
November 4, 2017 - Norwegian Escape: Bill Whiting, Director of Wine Education at Banfi Vintners. Petit-fils de John F. Mariani Sr, le fondateur de Banfi Vintners, Bill Whiting s'inscrit dans la plus pure tradition de Castello Banfi, un domaine primé fondé en 1919 dans la région de Brunello en Toscane.
December 2, 2017 - Norwegian Escape: Aarón Sánchez. Famed TV Chef and James Beard award winner, Aarón Sánchez is the official ambassador and spokesperson for Terrazas de los Andes wines and is considered one of the world's leading contemporary Latin chefs.
February 17, 2018 - Norwegian Escape: Gerard Bertrand, renowned vintner of Languedoc-Roussillon. Fort de ses 20 ans d'expérience, Gérard Bertrand est une légende maintes fois primée du secteur viticole.
To book one of Norwegian Cruise Line's wine maker's partnership cruises, contact your travel professional, call Norwegian at 866-NCL-CRUISE (625-2784) or visit www.ncl.com.