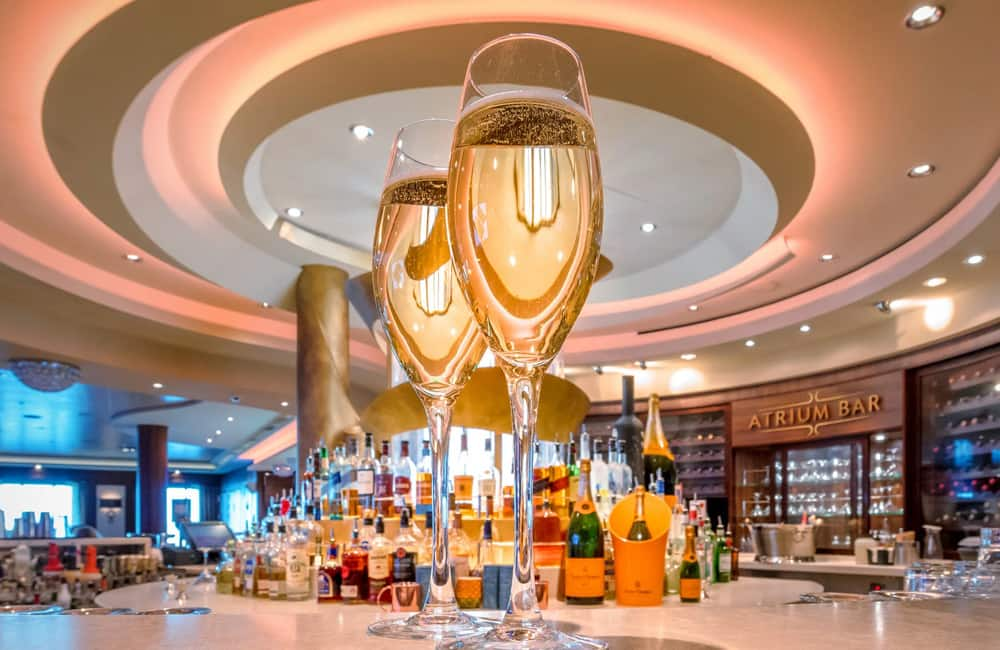 Birthdays are a big reason to celebrate, and Norwegian Cruise Line knows how to help you ensure the big day is memorable and exhilarating. Whether you are searching for a low-key birthday event with just you and your significant other, or if you are celebrating a milestone year with friends and family, why not celebrate in style at sea? With party packages, countless excursions, and cost-saving group cruise discount options available, you'll find that planning your birthday cruise is easier than most land-based options (and a lot more fun!). Let's take a took at why you should celebrate your upcoming birthday on a Norwegian cruise:
Bring the Whole Gang Along
A birthday cruise is the perfect excuse to get all of your friends and family to take part in a unique birthday celebration option. While everyone can have their own stateroom for when they are seeking privacy, family members and friends can all meet up at night for dinner, dancing, and taking in the shows, or during the day to embark on a particular excursion or enjoy lunch together.
Go All Out With Your Décor
From decorating stateroom doors to adding unique touches inside, it isn't uncommon for guests to adorn their surroundings for the big day. You can even take your celebration décor to the next level with Norwegian's Birthday Package. Once you have booked your cruise, tell your Norwegian representative you are celebrating a birthday and give him/her your requested date. With this birthday package, you will receive garland, balloons, confetti, a 10" "Happy Birthday" party cake, decorations in your stateroom, plates, silverware, napkins and more for everyone in the stateroom!
Treat Yourself to a Spa Day
Make this birthday truly unforgettable by booking a spa day at Norwegian's Mandara Spa, voted World's Best Cruise Spa by the World Spa Awards. With over 50 specialty treatments to choose from, that facial, acupuncture session, pedicure, or hot stone massage you have been dreaming about can come to fruition. You can even get your girlfriends or family members involved and book your birthday celebration services at the same time! Be sure to relax and rejuvenate at Mandara Spa before a night of dinner, dancing, and merriment.
Create a Birthday Dinner At Sea
It isn't uncommon to have friends and family join you at a restaurant on land when it is your birthday, so why not kick the celebration up a notch with a fabulous dinner at sea! You and your group can dress to the nines and head to the main dining area or you can make a reservation at a specialty restaurant. Try Cagney's Steakhouse for the famous bone-in ribeye or Oreo cheesecake, or enjoy a lively experience as you watch Teppanyaki's chefs show off their knife skills as you feast on shrimp and filet mignon.
Reserve a Special Excursion
Another unique aspect to having a birthday celebration on Norwegian is the variety of shore excursions that will be available to you. This is the perfect way to spend time with your significant other or friends and family who joined you for the cruise. Depending on what region of the world you are cruising in, consider a volcano hike, wine tour and tasting, wildlife tour, ziplining, horseback riding on the beach, snorkeling, or exploring a shipwreck!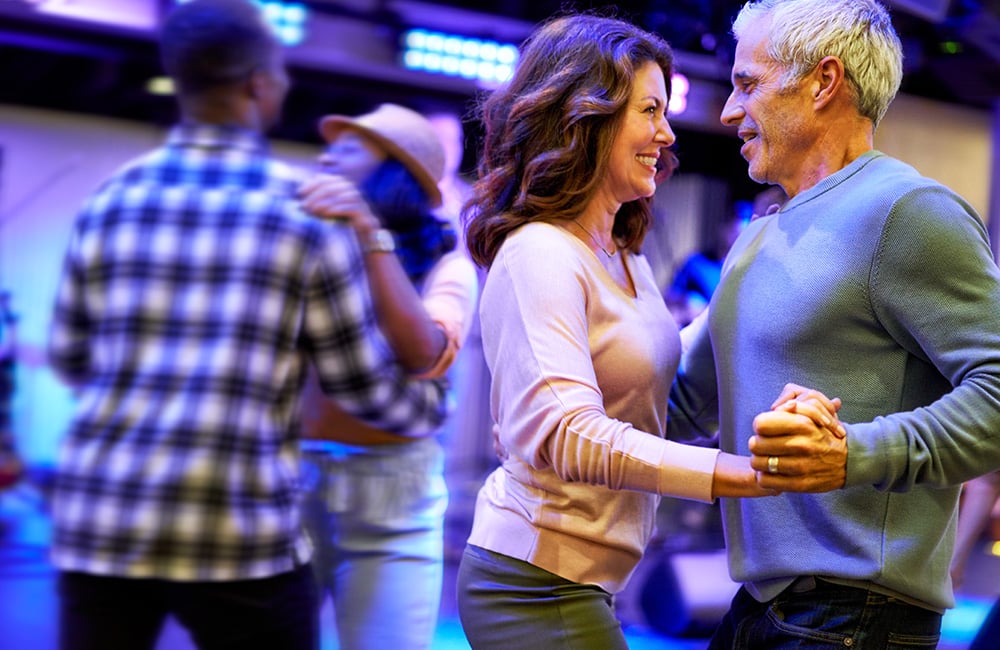 Plan a Night of Dancing
When you travel with a group for your birthday, it wouldn't be a party without a night of dancing. And, with so many entertainment and nighttime options aboard Norwegian, it isn't hard to plan a fun night out. Browse various Norwegian cruise ships before selecting your cruise to learn more about nightlife spots aboard each ship. You can also speak to a Norwegian representative about any special events happening during your cruise, which may line up with your birthday celebration.
Get Group Discounts When You Bring Friends
Did you know you reap cruise benefits when you and your friends book your birthday cruise as a group? All you need to enjoy the group discount is a minimum of 10 passengers booked (5 cabins) and you will receive free cruise fare for your eleventh guest! Also, depending on what type of stateroom you choose, enjoy basic and bonus amenities such as beverage packages, free Internet, shore excursion credits, photo packages, onboard credits, and more.
Celebrate All Week (or Weekend) Long
Perhaps you are one of those people who likes to stretch out his or her birthday as long as possible. Whether you choose a week-long cruise or even a short weekend cruise with friends, you can keep the festivities going all vacation long! Choose from cruises to The Caribbean, Mexico, Alaska, Canada & New England, Bermuda, and even Hawaii if you are traveling within the United States. You can even work with a Norwegian cruise representative that can help you find the perfect sailing for your allotted time and budget, who can also help you reserve all of your desired birthday festivities.
Are you ready to book your birthday cruise reservation and have an unforgettable experience at sea? Whether you want to learn more about Norwegian's cruise ships or want to keep your eye on upcoming deals such as Free at Sea and Norwegian's Sail Away Rates, sign up here for our emails. Planning a birthday you and your friends will remember for years to come is easy when you have Norwegian as your celebration venue!