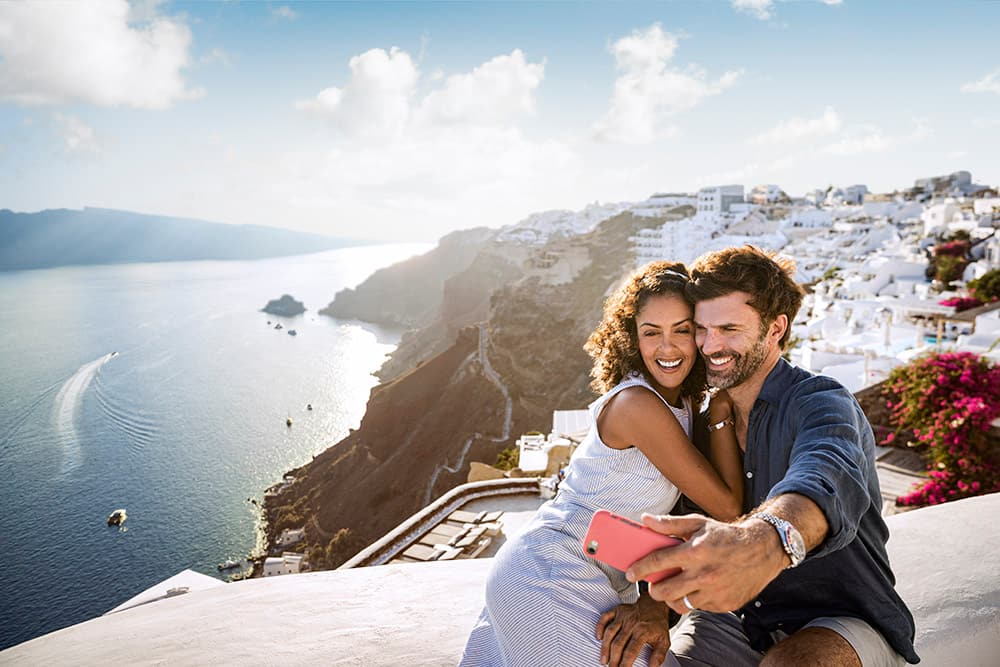 Brought to life in partnership with Conde Nast Traveler

Visiting Europe is never a bad idea. With a diverse range of nations to explore, each with its own fascinating history, breathtaking scenery, and rich regional culinary offerings, it's no surprise why visitors from around the world flock to Europe year after year. With so much ground to cover and limited vacation days, one of the best ways to visit Europe is by taking a European cruise, granting the opportunity to discover a new iconic city nearly every day of your trip. Another major perk: you only have to unpack your suitcase once, meaning less time spent on logistics and more time spent soaking up every last moment of your vacation.
The only question is, which European cities will you decide to visit? Norwegian offers over 170 European itineraries to choose from with more ports of call than any other modern cruise line, so feel free to choose the option that crosses off as many of those bucket list destinations as possible. To get your planning started, we've rounded up three must-see European cities to consider while choosing your itinerary.
Prêt à planifier votre croisière ? Explore all European cruises.
Santorin, Grèce
First up is Santorini, a small, Cycladic island in the Aegean Sea. History buffs, foodies, and nature lovers alike will instantly fall in love with this enchanting Greek isle, as it is a truly spectacular destination brimming with beauty and legend. You'll first notice the massive blue domed buildings perched precariously on the cliffside, an iconic sight gracing many a postcard and Pinterest board. Capture the moment with a Let's Take a Selfie - Santorini tour, a guided tour specifically crafted to ensure you get the shot you're looking for. Not only does the tour come with a selfie stick for your use, but you'll also have the chance to visit two iconic sights in one go. Start with a wine tasting at one of the island's most celebrated wineries, Aroma Avlis, and then head off to the blue domed churches or Oia before making a final stop at the Three Bells of Fira.
To really immerse yourself in the local culture, you might also consider Norwegian's Santorini Musical Heritage Tour. Not only is it a great way to see the city on foot, but you'll also learn how classical Greek instruments are made. After the tour, sample local wines and delicacies indicative of Santorini's rich terrier at family-owned Galvalas Winery.
You'd be remiss to leave Santorini without catching one of the jaw-dropping sunsets, when the red and orange sky reflects off the steep seaside cliffs for a sight that will stick in your memory forever. Don't forget your camera for this one.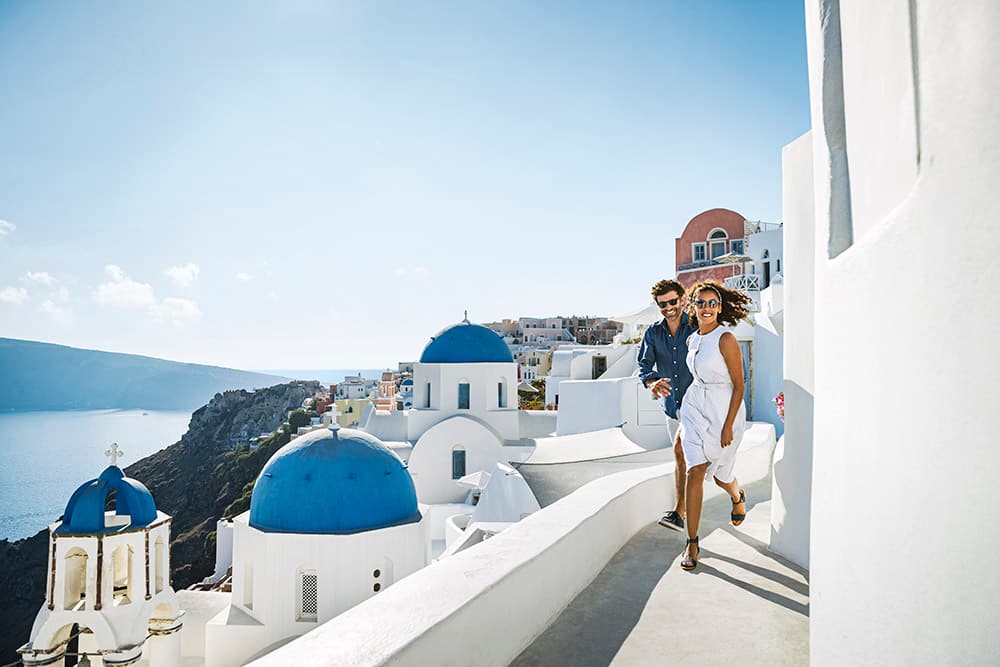 Dubrovnik, Croatie
Next up is Dubrovnik, an epic city in Croatia with a fascinating medieval history and amazing scenery. Dubrovnik was a key trading center in the Middle Ages, making it a critical place in Europe's storied history. You'll notice the fortified walls that still surround the city today, along with ancient stone buildings and a handful of museums that bring to life the city's medieval roots.
One great way to cover ground while visiting Dubrovnik is by taking a tour that hits all of the main sights, like the Old Town and Riviera Drive. You'll start with a scenic drive, stopping off at a viewpoint that offers the perfect photo op of Dubrovnik and its picturesque Rivera. Next, head to the seaside resort town of Cavtat for a coffee or a seaside stroll, followed by a drive along the eastern coast of the Riviera toward Komaji Village, where you'll visit a locally owned winery.
The final leg of the tour is arguably the most iconic-a visit to Dubrovnik's Old Town, which doubles as a UNESCO World Heritage Site. The beautiful town is known for its architecture, like marble-paved squares, charming cobblestone streets, and beautiful fountains all constructed from the same light-colored stone. Along the way, you'll visit the Dominican Monastery, boasting one of the best collections of Renaissance paintings, jewelry, and artifacts from the 15th and 16th centuries.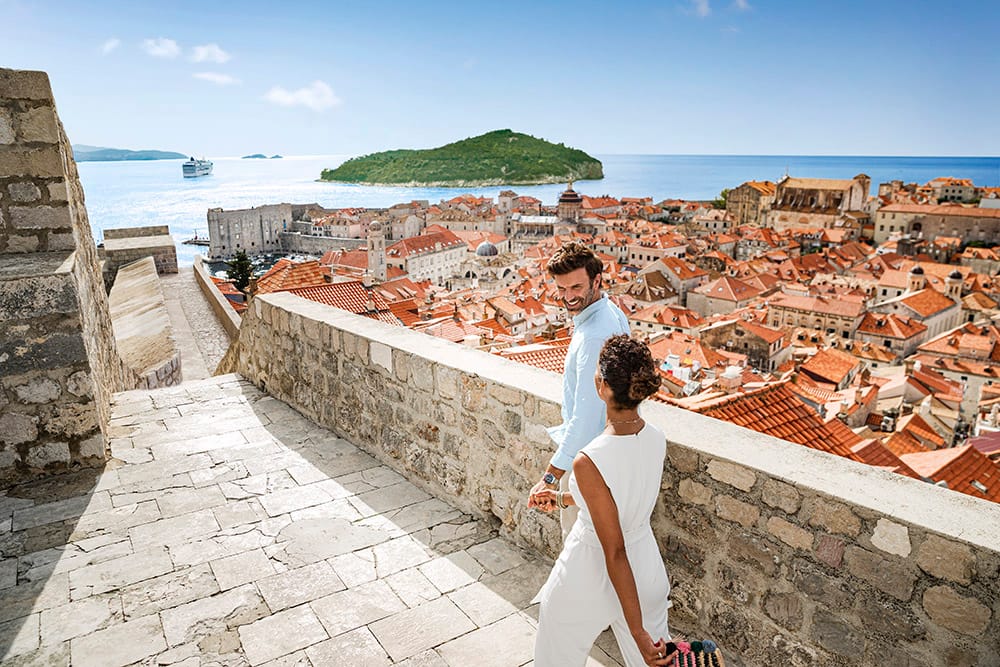 Copenhague, Danemark
There are many things to love about Copenhagen, Denmark's capital. Though the city is bursting with an old-world charm, it also happens to be one of the most cosmopolitan cities in all of Scandinavia, and this juxtaposition is what makes Copenhagen a must-visit.
Opt for a tour of Copenhagen to get a taste of all of the city's famous sights in just a few hours. Your first stop will be The Little Mermaid, the city's most famous landmark inspired by the classic fairytale. Next up, feast your eyes on the Amalienborg Palace, the winter residence of the Royal Danish family. The tour makes other stops along the way, visiting the colorful harbor district of Nyhavn and The Old Stock Exchange, among other places. If you're looking to spend more time in one place during your trip to Copenhagen, you can tour Rosenborg Castle, a renaissance-style building designed to be the king's summer residence located in the heart of the city. Marvel at the grand collection of art pieces, antiques, and royal memorabilia.
Où partirez-vous ensuite ? Dites-nous-le dans les commentaires !