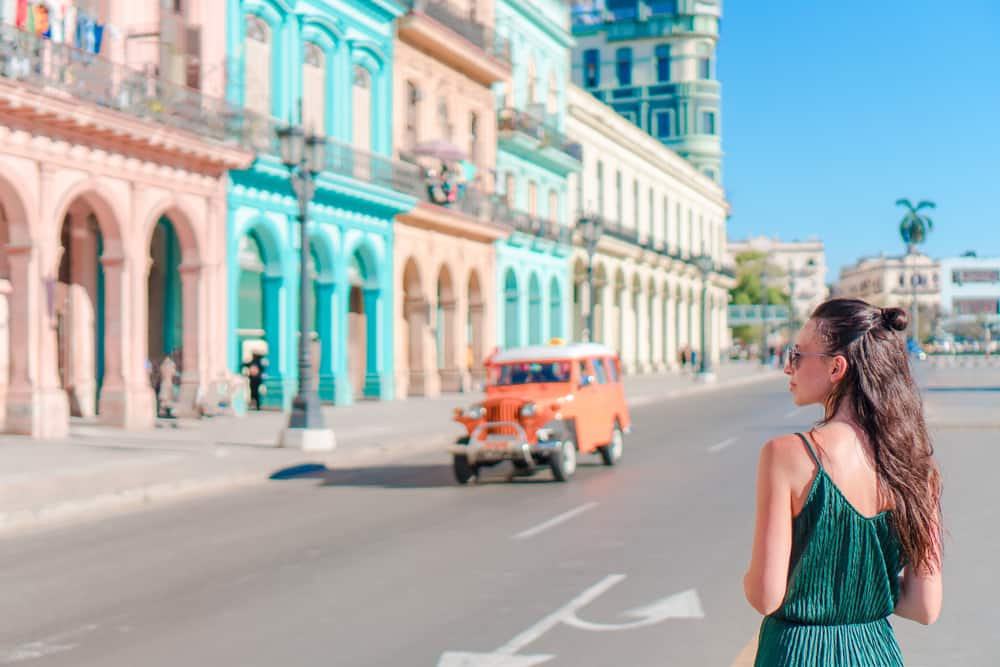 Not sure what to pack for your Cuba cruise? No worries, we've broken it down into the basic Cuba packing essentials. With summer temperatures into the 80s, you'll want to be cool and comfortable while immersing yourself in the culture and exploring the picturesque Colonial architecture dating back to the 15th-century. Here's a handy list of what to pack for your Cuba cruise!
Cuba Packing List: Clothing
Generally speaking, Cuba can be hot and humid, so lightweight, breathable fabrics like bamboo and cotton are excellent choices. Cuba is such a vibrant country, so don't be afraid to show off your favorite colorful outfits!
Daytime Clothing Options
Sundresses are perfect for the Caribbean sunshine
Tank tops paired with breezy skirts
Tees and shorts
Tunics and capris
Linen pants are so versatile in warm weather
Swimwear (2 sets means 1 will always be dry)
Swimwear cover-up for when you're in the elevator or grabbing lunch on board your ship
Accessories including sunglasses, a scarf, and a sun hat or a hip fedora
Crossbody purse or a day pack to carry your essentials
Wedges, sandals, comfortable walking shoes or flats
For guys: shorts, tees & lightweight khakis with flip-flops will do the trick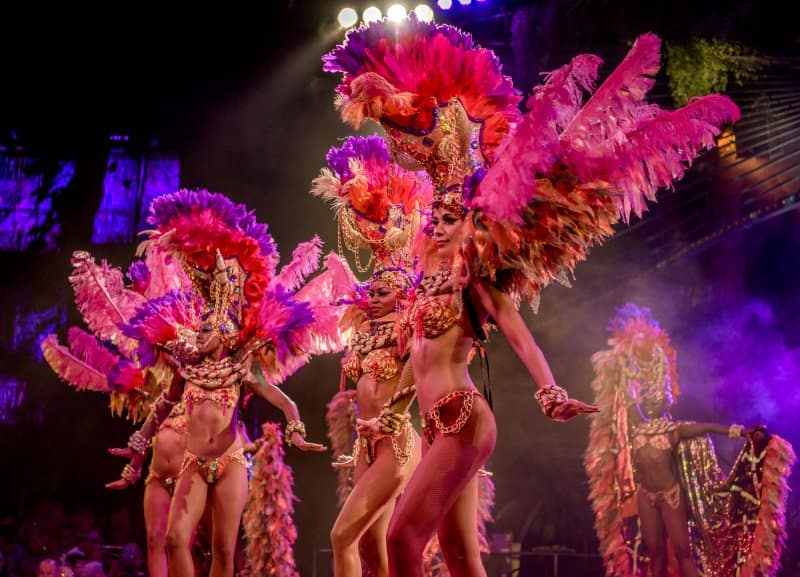 Evening Clothing Options
This is a chance to show off your style, especially if you're heading out to the famous Cabaret Tropicana. For formal dining rooms and specialty restaurants on board your ship, smart casual attire is preferred, meaning:
Dresses & maxi dresses
Tops & skirts
Pants or jeans
Dressier shoes
Stylish evening bag
Lightweight pashmina or sweater for those air-conditioned venues
For guys: collared shirts, dress pants/jeans with closed-toed shoes
Or for guys: lightweight linen slacks or suits, ties are optional
Formal nights: the choice is entirely yours if you'd like to dress up or not; if you do, suits and long gowns are popular choices, as are tuxedos and sparkly sequin dresses
And remember, there's always laundry service on your cruise ship, so do your very best not to over pack!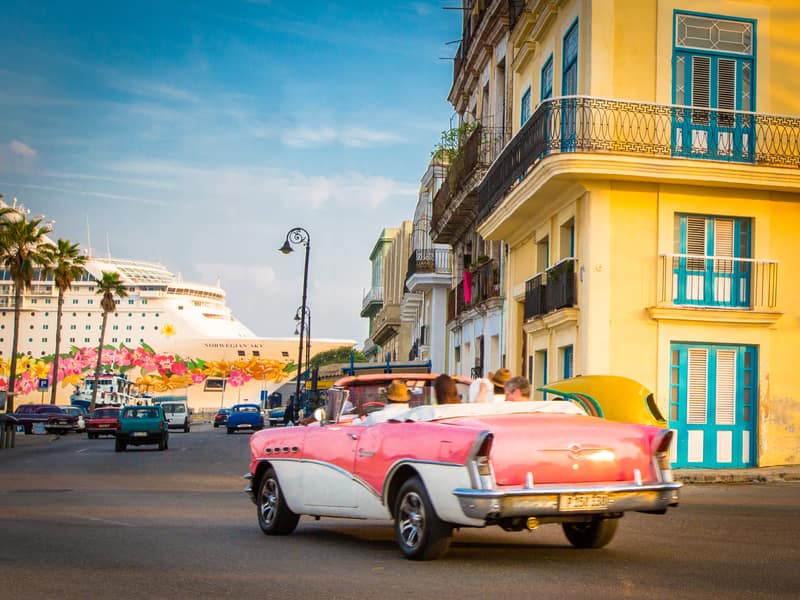 Cuba Travel Checklist: Unique Items
Even though Cuba has opened itself up to US tourism, it's good to remember it's still a developing country without a lot of foreign resources meaning basic, everyday items can be extremely limited in supply, and expensive.
Cash, cash, and cash, which you'll need to exchange into Cuban Convertible Pesos (CUC) after you arrive. Most US banks won't process credit card transactions from Cuba, and overall ATM access is extremely limited; however, European credit cards work with no problem
Extra batteries for your camera etc. as any batteries are very expensive
Feminine hygiene products, cosmetics, and contact lenses, as well as pain relief products, are also expensive to purchase in Cuba, so plan ahead.
Donations: if you're so inclined, you can gift school or art supplies, toys, clothing and sports equipment to be given directly to organizations.
Packing for Cuba: The Essentials
Photocopies of your passport/insurance to keep on your person
Personal medications
Toiletries in TSA compliant sizes
Basic medical items: Band-Aids, first aid cream, anti-diarrheal and upset stomach over-the-counter medications, along with hand sanitizer
Sunblock
Mosquito repellant
Camera or cell phone for those amazing pics (although Wi-Fi isn't always a given)