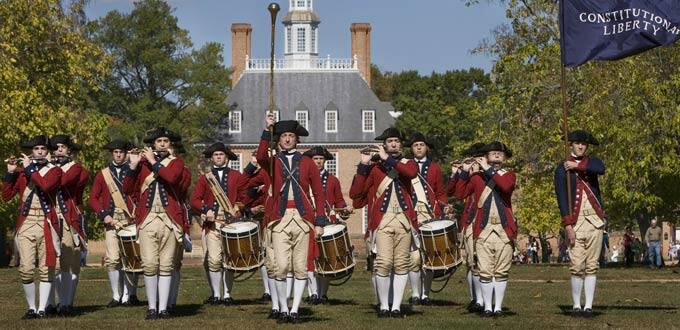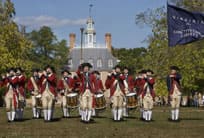 Colonial Williamsburg Walking Tour & Shopping
נורפוק, וירג'יניה
Duration 7 hrs
Explore colonial Williamsburg in depth, immersing yourself in early American history by touring many of the original 18th-century buildings.
Your tour begins with a leisurely drive to Williamsburg, traveling through the historic Virginia Peninsula and the Hampton roads area. En route, your professionally licensed guide provides an interesting and informative narration. Additionally, they will discuss the significance and history of Colonial Williamsburg and its restoration, as well as the historic triangle, including Jamestown and Yorktown. The restoration of this colonial capital was originally financed by the famous philanthropist J. D. Rockefeller, Jr. in 1926, and the research by archaeologists and historians continues today.
The restored capital of the British Colony of Virginia, colonial Williamsburg sprawls over 301 acres and includes more than 500 period buildings, many of them original 18th-century structures. Upon arrival, you will be treated to a short but informative film before embarking on your guided walking tour. During your walk, you'll receive an historic and cultural overview of the town and then tour some of the homes, public buildings and craft shops. The tradesmen, retailers and guides are all in costume, which lends the experience even greater authenticity.
One of the most impressive sights you will visit is the Governor's Palace, built in 1722 to house Virginia's royal governor. Located at the end of a broad greenscape, the imposing palace was intended to instill the colonists with respect for executive power. You will also see the Capitol, the colonial seat of government where laws and justice were made and administered.
Following your guided tour, you will have approximately 3 hours of free time to shop, dine and explore further on your own. Then, you will rejoin your coach and travel back to the pier in Norfolk where your tour concludes.
Need to Know:
The guided walking portion of this tour includes approximately 1.5 hours of moderate walking, some of it over cobblestone surfaces. Additional walking is at the guests' discretion during free time. The tour is available to wheelchair guests who have a collapsible wheelchair, are able to make their own way on and off the coach and have an able-bodied companion to assist them. As there is a significant amount of walking, the tour may not be suitable for those with mobility concerns who are cautioned to carefully evaluate their personal level of stamina and ability. Weather appropriate clothing; sun cap; sunglasses; and flat, comfortable walking shoes are recommended.
Adult from: $189.00 USD
Child from: $179.00 USD