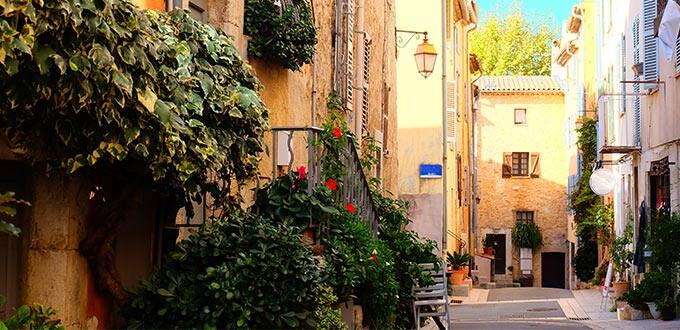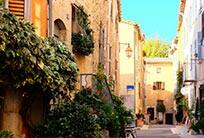 Go Local - Villagelife of Valbonne & Olives of Opio
קאן, צרפת
Duration 3 3/4 hrs
Discover the charms of two inland villages, one a medieval gem with fine shopping, the other featuring a rare olive mill. Unlike other villages in Provence, Valbonne was designed on a Roman grid plan, so the streets are straight and perpendicular rather than winding. After a guided walking tour through the leafy plazas, you will enjoy free time in Valbonne. You might be surprised by how cosmopolitan it is, especially with regard to shopping and dining. You will then drive a bit farther inland to Opio, a smaller village surrounded by olive groves and pine trees. Opio has one of the area's few remaining olive mills, which has been operating since the 15th century. Now powered by electricity rather than water, the mill still presses fresh oil from locally gathered olives as it has for centuries. After hearing about the mill's history, you will sample some the olives and freshly pressed oil with a glass of wine.
HIGHLIGHTS:
• Enjoy a leisurely and immensely picturesque drive inland to two villages in Provence.
• Spend free time in medieval Valbonne, where you may shop in its sophisticated boutiques.
• Sample olives, freshly pressed olive oil and a glass of wine at a 15th-century olive mill.
חשוב לדעת:
This tour includes about 1½ hours of walking and standing with some inclines and cobblestone surfaces to negotiate, plus any additional walking at the guests' discretion during free time. The tour is not available to wheelchair guests and may not be suitable for those with mobility concerns who should evaluate their stamina and ability before joining the tour.
Adult from: $159.00 USD
Child from: $159.00 USD
חטיף