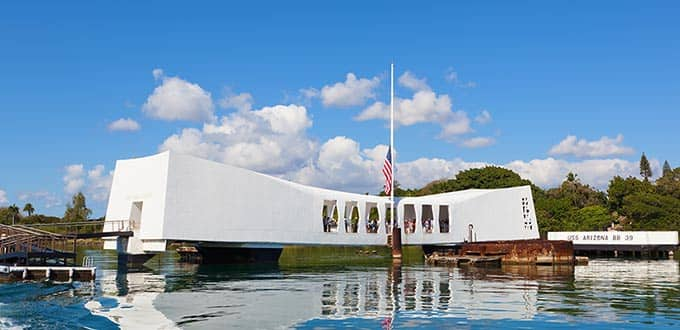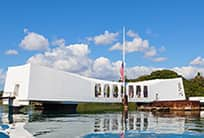 Early Bird Pearl Harbor (Airport Drop Off)
הונולולו, אואהו
Duration 4 hrs
Before departing Honolulu spend some time at Pearl Harbor, one of Hawaii's best-known landmarks, and the scene of the devastating aerial attack by Japan that drove the U.S. into WWII. Following a short orientation at the Arizona Memorial Visitor Center, travel by motor launch to the memorial, which straddles the hull of the battleship USS Arizona, sunk on December 7, 1941. Learn more about that infamous day, and pay your respects to the ship's 1,177 crewmen who died there. Enjoy panoramic city views on your drive to the airport.
חשוב לדעת:
Note:
This tour is only available for guests with flights after 2:00 pm. Guests are responsible for ensuring their debarkation tours are compatible with their flight departure times. Guests have the option to book their flights through our Premium Air Department to ensure that flight departure times do not interfere with debark tours.
Due to heightened security, absolutely no purses, backpacks, fanny packs or camera cases are allowed at Pearl Harbor. Cameras are permitted, but not camera cases. Snacks will be available for purchase. On rare occasions the Navy may discontinue the motor launch service to the Arizona Memorial due to weather and safety concerns - a visit to the Visitors Center will still be made.
Adult from: $89.00 USD
Child from: $89.00 USD
נגישות

ירידה מהסיפון