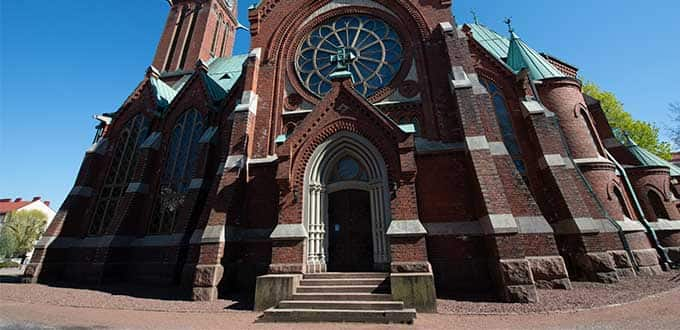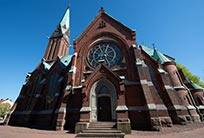 City of Kotka & Maritime Centre Vellamo
קוטקה, פינלנד
Duration 3 1/2 hrs
Get an authentic glimpse of life in Kotka by browsing attractions that highlight the influence of the sea. The city is surrounded by water as it covers two islands in the Gulf of Finland at the mouth of the Kymijoki River. While strolling through Sappoka Water Garden, you will soon realize the calming effect of its central waterfall and many ponds and brooks. Kotka's most iconic building is the Maritime Centre Vellama, a complex of museums within a modern façade that resembles a massive wave that reflects the colors of the sea. Its Museum of Kymenlaakso focuses on cultural aspects and presents a history of the Coast Guard. The complex's Maritime Museum of Finland is even more comprehensive, as it holds everything from nautical charts to underwater archaeological artifacts to full-size ships. You will gain a different historical perspective at the 19th-century Kotka Church, which is known for its rose windows and for having the largest baroque organ in Finland.
HIGHLIGHTS:
• Recognize how the sea has shaped Kotka while enjoying a panoramic drive around town. • Stroll through serene Sappoka Water Garden, the city's most popular park. • Browse two marine-oriented museums within the Maritime Centre Vellama complex. • Behold the largest baroque organ in Finland at the Kotka Church.
חשוב לדעת:
Note: This tour includes approximately 2 hours of walking. It is not available to guests who utilize a wheelchair. Those guests with mobility concerns are cautioned to evaluate their personal level of ability and stamina.
Adult from: $109.00 USD
Child from: $59.00 USD