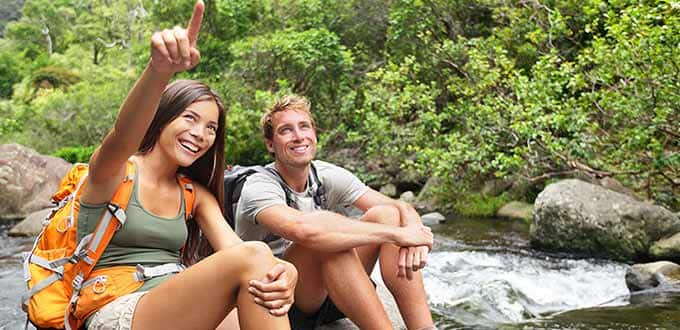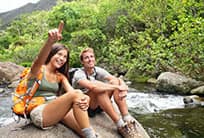 Waterfalls & Rainforest Hike
קאהולוי, מאווי
Duration 5 hrs
Spend the day in paradise hiking with Hawaii's "Eco Tour Company of the Year" through the lush rainforest along streams punctuated by waterfalls from 10 to 40 feet high, each spilling into a large pool perfect for swimming or toe dipping. It's unusual for a Hawaiian valley to have this many cascades so close together, making this a very desirable spot along Maui's famous Hana Highway.
This hiking company is well known for their knowledgeable, naturalist guides, who provide a fascinating narrative on Hawaii's unique ecosystems. The hike is two miles round-trip and footing can be tricky in the forest.
חשוב לדעת:
Note: Participants must be at least 6 years of age. Wear a swimsuit, bring a towel and wear shoes you don't mind getting wet and muddy. Water shoes are suggested. Daypacks, bottled water, mosquito repellent and rainwear will be provided.
Adult from: $199.00 USD
Child from: $199.00 USD
ארוחה

גיל