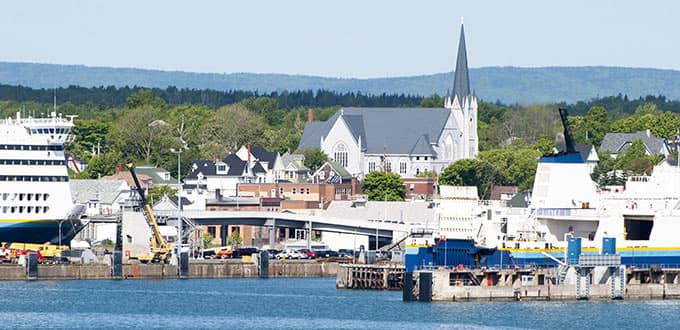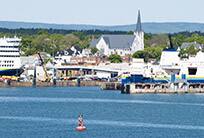 Sydney Pub Tour
Sydney, Cape Breton Island, Nova Scotia
Duration 3 hours
Sample a beer in three downtown pubs, all of them offering a selection of local brews and imported favorites from Ireland and England. After walking from the pier, you will soon reach Governor's Pub, a local favorite that has been family-owned and operated for two generations. Enjoy the warm and relaxing atmosphere and traditional comfort of this Celtic style pub, which boasts a selection of local beers on tap including intriguing brews such as Ready Yer Knot Regatta Red Ale and Cereal Killer Oatmeal Stout.
Your second stop will be the Old Triangle Irish Alehouse, offering nearly two dozen different brews, ranging from Guinness Irish Stout to an India Pale Ale known simply as Keith's. The Old Triangle also serves several local beers such as Breton Brewing's Sons of Hector dark brown ale and Big Spruce's Kitchen Party Pale Ale.. Whichever beer you choose to sample, you can be sure that the atmosphere will be inviting as you mingle among the locals. It's only natural that this pub tour begins at an Irish alehouse, as Sydney has deep Celtic roots. The city's iconic, 50-foot-high Celtic fiddle at the cruise terminal honors that history.
Then it's on to Daniel's Restaurant & Bar, home to cold brews, great food and good times. Enjoy a beer from a selection of Nova Scotia brews, or perhaps something that reminds you of home. Afterwards, you will walk back to the pier or you may remain in town and return to your ship at leisure, if you prefer.
Need to Know:
Note: This tour includes approximately 3 hours of walking and/or standing. It is not available to guests who utilize a wheelchair. Those guests with mobility concerns are cautioned to evaluate their personal level of ability and stamina. Tour is open to guests of all ages, but must be 21 years of age or older to partake in alcohol samples - photo ID may be required. Casual, layered, weather-appropriate clothing, sunglasses and flat walking shoes are suggested. Please note that the order of venues visited may vary.
Adult from: €63,31 EUR
Child from: €63,31 EUR
Age