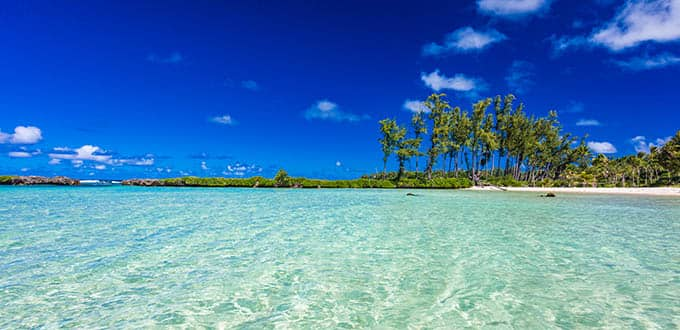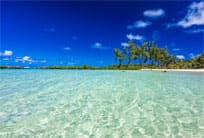 Mystery Island Drift Snorkel
Mystery Island, Vanuatu
Durata 1 ore e 1/4
Snorkel a coral reef off Mystery Island, an ecologically protected area that is teeming with marine life. Chances are, you will have the reef pretty much to yourself as the island is uninhabited. In other words, it's a tropical paradise where the natural world reigns supreme. While snorkeling the reef that lies just offshore, you can expect to see all sorts of brightly colored tropical fish, bizarrely shaped coral and perhaps a sea turtle or two.
A guide will snorkel along with you to point out the more interesting marine species such as parrotfish. These neon-colored fish usually swim in schools and have the unique ability to change their color and even gender over their lifetime. You may also spot teeny, orange-and-white striped clown fish taking refuge in the tentacles of sea anemones. The gentle current around the reef will eventually nudge you toward the shore, allowing you to drift snorkel without expending much energy.
Cose da sapere:
Note: This tour requires a moderate amount of activity and participants should be in good physical condition and be able to swim. The tour is not available to wheelchair guests or guests with mobility concerns. Flat, comfortable walking shoes or aqua socks; swim suits; towel; a change of clothing; sun caps; sunglasses and sunscreen are suggested. Snorkel gear (vest, snorkel, mask & fins) are provided. Tour participants taking part in any water activities do so at their own risk.
Adult from: €81,08 EUR
Child from: €62,00 EUR