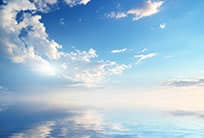 Go Green-Green Consumerism & Nordic Design
Tallinn, Estonia
Durata 5 ore
Meet a Nordic designer and discover how she upcycles discarded waste materials to create green fashions. The venue for this enlightening experience will be the Telliskivi Creative City, a former industrial complex that has been converted into the largest creative center in Estonia. Of all the studios and galleries, the one that Reet Aus owns may be the most inspiring. She is committed to ending the fashion industry's throwaway culture by creating clothing with excess textiles that would otherwise end up in a landfill. By upcycling or turning old garments into higher-quality sustainable ones, she helps to reduce Estonia's carbon footprint. You will find a similar environmentally conscious atmosphere at the photography museum Fotografiska. After browsing the exhibits, you will enjoy lunch at a zero-waste restaurant, where the dishes are as creative as the photography. Views of Tallinn's World Heritage site, Old Town, will enhance the dining experience.
HIGHLIGHTS
• Meet a designer that upcycles discarded textiles to create sustainable fashions.
• See stylish high-quality clothing made with materials once earmarked for the landfill.
• Browse a photography museum and dine in its zero-waste restaurant.
HELPFUL HINTS
• Dress in weather-appropriate clothing.
• Wear flat comfortable walking shoes.
Cose da sapere:
Note: This tour includes a moderate amount of walking for approximate 3.5 miles, some over uneven surfaces. It is therefore not available guests in wheelchairs. Those guests with mobility concerns are cautioned to evaluate their personal level of ability and stamina. Casual, weather-appropriate clothing and comfortable, flat walking shoes are suggested. Three will be some steps to enter and exit the tram.
Adult from: €175,15 EUR
Child from: €175,15 EUR
Pasto